GOP's Obamacare Repeal Could Be Dead in the Senate: Report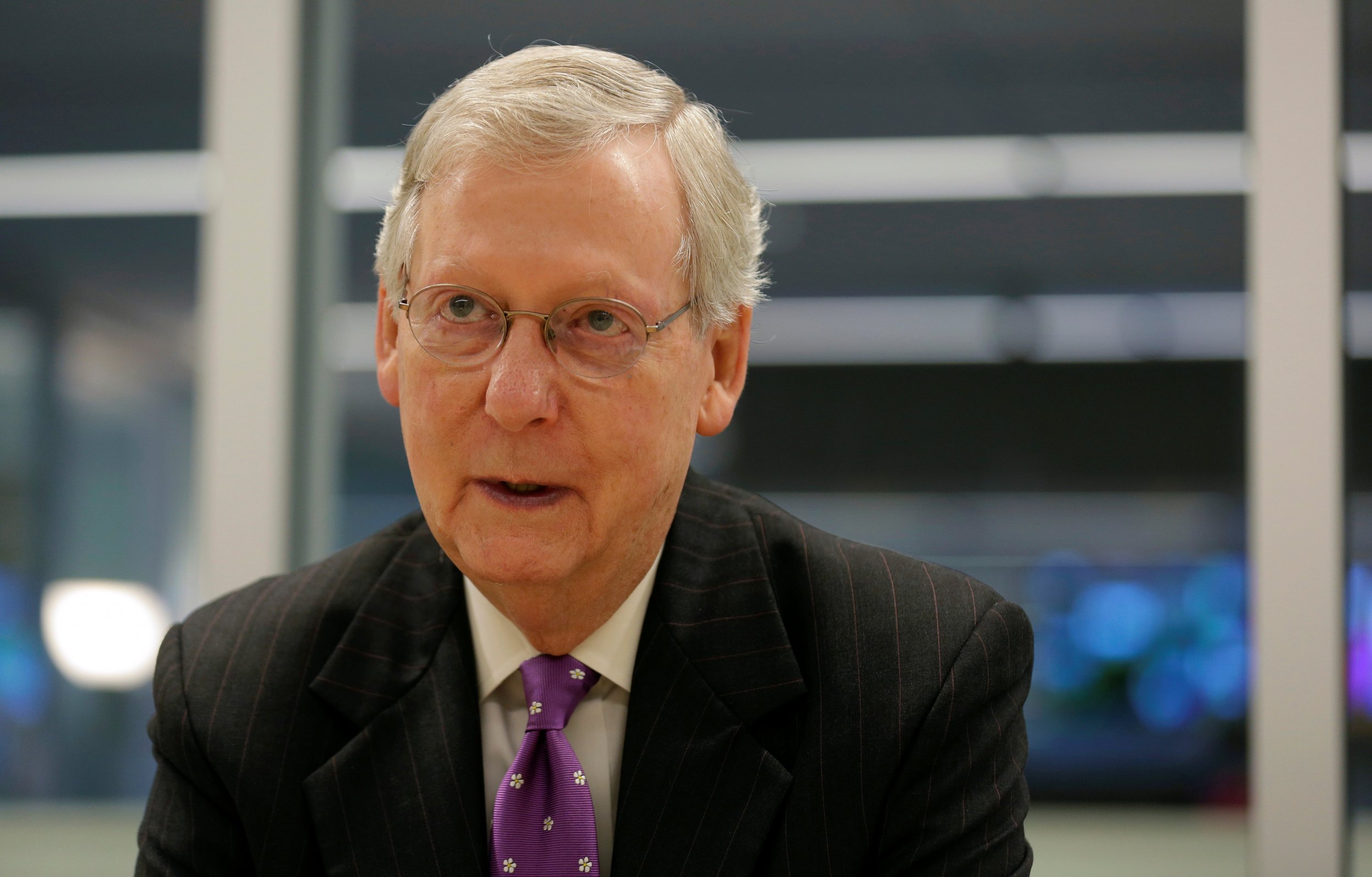 Infighting and a shift toward the Republican Party's moderate wing has reportedly led to the possibility that the Obamacare repeal-and-replace effort could die in the Senate, Politico reported Friday.
The GOP is in need of at least 50 votes in order to pass the measure, and with only a 52-seat majority, the votes of Sen. Rand Paul of Kentucky and Mike Lee of Utah—two of the more conservative members of the party—could be "no" unless some of the more stringent measures from the version passed by the House of Representatives are included, senators and aides with knowledge of the matters said, according to the report.
"I think [Lee is a no]. And Rand will be a no," an unnamed Republican senator told Politico.
Fear is evidently centered on whether to keep some of Obamacare's "regulatory structure" and a "more generous wind-down" of Medicaid's expansion, with Paul's and Lee's potential "no" votes putting more pressure on Senate Majority Leader Mitch McConnell to make sure Sens. Susan Collins of Maine and Lisa Murkowski of Alaska vote with the party, according to the report.
Some of the current bill's issues revolve around people with pre-existing conditions facing higher costs, the pushing back of a decrease in Medicaid spending—which the House version had starting in 2020—and just how to fund everything.
The ongoing discussions have conservative groups fretting over what the Senate could actually do, as well as Congress overall with so many conservatives greatly concerned with reworking the landmark legislation.
"I'm concerned. I'm concerned. That's as far as I'm willing to go right now and until I know exactly what I'm looking at," FreedomWorks' public policy director Jason Pye said. "What the Senate did in 2015, they got the reconciliation bill and they fixed it. The House bill sucked and they fixed it. We thought they were going to do the same thing."
Furthermore, the House version's passage was viewed as the first, and as of right now the only, true political victory for President Donald Trump. It passed 217 to 213, with all 193 Democrats and 20 Republicans voting no.
Trump, along with GOP House leaders like House Speaker Paul Ryan, held a celebration after the vote for a bill that the Congressional Budget Office found would leave some 24 million people uninsured.
"A lot of us have waited seven years to cast this vote," Ryan said just after the House started to vote. "Many of us are here because we pledged to cast this vote: to repeal and replace Obamacare.
"This bill delivers the promises we have made to the American people," Ryan added according to CNBC.