Republican Tax Plan Will Make Health Insurance More Expensive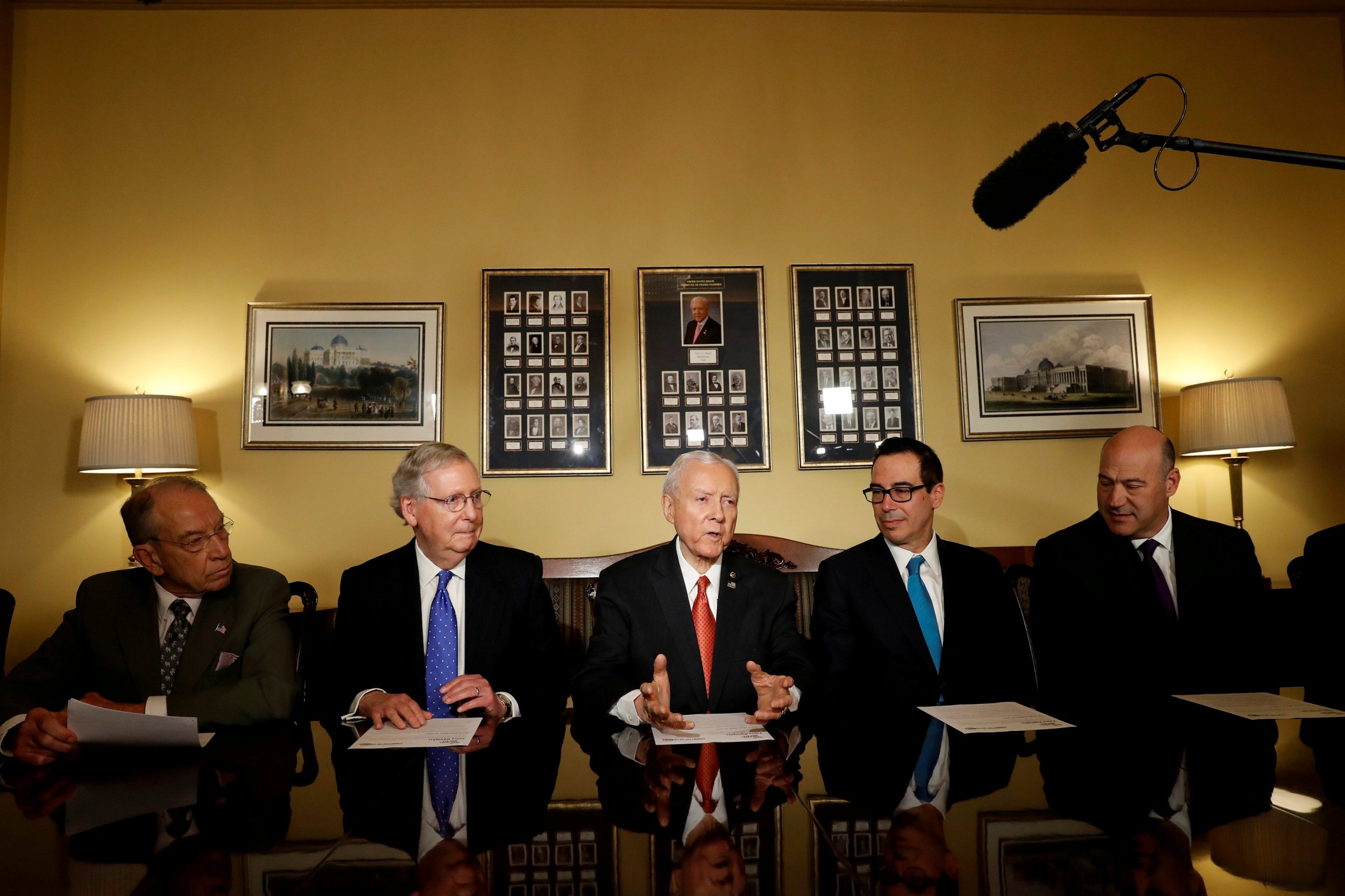 If the Republican tax plan passes as expected this week, health insurance could get a lot more expensive.
The final GOP plan will repeal the Affordable Care Act's individual insurance mandate, which would allow young and healthy people to leave the insurance pool, forcing insurers to compensate by raising prices due to the higher costs of insuring only less-healthy people. Not only would premiums likely rise, but many insurers could drop out of regional markets.
According to the nonpartisan Congressional Budget Office, the price of insurance will likely rise by 10 percent, leaving 13 million Americans without access to affordable health care over the next decade.
"With Republicans adding the destruction of the Affordable Care Act to their bill in the Senate, the fight to defeat the GOP tax scam is now a life or death struggle for millions of American families," House Minority Leader Nancy Pelosi said Sunday. "Republicans will raise taxes on tens of millions of middle-class families [and] explode the ranks of the uninsured by 13 million and spike premiums for Americans with pre-existing conditions."
Still, unlike previous failed efforts to repeal and replace Obamacare, ending the individual mandate has been added to the tax bill with little fanfare. "Mandating people to buy a product was a bad idea to begin with," Representative Rob Woodall, a Georgia Republican, said earlier in the month. "We made people do something that was supposed to be good for them. But they are telling us by the millions how much they dislike the mandate."
Senator Susan Collins, a moderate Republican from Maine, is the one exception. She said she would support the tax cut only if Senate Leader Mitch McConnell supported two other bills that would stabilize the markets. One bill would fund subsidies to insurance companies to compensate them for reducing out-of-pocket costs for poor Americans. The other would provide $5 billion a year for grants to states.
It's still unclear, however, if those bills will garner the Republican support needed to pass, and if they would provide enough support to stabilize insurance markets. Obamacare currently charges a fine of $695 per adult or 2.5 percent of household income, whichever is higher, for those without insurance. The repeal would go into effect in 2019.
The individual mandate was a central pillar of Obamacare because it broadened the risk pool for insurance companies, allowing them to balance higher-cost patients with young people, who usually do not, as yet, require costly health care.