Healthcare.gov: Everything You Need to Know to Enroll in Obamacare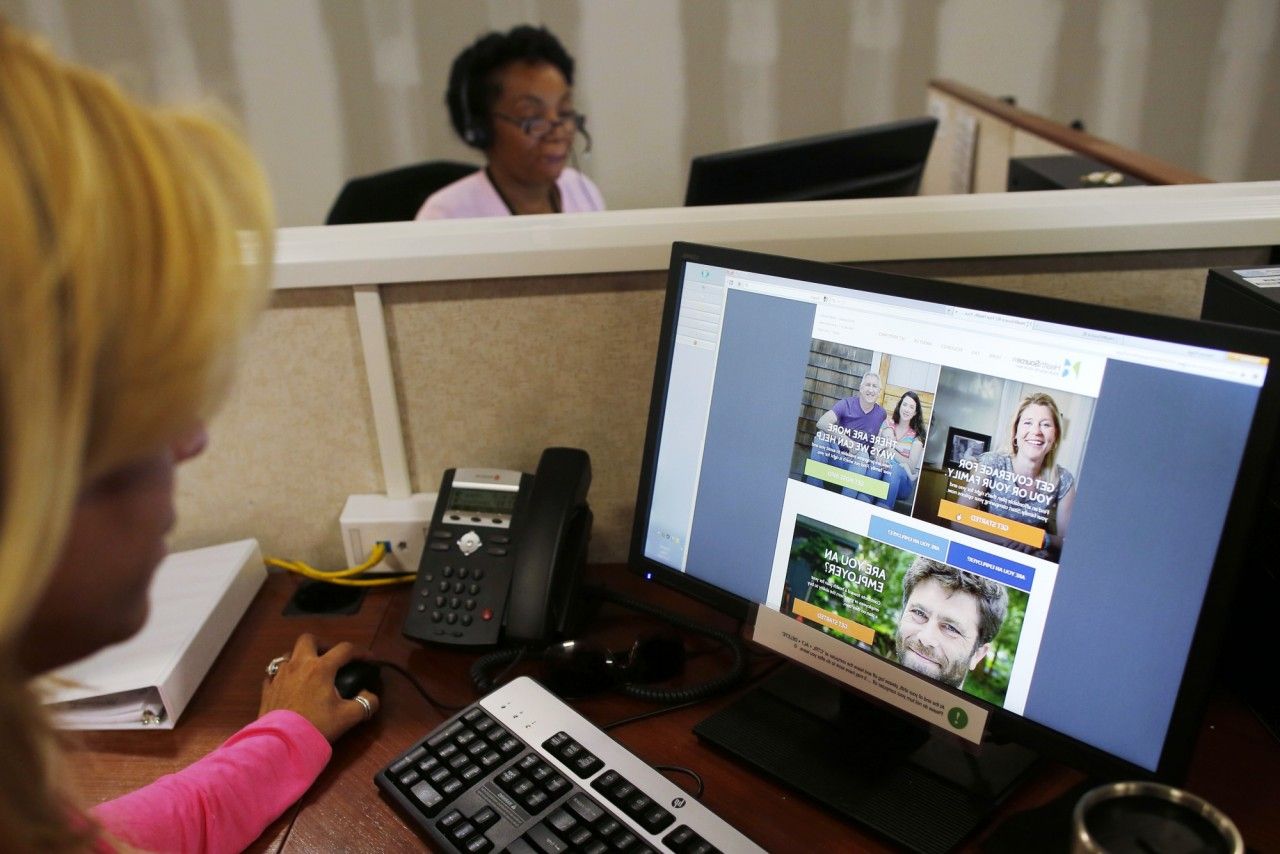 Obamacare enrollment season has arrived, running between November 1 and December 15. Here are some things you should know for the fifth season of enrolling in the Affordable Care Act.
Who is it for?
It's for those who don't have health insurance. If you get your insurance through work, Medicare, Medicaid or you're on your parents' plan, it's not for you. But because so many people go in and out of the labor force, it's not going to kill you to take a look at what's out there.
How do you find out what you have available?
Go to HealthCare.gov. Open an account for registering and it'll guide you to your local options.
How's it looking this year?
Well, it's no surprise that rates are up, as they also are for folks who get their insurance through other means. The Kaiser Family Foundation found that among healthcare.gov states, gross premiums—that is, before subsidies kick in—will increase an average of 17 percent for the lowest-cost bronze plan and 35 percent for the lowest-cost silver plan.
Ouch.
It may not be that bad. The Trump administration's actions, which are designed to unwind Obamacare through executive order and regulation—something that couldn't be done through legislation—may not have hurt rates all that much. Because of a complicated funding formula, Trump cuts in special subsidies that go to insurance companies—what the president called "a gravy train"—may actually wind up benefiting consumers. A new federal report revealed that for a 27-year-old making $25,000, the actual premium cost for a benchmark silver plan will fall to $138 next year from $142 in 2017. For a family of four with household income of $60,000, the actual premium will fall to $397 from $407.
I was in the exchanges last year. What's different this time?
The process of enrollment is pretty similar. One of the big differences is that the federal government has cut way back on its ad campaign encouraging enrollment. That could affect the number of people in the pool and raise rates for next year, although we just won't know until 2018. The feds will regularly post how many people are signing up. Also, the enrollment window is much tighter than last year, when it went through January 31.
Will the website work?
The first enrollment period for the ACA in 2013 was a nightmare for the Obama administration because the website didn't work. That's fixed now, and the healthcare.gov website should be running fine. But healthcare.gov is likely to go offline one Sunday morning during the enrollment period for maintenance, so don't flip out.
Any tips for getting a good plan?
Even though premiums are much higher across the board, the Department of Health and Human Services says that about 80 percent of enrollees should be able to find a plan for less than $75 a month. Oddly, in many cases, a more lavish "Gold" plan will cost less than what is usually a cheaper "Silver" plan. (That's because of Trump's cuts to the insurance companies.)
As a result, "enrollees will see much higher premium tax credits," the Kaiser Family Foundation said. Gold plans will be "more easily attainable," and some Bronze plans could be free of charge after the subsidy is applied. HHS notes that the average monthly premium for the Silver benchmark plan increased 37 percent for a typical 27-year-old, to $411 a month. The average subsidy, however, will increase by 45 percent, to $555.
So, look at all the options.
One group that could see the highest rates will be those making more than 400 percent of the federal poverty level ($98,400 for a family of four).
Are there fewer choices this year?
Insurers are pulling back. There are 132 issuers in 2018, compared with 167 in 2017. Eight states will have only one insurer for individuals—Alaska, Delaware, Iowa, Mississippi, Nebraska, Oklahoma, South Carolina and Wyoming.
​