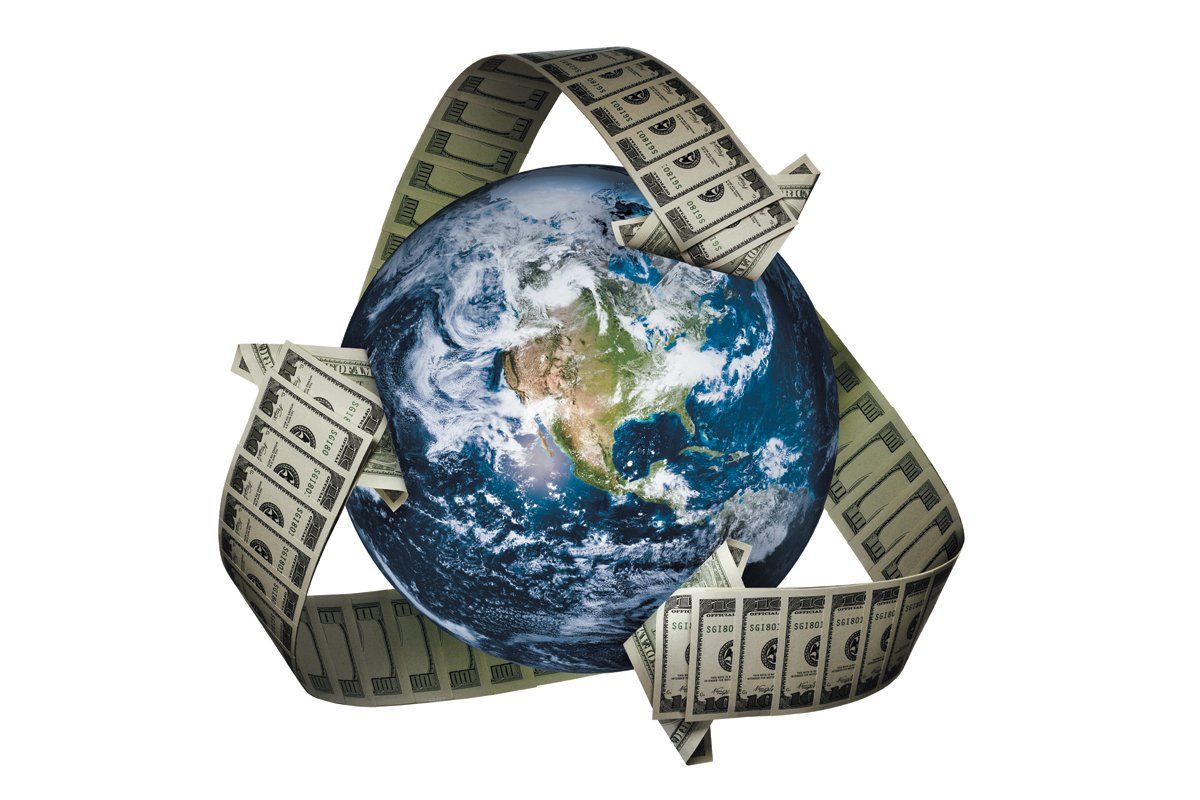 This summer, federal inspectors made a routine visit to 11 homes in St. Louis to see what taxpayers got for the $5 billion that President Obama spent to help Americans weatherize their homes to save energy.
What they found was quite a surprise. Some of the energy-efficient furnaces installed at taxpayer expense spewed carbon monoxide that could poison occupants. New water heaters lacked required pressure valves, putting them in jeopardy of exploding. And a handful of contractors—unfamiliar with the nuances of specialized weatherization work—had used air blowers in homes with asbestos, potentially dispersing the cancer-causing agent, according to several Energy Department inspector-general reports.
As it closes in on retrofitting 600,000 homes, the government's weatherization program—a key element of President Obama's green-energy initiative—has had its share of happy, energy-saving customers. But it has also been riddled with problems. In one review, Energy Department investigators found that 14 percent of weatherization projects surveyed, from Tennessee to West Virginia, failed to meet safety or quality standards. Many customers were poor or elderly, with few resources to pursue wayward contractors.
It turned out that as so much money was being spent so quickly, a lot of state and local governments, as well as contractors, simply weren't ready for the job at hand. "You don't have trained people to do those jobs in places like Arizona or Florida," says Earl Devaney, chairman of the Recovery Board and Obama's handpicked watchdog to oversee stimulus spending. "It turned into a cottage industry." A senior Energy Department official agreed: "We were clearly not ready to take all this money, especially at the state level."
Washington's scandal du jour has been Solyndra. The California solar company received a rushed half-billion-dollar clean-energy stimulus loan from the Obama administration, only to go bankrupt and potentially leave taxpayers on the hook—despite warnings from career officials that both Solyndra and the larger solar industry were facing financial pressures.
But it is far from the only blemish on the administration's much-touted green agenda. In addition to weatherization problems, an internal Labor Department report disclosed this month that a multibillion-dollar program to retrain workers for green-energy jobs met only 10 percent of its goal of creating 80,000 jobs. A federal renewable-energy lab in Colorado that got nearly $300 million from another green-energy program began laying off 10 percent of its workforce last month.
Overall, as the $787 billion economic stimulus—the primary engine for the green-energy agenda—came to an end Sept. 30, it is clear that the program created far fewer jobs than promised. So-called green-collar jobs are notoriously hard to tally, but numerous estimates by gleeful Republicans put the taxpayer cost of each green-energy job created by the stimulus at more than $1 million.
The White House acknowledges it hit bumps but insists the payoff will become clearer down the road. "Any time you take historic action you're certainly going to learn lessons," says Heather Zichal, Obama's chief energy and environment adviser. "These investments are not just about the jobs they are creating today but also support the long-term competitiveness and health of this important sector of our economy."
Some of the biggest immediate beneficiaries of the green revolution, ironically, may have been politicians themselves. Executives of the top 50 recipients of the government's green-energy aid have donated more than $2 million to federal campaigns since Obama took office. Some of the biggest recipients of green stimulus money—including NRG Energy and Consolidated Edison—made six-figure donations to candidates and interest groups. The industry as a whole has ponied up more than $5 million from its executives and political action committees, a notable increase from a formerly quiet sector. Democrats have been the main beneficiaries of clean-energy money. But Republicans have tapped their allies in the fossil-fuel industries—Exxon Mobil and Koch Industries have been the biggest donors, and overwhelmingly to Republicans—for more than $20 million in donations since Obama took office.
The clean-energy agenda quickly took on the trappings of the money-for-access game endemic to Washington. Senate Democratic Leader Harry Reid, a chief backer of Obama's agenda, hosted a roundtable in Washington in June 2009 with a dozen major clean-energy executives eager to build projects in his home state of Nevada. Within a year, at least eight executives from those companies donated to Reid's reelection campaign. Reid's office declined to comment.
Republicans put their own squeeze on the industry, pressing for federal largesse while publicly denouncing Obama's program. House Speaker John Boehner, a leading critic on Solyndra, urged Obama to allocate clean-energy grants for a nuclear-enrichment project in Ohio, his home state, just three months after one of the company's executives donated to Boehner's reelection campaign. According to Maplight.org, a nonpartisan researcher of money's influence on politics, Boehner has received nine major donations from nuclear-energy advocates. A spokesman for Boehner says there's nothing improper about the speaker's support of nuclear energy.
Obama's sweeping goal is to generate 80 percent of America's energy from clean sources by 2035. And there have been major victories. Since he took office, the U.S. has doubled its renewable-energy generation and has become the top researcher and producer of advanced batteries for hybrid and electric cars, long a holy grail of sustainable transport.
Frances Beinecke, president of the Natural Resources Defense Council, told Newsweek that Obama's deal with automakers to double fuel efficiency by 2025 was "the biggest accomplishment we could have asked for" in the administration's first few years. "In 20 years, kids won't know how to pump gas," says Rep. Ed Markey, a Democrat from Massachusetts.
More recently, however, Obama's environmental supporters have been whipsawed by reversals. The president softened several pollution regulations, most notably canceling an effort by his own EPA to toughen ozone standards. And the State Department prepared to approve a pipeline to carry crude from Canadian tar sands to Gulf of Mexico refineries, infuriating people who saw the project as a source of the very "dirty" fuel Obama had promised to reduce. By last month, in the wake of Solyndra, the green groups that had embraced Obama's vision of a greener economy were suddenly enraged, in some cases sparking street protests and arrests outside the White House.
Internally, some have questioned Energy Secretary Steven Chu's role in overseeing the efforts, noting that the Nobel laureate with the keen grasp of physics at times seems to lack political skills. On one occasion, Chu prepared a dense PowerPoint presentation to brief Obama on the complexities of last summer's BP oil spill. After Chu narrated six slides, one senior adviser who attended the meeting recalled that Obama simply stood up and said, "Steve, I'm done."
The administration is trying to change the narrative on its green record. But the appetite for another round of federal aid is waning, especially as pressures grow on Congress to cut the U.S. deficit.
Even some Democratic defenders offer only cautious support. "I think we admit we're not perfect," says Sen. Barbara Boxer, the California Democrat who chairs the environment committee. "There's always a risk when you fund innovation, but if we abandoned going to the moon when a spacecraft exploded ... where would we be today?"
With Eve Conant and Laura Colarusso