Watch: Obamas Cheered at Martha's Vineyard Where Trump Defenders have been Shunned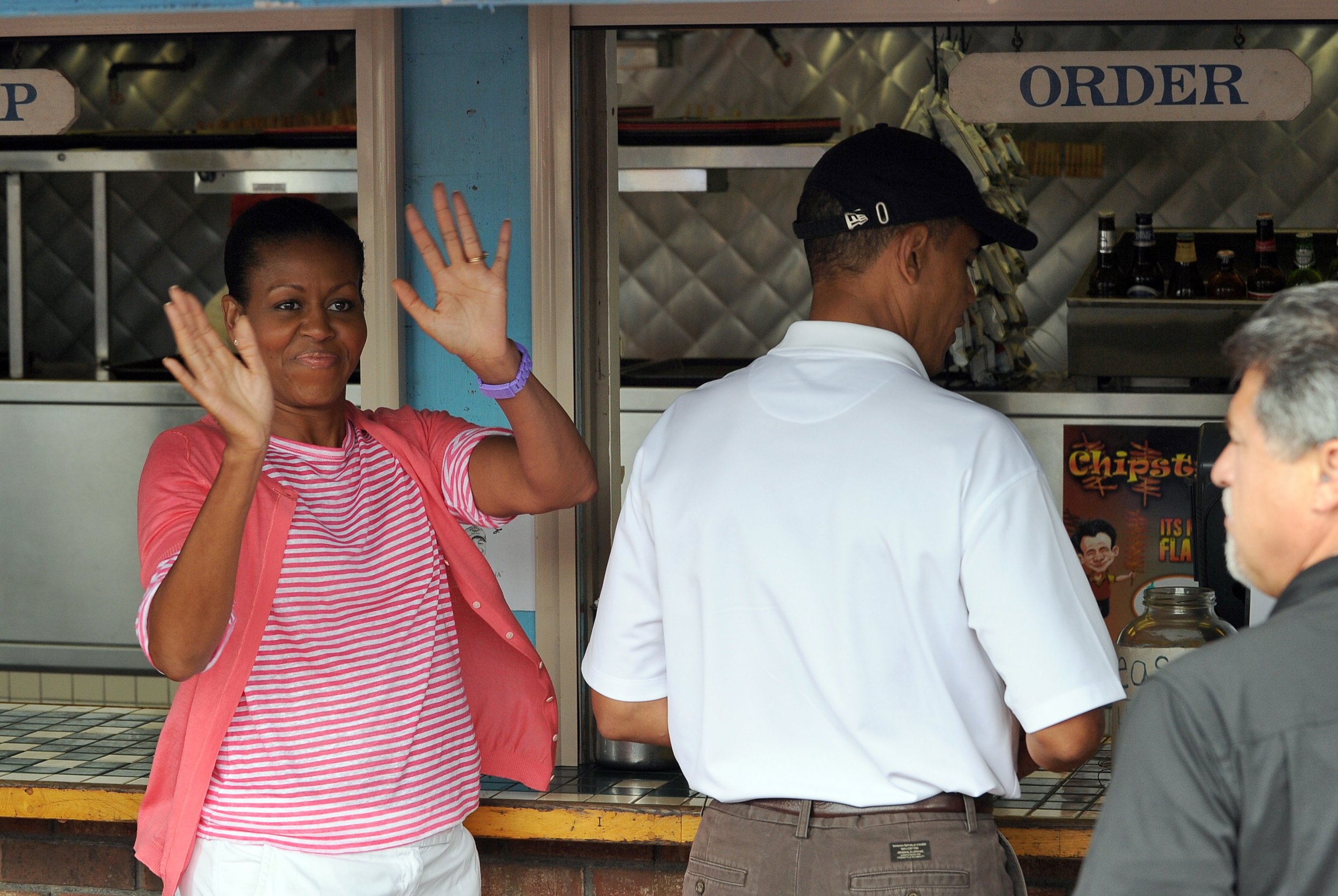 Former President Barack Obama and his wife Michelle Obama drew hundreds of cheering fans while visiting Martha's Vineyard this week.
The Obamas, leaving The Cardboard Box restaurant, waved at the crowd as they walked to an SUV, videos posted on Instagram by Martha's Vineyard on Tuesday show.
Martha's Vineyard, known as a bastion for liberals, captioned the videos, "Welcome @barackobama + @michelleobama" and included heart emojis.
The former first couple often visited for summer vacations while Barack Obama was president, and got a warm welcome back. Instead of Martha's Vineyard, President Donald Trump frequents his own properties, and during his working vacation Thursday at Trump National Golf Club in Bedminster, New Jersey, was spotted golfing in a "Make America Great Again" hat.
It is not surprising that Trump chooses to vacation on his own properties. Harvard law professor Alan Dershowitz, who has often defended Trump on legal grounds, said in an opinion piece published in The Hill that he has been shunned at Martha's Vineyard. Dershowitz wrote he is not a Trump supporter.
"I am a liberal Democrat in politics, but a neutral civil libertarian when it comes to the Constitution. But that is not good enough for some of my old friends on Martha's Vineyard," he wrote. "For them, it is enough that what I have said about the Constitution might help Trump. So they are shunning me and trying to ban me from their social life on Martha's Vineyard."
Dershowitz criticized Democratic Representative Maxine Waters for calling on her followers to publicly shame Republicans who support Trump and his policies, after the Red Hen restaurant refused to serve White House Press Secretary Sarah Huckabee Sanders. Conservative commentators including Fox News host Laura Ingraham have criticized liberals who encourage protests against Trump supporters but do not tolerate such behavior from Republicans.
Watch: Obamas Cheered at Martha's Vineyard Where Trump Defenders have been Shunned | U.S.