Obama's 'Commercial Diplomacy' in Africa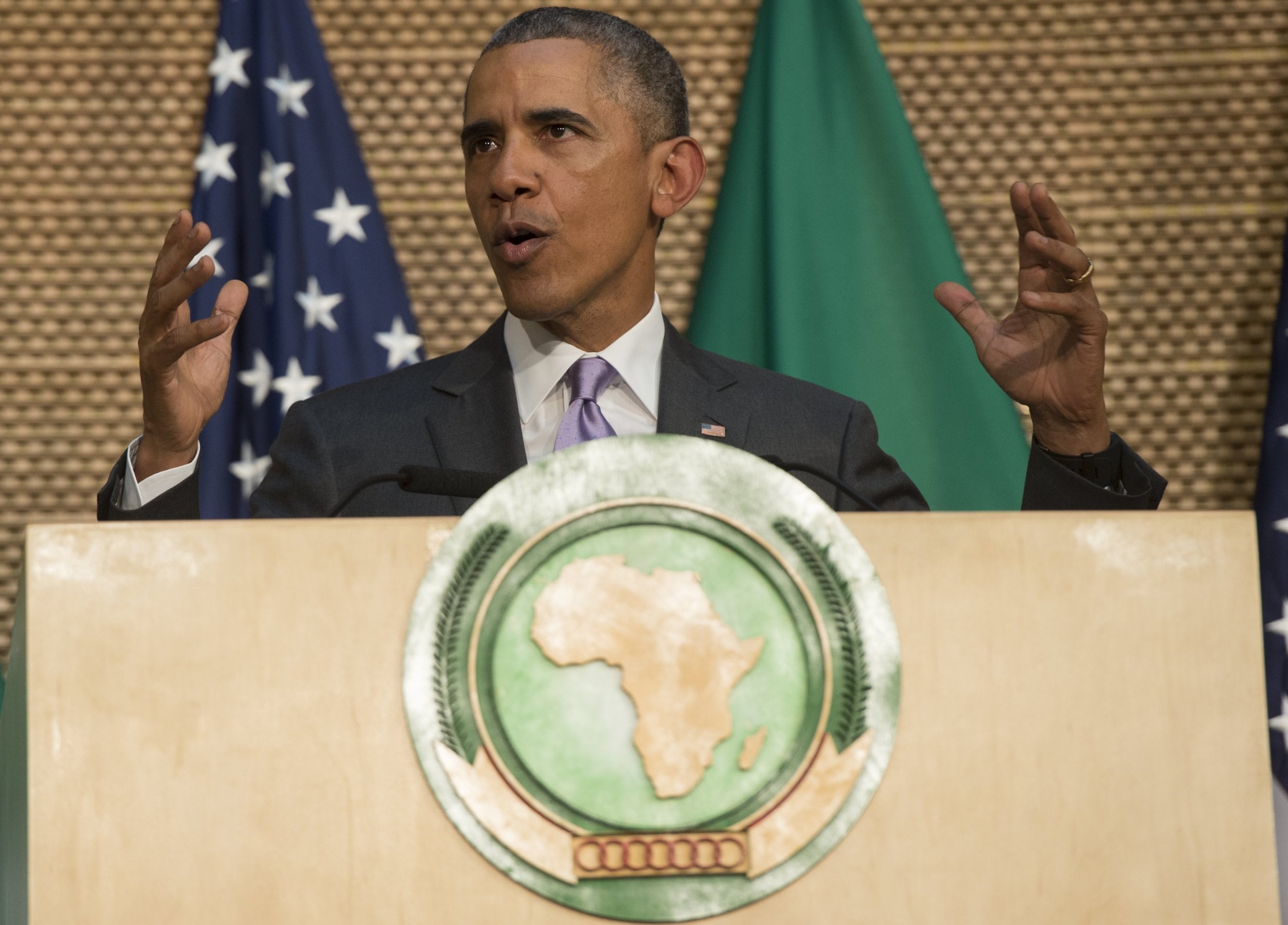 This article was originally published by the Atlantic Council.
Barack Obama's historic election as President of the United States in 2008 was the first time an American of African descent had ever held the United States' highest position. Because of the President's Kenyan roots, many Africans were particularly excited for what they hoped would be the start of a new era in relations between the U.S. and Africa.
Despite a promising speech in Ghana in 2009, President Obama's limited engagement with the continent during his first term in office left many disappointed. But, as Obama nears the end of his second term, he leaves behind a number of important legacies in the realm of U.S.-Africa policy. Among his accomplishments, Obama's administration launched the ambitious Power Africa plan to double access to power in sub-Saharan Africa, renewed the African Growth and Opportunity Act (AGOA), and held the first-ever U.S.-Africa Leaders Summit. While not a comprehensive list, these achievements have one commonality: they use "commercial diplomacy" to deepen the economic relationship between the United States and African countries, and send a clear signal to American investors that the continent is open for business.
The continent's 54 nations each have unique growth projections, and some markets and industries are undoubtedly riskier investments than others. As a new Atlantic Council study by J. Peter Pham and Aubrey Hruby finds, corruption and mismanagement, onerous debt obligations, environmental curveballs, and political stability are all obstacles to Africa's long-term economic growth. But the continent is also home to six of the 12 fastest-growing economies in the world and, despite the current emerging market downturn, is projected to resume steady average economic growth by the end of 2016. Its economic prospects are buoyed by a growing, urban workforce and strong local brands.
As the same report lays out, a "perception gap" exists among foreign businesses about the risks of investing in Africa; businesses already established on the continent tend to view the continent's commercial prospects far more positively than those without an African presence. And for U.S. companies new to the idea of investing in Africa—and perhaps unsure of how to do so—the U.S. government can facilitate an entrance into African markets.
President Obama was not the first to focus on deepening the commercial relationship between the United States and Africa. Bill Clinton signed the trade preference program AGOA in 2000, which offers duty-free, quota-free access to the American market for certain African goods. The program has subsequently been amended and renewed six times. George W. Bush not only extended AGOA, but also oversaw creation of the Millennium Challenge Corporation in 2004, a new mechanism for economic assistance to the developing world that predicates financial support on accountability and transparency. While outside of the commercial realm, Bush also established the U.S. President's Emergency Plan for AIDS Relief in 2003—the largest national public health commitment to combat a disease ever—and established the Department of Defense's sixth geographic combatant command, U.S. Africa Command, to coordinate American security interests on the continent.
In his 2012 "U.S. Strategy Toward Sub-Saharan Africa," President Obama laid out his administration's priorities, which include supporting sustainable economic growth in Africa through increased trade and investment. This strategy included the Doing Business in Africa Campaign, which takes an inter-agency approach to furthering U.S.-Africa trade and investment ties, and coordinates activities across U.S. government entities.
The 2014 U.S.-Africa Leaders Summit was the first of its kind held by the United States, and it brought fifty African heads of state and government to Washington for high-level meetings on trade, investment, and good governance. While the Summit had its critics, it represented a key step forward in the US-Africa relationship and, perhaps, an attempt to play catch up with the European Union, India, China, and Japan, all of whom have already held multiple Africa-focused summits.
On the sidelines of the Summit was the first-ever U.S.-Africa Business Forum, hosted by U.S. Secretary of Commerce Penny Pritzker and Bloomberg Philanthropies Founder Michael Bloomberg. There, more than ninety American companies together with African business and government leaders gathered to strengthen commercial ties. Though it is unclear how many deals were struck at the Forum itself, American companies announced more than $14 billion of deals, as well as significant increases in commitments to Power Africa. The Second US-Africa Business Forum is already planned for New York City in September 2016.
Immediately following the Forum, President Obama signed an executive order to create the President's Advisory Council on Doing Business in Africa. The group includes fifteen private sector leaders from diverse sectors whose goals are to help American companies find, finance, and execute business opportunities in Africa. Secretary of Commerce Penny Pritzker has followed up by leading business delegations to Rwanda, Nigeria, Ghana, and Ethiopia, engagement which is intended to signal to American businesses that the administration is ready and willing to facilitate increased trade and investment into Africa.
At the heart of Power Africa, President Obama's ambitious 2013 plan to double electricity access in sub-Saharan Africa, is partnership between the public and private sector. The initiative has key buy-in from the Obama administration and now boasts commitments of $43 billion, including a tripling of private sector commitments since the plan was announced. The U.S. Congress added its support when it passed the bipartisan "Electrify Africa Act" earlier in 2016, directing the President to assist African governments in implementing their national power strategies.
This renewed "commercial diplomacy" between the United States and Africa in the Obama administration has coincided with a rise in U.S. investment into Africa. The United States ties France as the largest foreign direct investor into Africa—topping some $31 billion each. Between 2009 and 2013, U.S. goods and service exports to Africa grew 40 percent and totaled $50.2 billion.
The United States has a vast bureaucratic apparatus—ranging from the Department of Commerce to the Trade Representative's Office—which can advise African governments on how to make their countries more attractive to American investment. But equally important is encouraging American business, and supporting and better incentivizing them to do business in an increasingly attractive—and profitable—Africa.
Kelsey Lilley is Associate Director of the Atlantic Council's Africa Center and Stephanie Sparrow is an Africa Center intern.