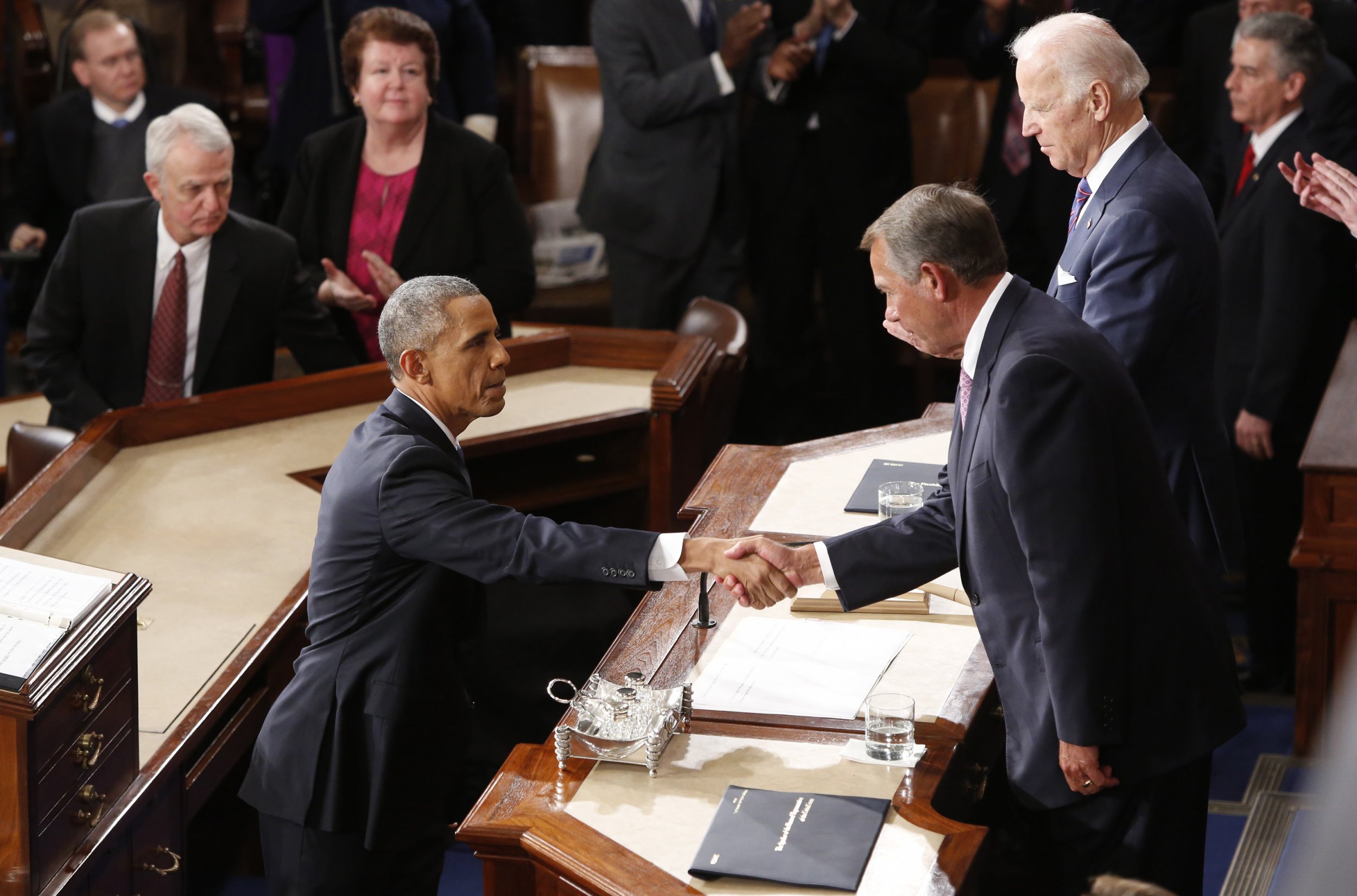 To understand President Obama's State of the Union, think of the words that appeared and didn't appear in his address Tuesday.
There was no mention of coal or Keystone (at least by name), but 11 references to child or child care and seven to veterans. Paris got a single mention and so did same-sex marriage. There were 19 mentions of jobs.
"Middle-class economics works," the president said. This is a clarion call for a presidency that's more often been defined by a health-care program that's producing some positive results but is still regarded warily by the public and is loathed by Republicans. Other issues — regulating coal, same-sex marriage, a sense of continuing chaos in Iraq and plausible defeat in Afghanistan — have often defined the Obama presidency. Meanwhile, the country's economic progress since 2009 and the stabilization of the financial system are often overlooked by voters. (In the recent Gallup poll, 54 percent of Americans aren't satisfied with the economy.)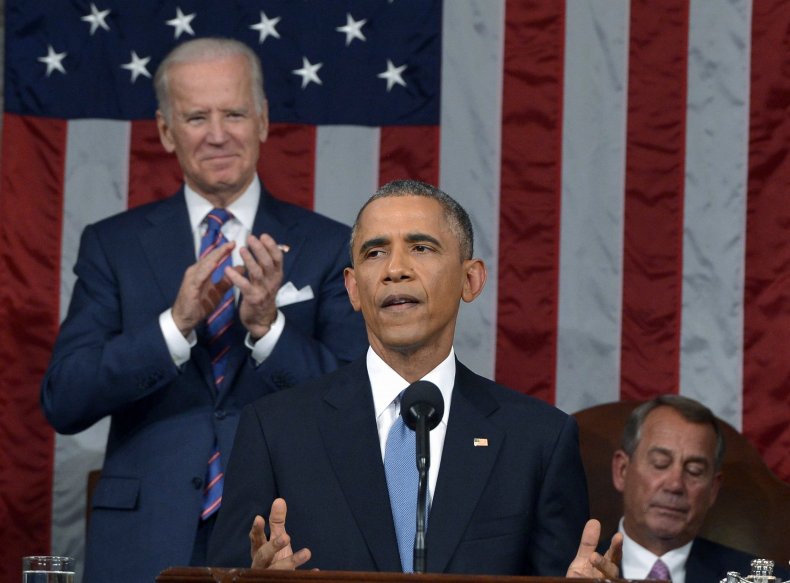 So, six years into his presidency Obama is pressing harder on middle-class issues than ever before. It's not that he didn't enact policies to help the middle class — cash for clunkers, the auto bailout, various efforts at mortgage relief. And it's not that he hasn't proposed still more, like hiking the minimum wage. Now, though, with an economy showing more signs of life and an approval rating approaching 50 percent, Obama is seeming less like a social issue pioneer and more of a bread-and-butter Democrat.
The question is what he does with this new economic focus. If it's just proposing tax hikes — like raising capital gains tax rates on the wealthy — well, while those are not only all but dead, they are also likely to add to a sense of gridlock when they actually die. What helped Bill Clinton in the mid-1990s was vetoing and opposing GOP proposals to trim the growth of Medicare. Some of what he did was demagoguery, but it worked. The New Democrat bounced back in large measure because he acted like a very old Democrat in defending Social Security and Medicare against Newt Gingrich and the Republican revolution.
Similarly, when George W. Bush pushed a partial-privatization of Social Security after winning his second term, he handed Democrats another victory. (They were already rich with them, as Iraq went from victory to quagmire.)
Related: White House Breaks With Tradition, Publishes State of the Union Address Early
In other words, Obama's proposals aren't what will propel him; it's his capacity to kill GOP measures — something he can actually do now that Republicans have their biggest majority in the House since the 1920s. Whether it's blocking their tax cuts or deregulation of environmental standards, Obama the vetoer is stronger than Obama the decider.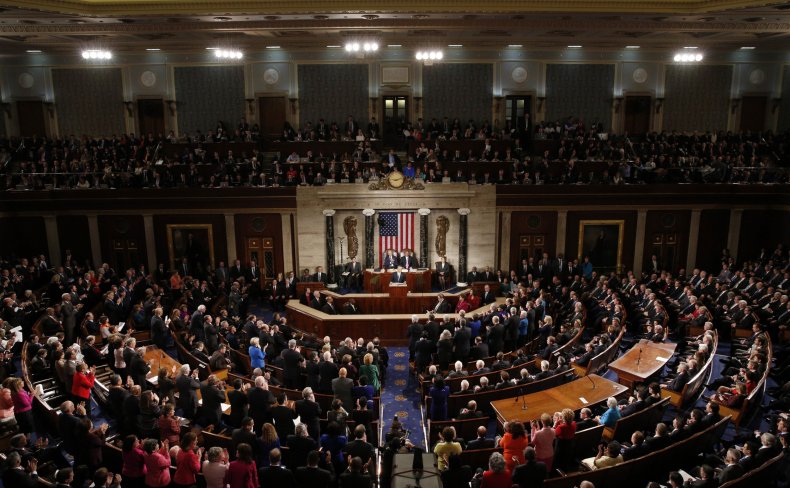 If anything, some of Obama's proposals have the potential to hurt him, and he's probably better off if they don't pass. The Trans Pacific Partnership (TPP) would divide his party and hurt him with his base and swing voters. An authorization to fight the Islamic State, known as ISIL? It'll show that he spends too much time on foreign policy — a perennial view among voters.
The community college proposal was central to the president's talk but the plan for free tuition is unlikely to pass and is likely to be quickly forgotten — at least until 2016, when Democrats will pick up the flag again.
Rhetorically it was a strong speech, despite some fumbles. A quick mention of Paris? Do most people know what NOAA is? (Acronyms are to be avoided.)
There were misleading parts. Does anyone think Afghanistan is on the right track? Obama touted his support for Syrian moderates but, of course, he opposed that aid. Obama's right that Russia is in trouble, thanks to low oil prices. But despite the president's "support for democracy in Ukraine," Putin still snatched up Crimea — a battleground for centuries, now stolen property.
The only spontaneous moment was when he got unexpected applause when he said that he won't run for election again. He then boasted that he "won both of them." True enough. But he also presided over a collapse of Democratic numbers in the House and Senate. And that means his veto pen will define him. Ronald Reagan and Bill Clinton got a lot done at the end of their second terms, but this looks like less than that.