Obama's Deputy National Security Adviser Says John Bolton's Book Shows Trump Administration's 'Unprecedented Level of Corruption'
Ben Rhodes, who served as President Barack Obama's deputy national security adviser, said a new book by President Donald Trump's former national security adviser John Bolton will highlight the administration's "unprecedented level of corruption."
Bolton was fired by Trump last September and became a key figure in the president's impeachment and Senate trial. The former administration official has publicly said he has significant information about the president's dealings with Ukraine, which he has detailed in a forthcoming book. But on Monday, Bolton raised concerns that his book could be censored by the White House.
"He's also telling us in his own words...that Trump has been a complete failure on his key foreign policy initiatives," Rhodes told MSNBC Monday while discussing Bolton's remarks.
"John Bolton, in his own words, is revealing that the emperor has no clothes, that Donald Trump has been a complete failure measured against the very objectives that Donald Trump set," the former Obama official said.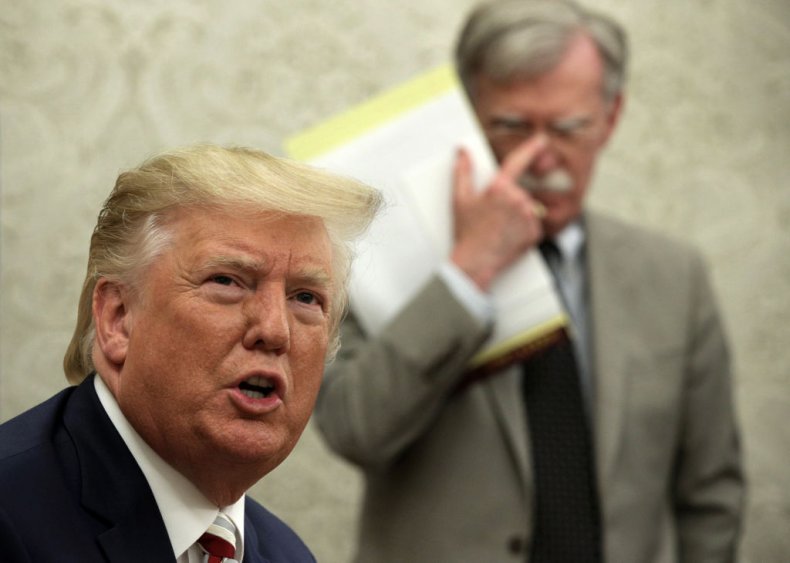 Rhodes also criticized Bolton, suggesting that he was more concerned about profits from his book than the good of the country. However, he noted that the former Trump administration official's book would lay out the president's "corruption."
"The glimpse we've gotten is an unprecedented level of corruption, an unprecedented level of the president using his office, abusing his office, for his own personal interests," he said. "John Bolton keeps indicating that he knows that happened, and he's going to tell us in his book."
Speaking to an audience at Duke University in North Carolina on Monday, Bolton raised concerns about White House "censorship" of his yet unpublished manuscript.
"For all the focus on Ukraine and the impeachment trial and all that, to me there are portions of the manuscript that deal with Ukraine. I view that like the sprinkles on the ice cream sundae in terms of what's in the book," Bolton said. "This is an effort to write history, and I did it the best I can. We'll have to see what comes out of the censorship."
Newsweek reached out to the White House for comment but had not received a response before publication.
Democrats and two moderate Republicans voted to call Bolton as a witness in the president's Senate trial, but the motion was blocked by the GOP majority in the upper chamber. According to previous reporting by The New York Times, Bolton's unpublished book alleges that Trump explicitly told his former adviser he did not want to release military aid to Ukraine until it agreed to launch investigations into Joe Biden and his son Hunter as well as Ukrainian involvement in the 2016 presidential election.
In December, Trump was impeached by the House of Representatives for abuse of power and obstruction of Congress in relation to his actions toward Ukraine. Bolton's book is believed to support the impeachment narrative put forward by Democrats, which was corroborated by multiple administration witnesses. But Bolton never testified or spoke publicly to share his full perspective.
The president was acquitted by the Republican-controlled Senate earlier this month, with only GOP Senator Mitt Romney of Utah joining Democrats in voting to remove Trump from office.