Obama's Ethics Chief: Trump Lawyer's Claim The President Can't Face Obstruction Charge Is 'Baloney'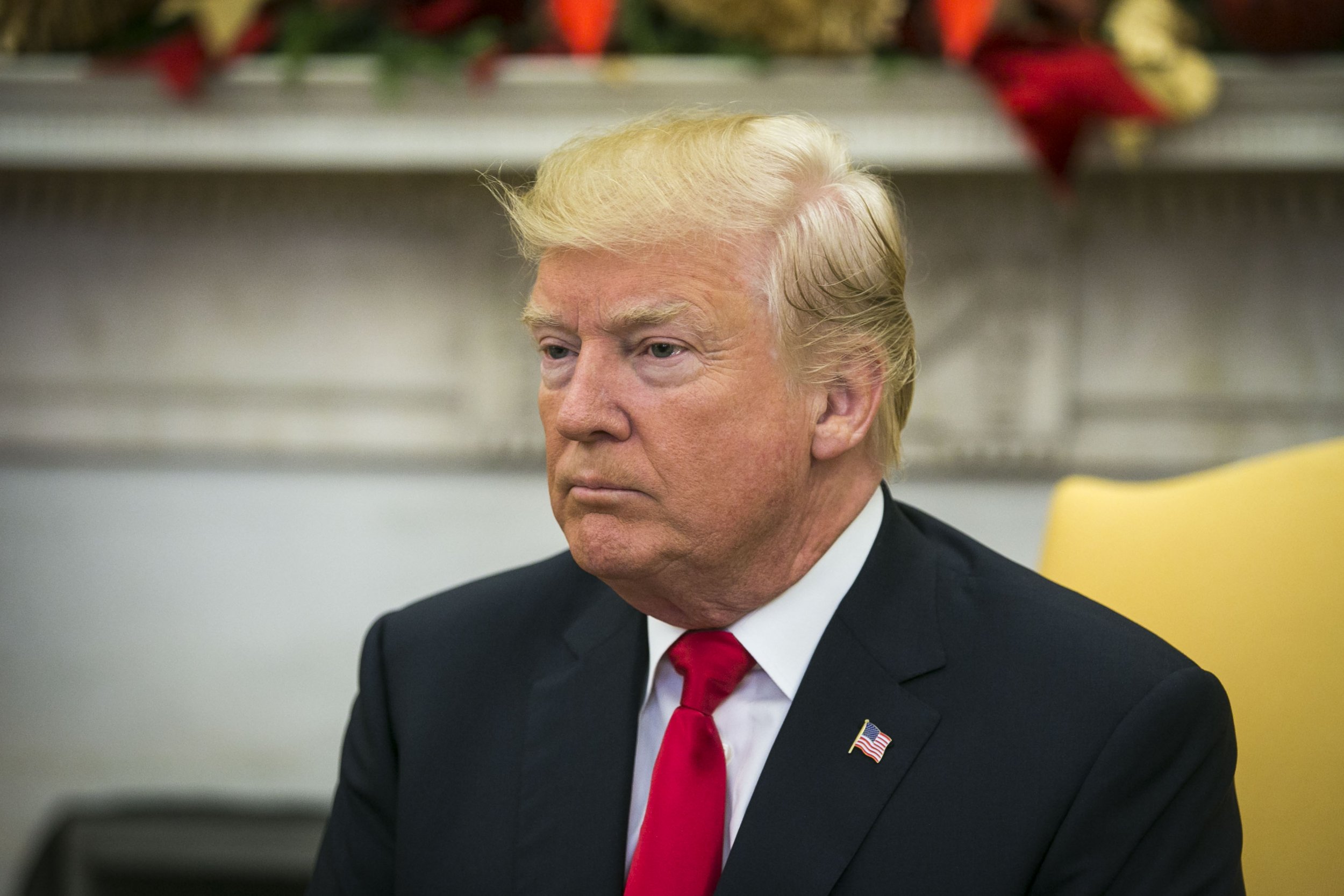 Barack Obama's former ethics chief says that President Donald Trump's lawyer's claim that the president cannot obstruct justice is "baloney."
Trump's lawyer John Dowd had said that the president could not obstruct justice "because he is the chief law enforcement officer" of the country, The Hill reported. Dowd made the comment following a tweet from the president that admitted he knew Flynn had lied to the FBI when he allegedly asked then FBI Director James Comey to drop his investigation into Flynn.
If Trump knew Flynn had lied to the FBI—then asked the FBI to drop its investigation—a case could be made that he sought to obstruct justice.
Obama's former ethics chief Norm Eisen said there were numerous examples of government officials being pursued for obstruction.
"Dowd is serving baloney 4breakfast," Eisen, the former White House special counsel for ethics, said in a Twitter message. "Courts regularly, regularly consider otherwise lawful conduct by government officials to be obstruction if undertaken with corrupt intent —any examples," he added. He also shared a link to a Brookings Institution study that examined potential obstruction by Trump.
In a separate tweet, Eisen linked to a New York Times article discussing the Logan Act. which prevents private U.S. citizens from communicating with foreign governments without authorization from the federal government. Trump lawyer Ty Cobb contends that the Logan Act did not apply to members of Trump's transitional team.
"I was the Deputy GC of the Obama '08 transition, and lemme tell ya Ty Cobb—I did not counsel that the Logan Act did not apply," Eisen wrote. "On contrary, our transition followed it & it remains fully applicable. Yes, seldom prosecuted & might not be here. But I bet (Special Counsel Robert) Mueller taking hard look."
Trump's lawyer Dowd has faced something of a backlash after claiming to have written the tweet in which Trump appeared to suggest he knew that Flynn had lied to the FBI. Senator Richard Blumenthal suggested on Monday that Dowd should resign if he did indeed write the tweet.
If Mueller does not end up indicting Trump, he still could be impeached by Congress, experts said.