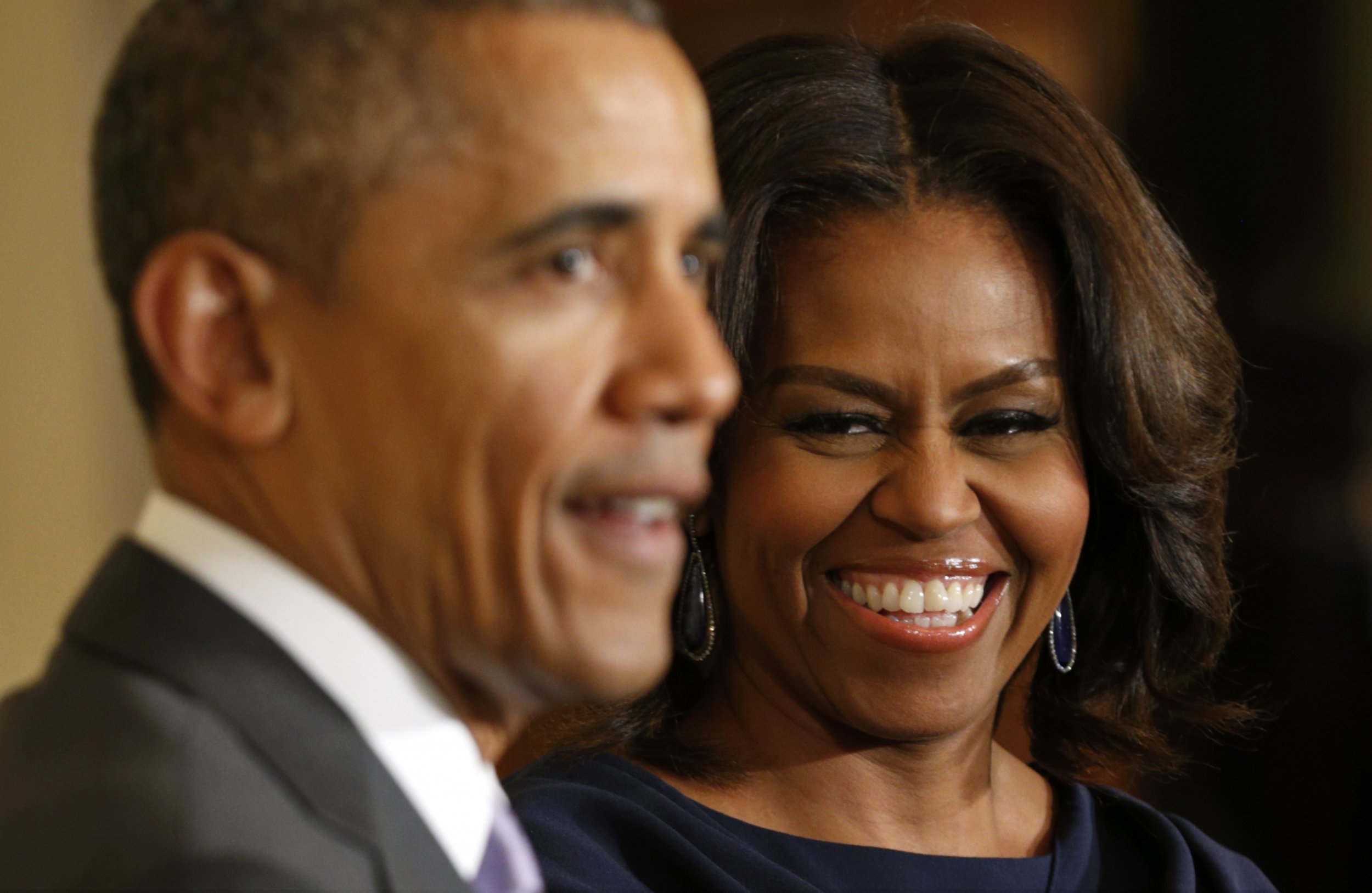 President Barack Obama and first lady Michelle Obama Tuesday put their weight behind Let Girls Learn, an initiative to help girls around the world attend secondary school and complete their education.
"Let Girls Learn" began as a United States Agency for International Development effort last summer, and featured a video with celebrities like Jennifer Garner, Josh Duhamel and Shonda Rhimes. The goal was "to provide the public with meaningful ways to help all girls to get a quality education," building on past work on girls' education and empowerment around the world. Now, the Obama administration will enhance existing programs and expand efforts across the government and through partnerships with the private sector.
"A good education can lift you from the most humble circumstances into a life you never could have imagined," the first lady said Tuesday when she and the president announced the plan. "I see myself in these girls. I see our daughters in these girls," she said. "I want to use my time and platform as first lady and beyond to make a real impact."
According to a FLOTUS tweet, women and girls make up 70 percent of those living in extreme poverty around the world, a fact that education can help change. Approximately 62 million girls around the world are not in school, explains a fact sheet published Tuesday by the White House, with half that number representing adolescent girls.
"These girls have diminished economic opportunities and are more vulnerable to HIV/AIDS, early and forced marriage, and other forms of violence," the fact sheet says. "Yet when a girl receives a quality education, she is more likely to earn a decent living, raise a healthy, educated family, and improve the quality of life for herself, her family and her community. In addition, girls' attendance in secondary school is correlated with later marriage, later childbearing, lower maternal and infant mortality rates, lower birth rates, and lower rates of HIV/AIDS."
The first lady will work with the Peace Corps to develop community-based solutions and recruit and train volunteers. During the first year of the program, the Peace Corps will implement Let Girls Learn in 11 countries—Albania, Benin, Burkina Faso, Cambodia, Georgia, Ghana, Moldova, Mongolia, Mozambique, Togo, and Uganda—and will expand to additional countries the following year.
The initiative will include programs focused on education, empowerment and leadership, health and nutrition, preventing gender-based violence, and preventing child, early and forced marriage.
Partnerships with the private sector include commitments from the Center for Universal Education at the Brookings Institution, CARE, Girl Scouts of the U.S.A., PBS Learning Media and the U.N. Foundation's Girl Up campaign.
The White House, the Obamas and partners took to Twitter Wednesday to begin spreading the word about Let Girls Learn, and others have begun joining in: