Obama's Web Troops Have Gone AWOL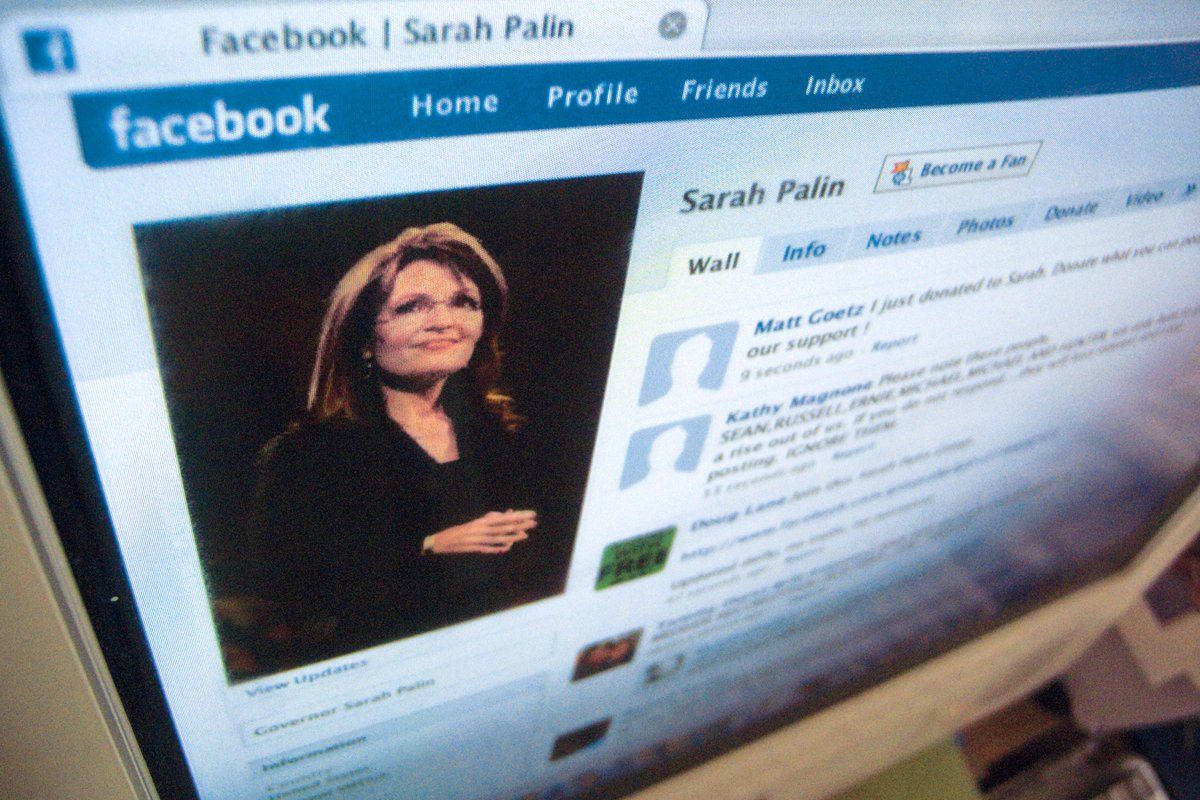 What happened to the Netroots? That's what I've been wondering ever since the Republicans routed the Democrats last week. Two years ago, a lot of people—myself included—really believed that all those online activists who helped elect Barack Obama were going to stick around and support him as he pushed through a sweeping list of progressive measures. Instead, those idealistic young folks have all dried up and blown away, while Tea Party people like Sarah Palin have used Facebook, Twitter, and other social media to lead a backlash.
I cringe with embarrassment when I reread the article my NEWSWEEK colleague Daniel Stone and I wrote after the 2008 election. We raved about how Obama's Internet army of motivated young people would "stick around and help him govern" and, as one of Obama's tech strategists put it, "want to participate more, not less, and take part in the governing process." Swept up in the euphoria of the moment, we foresaw online brainstorming sessions where Netizens would generate ideas and vote them up or down in a free-flowing, collaborative, open-source manner. We imagined Web sites where regular folks could propose legislation. We even suggested that maybe the very nature of democracy was changing because of the Internet.
What were we smoking? In just two years, the pro-Obama Netroots movement has collapsed faster than the dotcom bubble. Look at traffic to the Web site Obama's team created in the run-up to the 2008 election, BarackObama.com. In October 2008 the site drew 8.5 million unique visitors in the United States. But by this past September, traffic had plummeted to just 664,000, according to ComScore, an Internet researcher. The site's social-networking component, My.BarackObama.com—where millions of people came together and formed thousands of subnetworks like "Single Moms for Obama" and "Firefighters for Obama"—saw traffic fall from 4.2 million unique visitors in September 2008 to only 549,000 in September 2010, ComScore says.
Don Tapscott, an Internet pundit and author of a new book, Macro-wikinomics: Rebooting Business and the World, says that Obama "changed the way you get elected, but he didn't change the way you govern. In the process he lost the support of the young people who powered him into office." Research done by the Harvard Institute of Politics shows millennial voters (people ages 18 to 29) have become severely turned off over the past year. "They feel disconnected from the movement they helped create," writes John Della Volpe, director of polling at the Harvard Institute of Politics and managing partner of SocialSphere, a strategy group that focuses on social media.
Some of the folks who organized Obama's online push have drifted away as well. Chris Hughes, a Facebook co-founder who left the company to lead Obama's social-networking efforts, has moved on to create a new social-change site called Jumo. Blue State Digital, the consultancy that built BarackObama.com, still provides technology services for the Obama Web site but has pushed into corporate work, too. Joe Rospars, the Blue State Digital cofounder who served as new-media director for the Obama campaign, left Team Obama after the election and went back to Blue State Digital. But he says the Obama administration really is committed to using social media to get more people involved. Organizing for America, the new group that runs social-media operations for the Democrats, claims its efforts helped get more people to do reach-outs to voters this year than in any previous midterm election.
But those reach-outs didn't help the Democrats last week. Maybe the problem is that Obama failed to deliver some things online activists were hoping for. When we wrote our article two years ago, we mentioned a Web site called Change.org, where people could vote on what they wanted Obama to do; the top-rated idea at the time was "Close Guantánamo prison camp." That hasn't happened. Obama also hasn't repealed "don't ask, don't tell," or legalized marijuana, or supported gay marriage, or used the Internet to create a more transparent government—issues the Netroots cared about. And he's escalated the war in Afghanistan.
The real lesson here might be about the nature of the Internet itself and the difficulty that all Web sites—not just Brand Obama—face when trying to hold on to an audience. It's very easy to get people into the tent, as long as the show is entertaining and fresh. Keeping them there is another matter.
Daniel Lyons is also the author of Options: The Secret Life of Steve Jobs and Dog Days: A Novel.