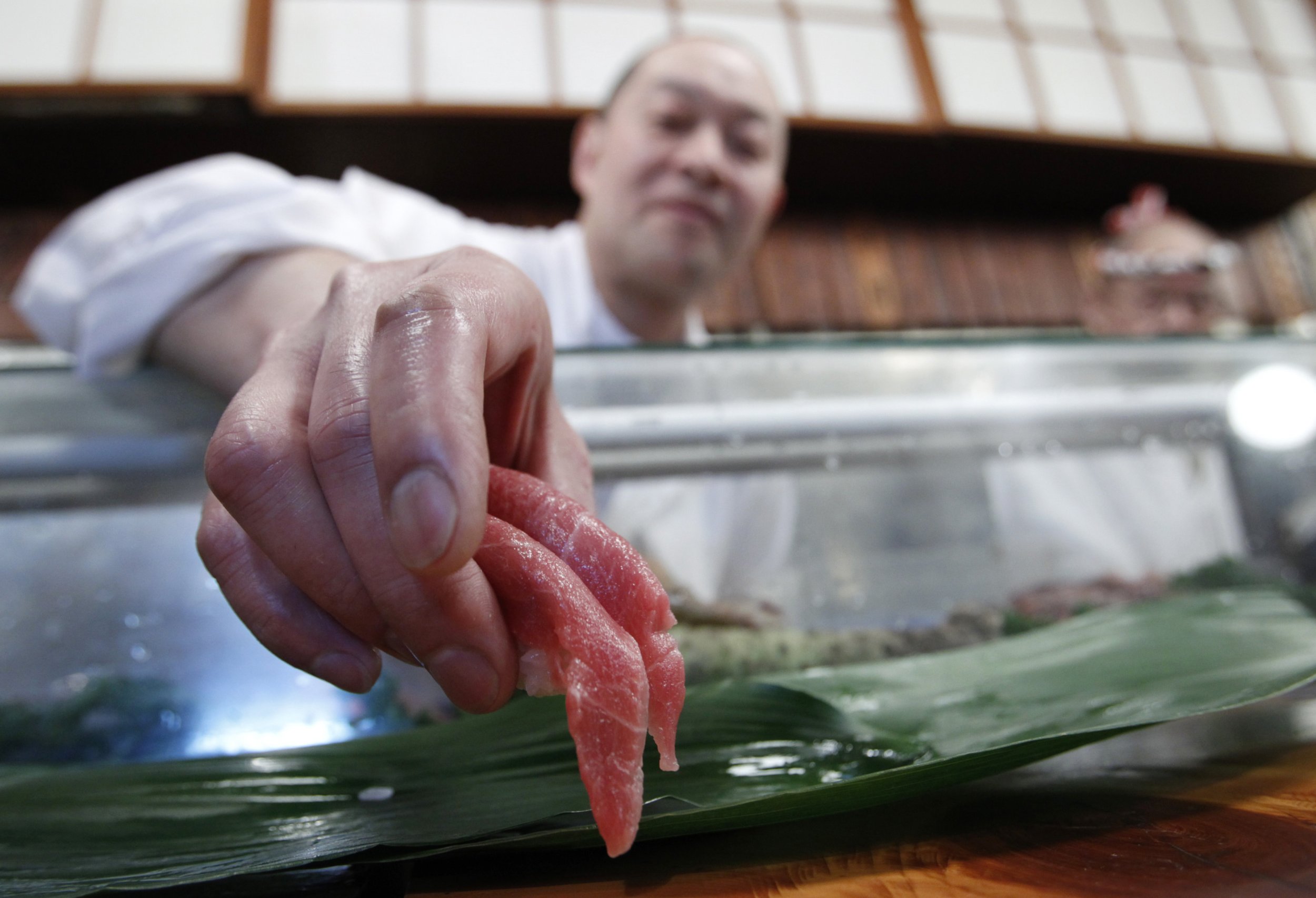 Students at Oberlin College are in an uproar about dining hall food. And no, it's not because of the "mystery meat."
In an article published last month in the campus newspaper, The Oberlin Review, students have deemed the university's attempts at serving international cuisines—particularly of Asian nations and cultures—appropriative to the point of being patently racist. "This uninformed representation of cultural dishes has been noted by a multitude of students, many of who[m] have expressed concern over the gross manipulation of traditional recipes," the paper wrote.
Students interviewed for the article, hailing from Vietnam, China and Malaysia, among others, said they were disgusted with Bon Appétit, the food service management company under contract with Oberlin, and its attempt to appease students' palates as well as increasing the variety of food into its rotation. The worst offense was the sushi bar at Dascomb Dining Hall, which, according to Tomoyo Joshi, a Japanese junior at Oberlin, was appropriative due to the lack of fresh fish and grossly undercooked rice.
"When you're cooking a country's dish for other people, including ones who have never tried the original dish before, you're also representing the meaning of the dish as well as its culture," she told the Review. "So if people not from that heritage take food, modify it and serve it as 'authentic,' it is appropriative."
Since the article was published, Michile Gross, director of business operations and dining services at Oberlin, acknowledged students' concerns, and told the paper: "Maybe what we should do is describe the dish for what it is as opposed to characterizing it with a specific name."
Late last month, dining services met with representative from the Chinese, South Asian and Vietnamese student associations, in hopes of collaborating on dining options in a mutually beneficial way. According to an article published in the Review in early December, dining services is said to have listened attentively, eventually reaching a compromise with the cultural student associations by attempting to improve "the naming process of meals by not associating excessively modified dishes with specific cultures," while being more sensitive to making dishes "culturally appropriate."
The kerfuffle at Oberlin is part of a larger trend that has reached a boiling point at some universities this past year, particularly liberal institutions: the rise of the microaggression, defined as words or actions that are not meant to be pernicious but cause offense regardless, and trigger warnings, described as alerts, meant to let people know about subjects that may inspire emotive responses.
Outrage at cultural appropriation has been seen in everything from food offerings to Halloween costumes to the practice of yoga. Last month, students at Canada's Ottawa University shuttered a free yoga class intended for disabled students on the grounds that yoga's origins are rooted in Hinduism, saying borrowing from a culture that "experienced oppression, cultural genocide and diasporas due to colonialism and western supremacy" would be appropriative.
Critics of the microaggression trend claim that the increased propensity for liberal university students to critique nuanced behaviors and words, or demand "safe spaces" on campuses where they are shielded from potentially harmful ideas that could cause discomfort, have led to a resurgence of "political correctness," or PC culture. For others, expressing outrage at possibly archaic university policies is not only a healthy outlet for students to craft an identity during a formative time, but also in itself a kind of activism.