America Reaches Frightening Milestone: Four in 10 Women Now Obese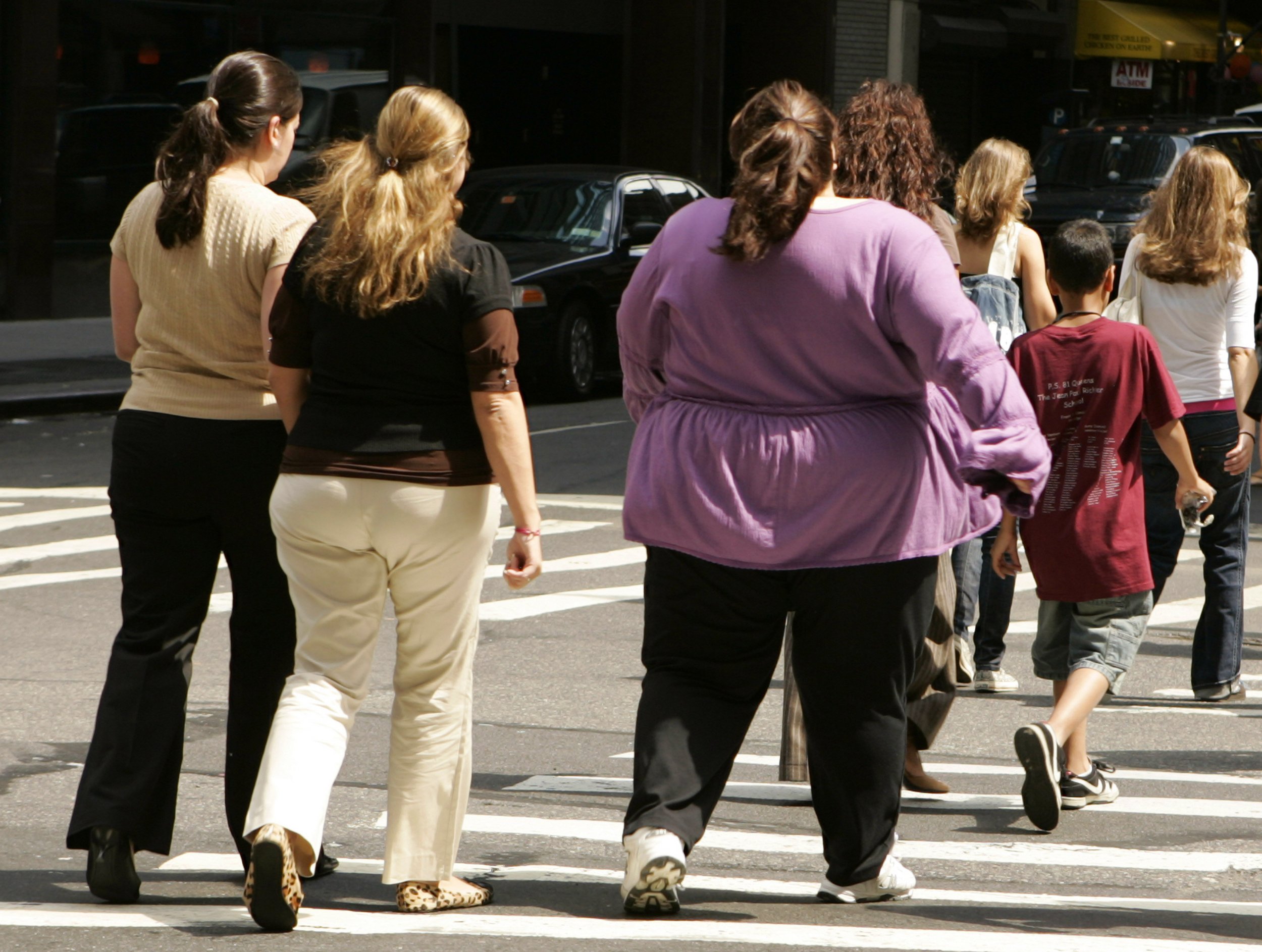 In a disturbing new milestone for the state of health in the U.S., four out of 10 American women are now classified as obese.
A new study from the Centers for Disease Control and Prevention (CDC) found that 35 percent of men and 40 percent of women in the U.S. were classified as obese in 2014, the latest year data were available. Nearly 10 percent of women in the U.S. are morbidly obese, the study of 5,455 adults found.
Black women were the most likely to be obese, with nearly 60 percent classified as such, compared to 47 percent of Hispanic women, 38 percent of white women and 12 percent of Asian women. Among men, obesity rates didn't vary as much between race: Black, Hispanic and white men all had obesity rates of between 35 percent and 38 percent.
The study also found that women with "education beyond high school were significantly less likely to be obese."
In another study published by the CDC on Tuesday that looked at childhood obesity rates, 17 percent of children ages 2 to 19 were found to be obese, and six percent of them are extremely obese. While obesity rates among children have declined in those aged 2 to 5 years old since 2003 and stabilized among 6- to 11-year-olds since 1997, rates have "steadily increased among adolescents since 1988," according to the study.
Obesity is defined as a body mass index (BMI)—a measure of people's height compared to their weight—of over 30. A BMI of between 25 and 29.9 is considered overweight.
Both studies were published in The Journal of the American Medical Association (JAMA). In an editorial published in the journal, the publication's editors, Dr. Jody Zylke and Dr. Howard Bauchner, said the news "is neither good nor surprising." Despite the work of "numerous foundations, industries, professional societies, and government agencies [who] have provided hundreds of millions of dollars to support basic science research in obesity," data indicate that those efforts "certainly do not suggest much success."
The CDC said that while obesity among American women showed a "significant" increase between 2005 and 2014, "other studies are needed to determine the reasons." In the JAMA editorial, the authors write that "the emphasis has to be on prevention," which begins with women of childbearing age, as a number of studies have shown that the weight of a pregnant woman is associated with the weight of a child at birth, and thus childhood obesity rates.
"Prevention of overweight and obesity in young children is complicated because parents determine what and where children eat; thus, prevention has to encompass entire families," Zylke and Bauchner write.