Obesity Causes Signs of Liver Damage in Children As Young As 8, Study Shows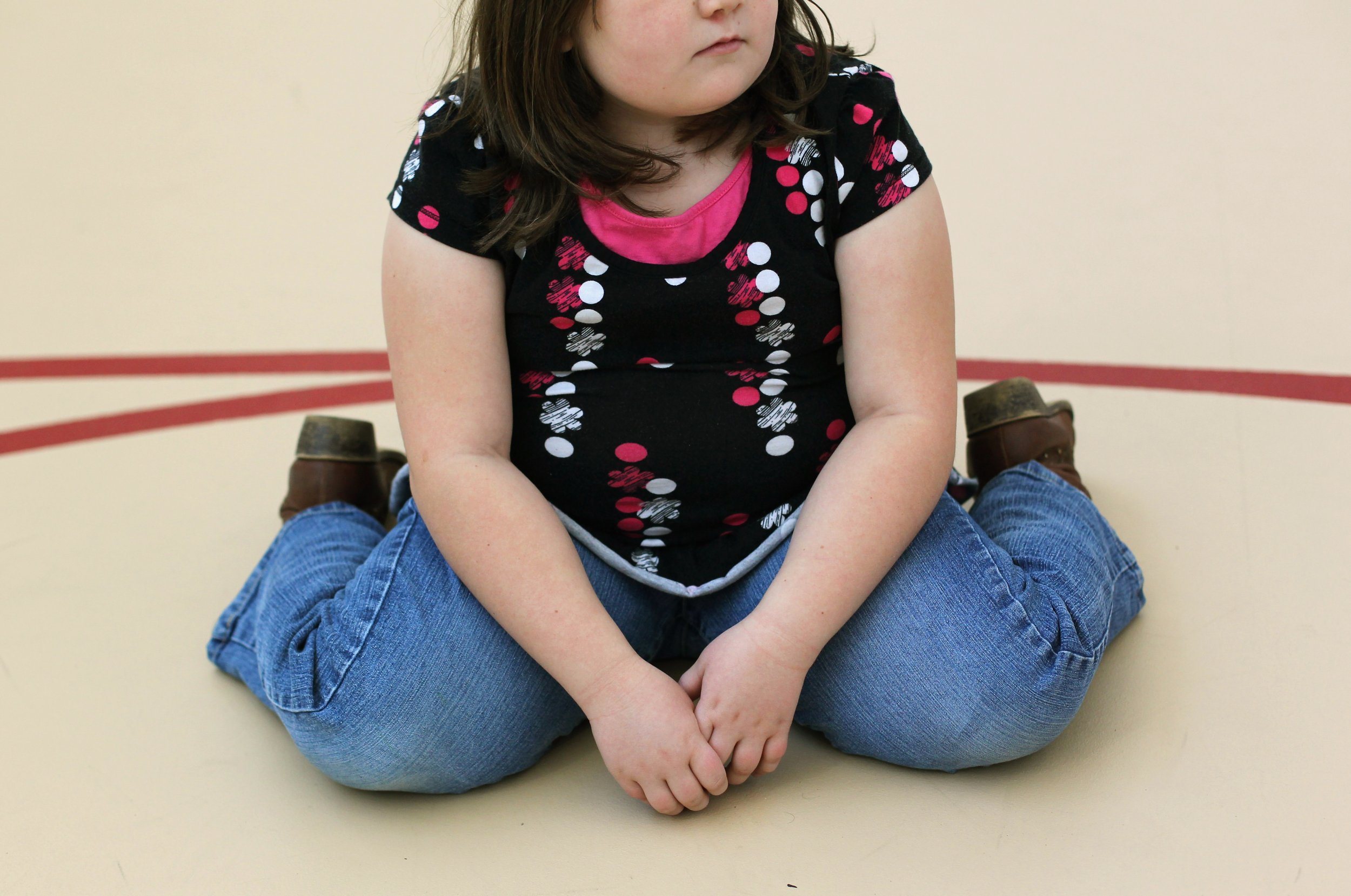 Updated | Obesity can damage the livers of children as young as eight, according to a new study.
Researchers at Columbia University Medical Center said this is the first study to show that weight gain has a negative impact on the liver in young children.
"With the rise in childhood obesity, we are seeing more kids with nonalcoholic fatty liver disease in our pediatric weight management practice," Dr. Jennifer Woo Baidal, lead author of the paper and assistant professor of pediatrics at Columbia University Vagelos College of Physicians and Surgeons, said in a statement.
"Many parents know that obesity can lead to type 2 diabetes and other metabolic conditions, but there is far less awareness that obesity, even in young children, can lead to serious liver disease," she continued.
Nonalcoholic fatty liver disease is caused when excess fat builds up in the organ, triggering damaging levels of inflammation. The condition is the most chronic liver condition in children and adolescents. An estimated 80 million people in the U.S. have the condition, and it is most common in people in their 40s and 50s.
Those with the condition generally don't show symptoms, although some may experience abdominal swelling, enlarged blood vessels under the skin's surface, enlarged breasts in men, red palms and yellowing skin. If left untreated, it can lead to liver cirrhosis, liver failure and even cancer in some cases.
To make their findings, the researchers measured blood levels of ALT, a liver enzyme that is a marker for liver damage, in 635 children. The participants are involved in Project Viva, an ongoing study into the health of women and children in Massachusetts.
Almost a quarter of the children assessed by researchers had ALT in their blood. Children with bigger waist circumferences at three years old and others who matched obesity markers between the ages of three and eight were more likely to have elevated ALT.
The results, published in the Journal of Pediatrics, build on evidence showing fatty liver disease can develop in adolescents and young adults.
"Some clinicians measure ALT levels in at-risk children starting at around 10 years old, but our findings underscore the importance of acting earlier in a child's life to prevent excess weight gain and subsequent liver inflammation," said Baidal, who is also director of pediatric weight management and a pediatric gastroenterologist in the Center for Adolescent Bariatric Surgery at New York-Presbyterian Morgan Stanley Children's Hospital.
She added, "Currently, the best way for kids and adults to combat fatty liver disease is to lose weight, by eating fewer processed foods and getting regular exercise. We urgently need better ways to screen, diagnose, prevent, and treat this disease starting in childhood."
Dr. Elsie Taveras, chief of the division of general pediatrics at Massachusetts General Hospital for Children and co-author of the study, told Newsweek, "Childhood obesity rates, and particularly severe obesity, are at historically high levels and increasing among the youngest of children in the U.S. ages 2-5 years old. Development of obesity at such a young age can have substantial adverse health consequences and this study reported on one of those outcomes—nonalcoholic fatty liver disease."
Professor Deirdre Kelly, chair of the European Society for Paediatric Gastroenterology Hepatology and Nutrition public affairs committee, who was not involved in the study, told Newsweek, "This important study draws attention to the devastating effect of obesity on liver health in young children.
"The only therapy is diet and weight loss, which is largely ineffective in growing children, so prevention of this deadly disease lies in ensuring a healthy lifestyle in early childhood and even during pregnancy," Kelly noted.
This article has been updated to include comment from Professor Deirdre Kelly​, and Dr Elsie Taveras.