OBGYN Shares the 'Craziest' Thing He Saw a Dad Do in Delivery Room
An OBGYN has shared the most "unsavory" behavior he witnessed in a father while a mother was giving birth.
William Nolan told the story in a video captured by his wife, Carlie Nolan. The couple lives in Buffalo, New York, with two of their own young boys. Carlie's TikTok video has amassed 434,000 views since Tuesday.
"William, what's the craziest thing you've seen a dad do in the delivery room, in terms of your unsavory characters?" Carlie asked her husband, who has been an OBGYN for nearly four years.
"Probably the winner is the mom was having a seizure, and the dad didn't stop playing his video games," William replied. "He just carried on with the thing. There were tons of doctors running into the room and he was just doing whatever his video game was."
Thankfully the mom ended up being okay, said Carlie, who was shaken by the story. "Heartbreaking how many women have had unsupportive partners in the delivery room," she told Newsweek.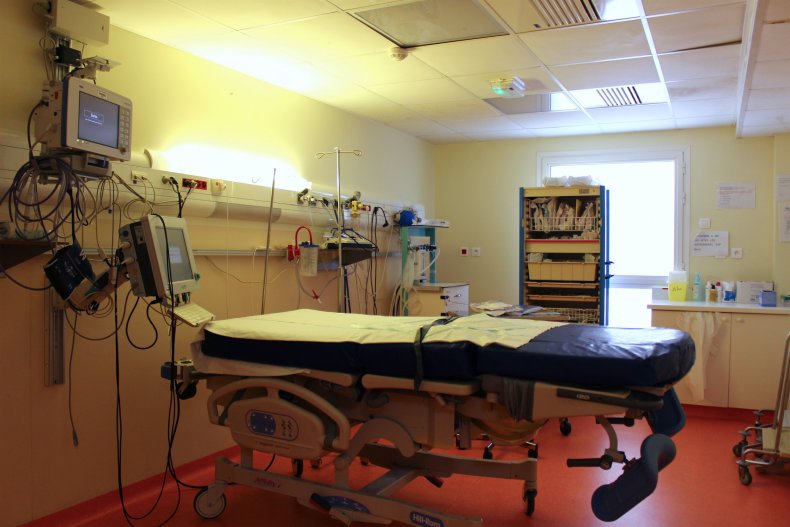 Although seizures during childbirth are rare, it is possible for the stress of labor to trigger a tonic-clonic seizure in women with epilepsy, according to the U.K. Epilepsy Society. A seizure during labor can reduce the baby's oxygen supply and affect the fetal heart.
Still, most women with epilepsy have normal deliveries and healthy babies. Seizures during delivery only occur in about 2 percent of epileptic women's pregnancies, researchers at Oslo University Hospital reported in 2015.
The OBGYN's story hit home with a few viewers who could relate to the woman's rare experience.
"From a person who actually had a seizure during labor...I would have divorced my husband so fast if he played video games during it," said one viewer.
Another added, "I had a seizure during my epidural and the last thing I saw was my mom running out of the room leaving me alone [because] she 'didn't want to watch me die.'"
Most viewers agreed that the gaming-obsessed father had revealed his true colors at the worst possible moment.
"Grown men being THAT into video games is a huge red flag for me," declared one comment.
"The labor and delivery room can make or break a marriage," said another.
As appalling as the internet audience found William's account, other fathers have made the news for bringing their video games into delivery rooms.
In April, Newsweek reported on a dad who "brought his entire gaming system" into the hospital while his partner endured 21 hours of labor induction.
Another father played Pokemon Go while his wife gave birth, Buzzfeed reported in 2016.