Obi-Wan Kenobi Series Starring Ewan McGregor Rumored For Disney Plus Streaming Service
Ewan McGregor may return as Obi-Wan Kenobi in a live-action Star Wars series coming to the Disney+ streaming service, according to some new reports.
According to geek media site Cinelinx, which cites two separate, unnamed sources, Ewan McGregor has signed a contract to return as Obi-Wan Kenobi, a character he last played in 2005's Star Wars: Episode III Revenge of the Sith. Long seen as one of the few bright spots in the critically reviled Star Wars Prequel Trilogy, McGregor's return to the character has long been a popular prospect among Star Wars fans.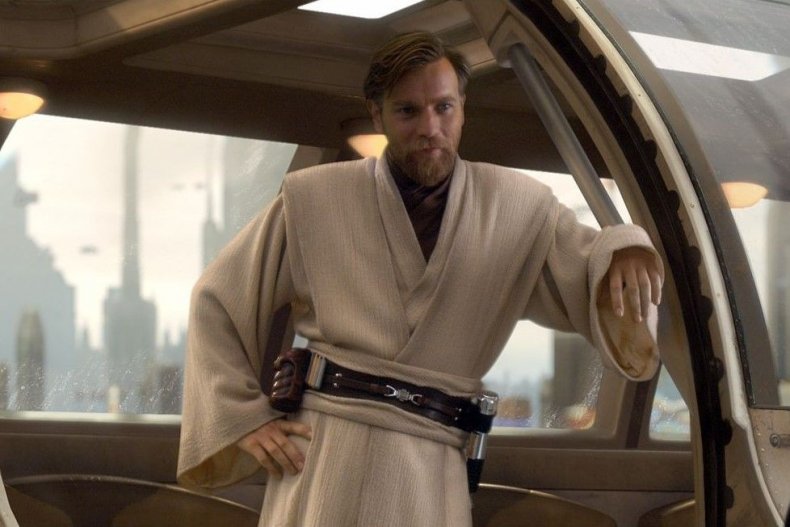 While McGregor was previously rumored to be returning for an Obi-Wan Kenobi movie, the box office failure of Solo: A Star Wars Story lead to Lucasfilm and Disney retooling the franchises' cinematic future, ensuring that several projects would never see the light of day, including a rumored Boba Fett movie. But just as plans for Boba Fett were likely folded into the upcoming Disney+ series The Mandalorian, which stars a gunfighter (Pedro Pascal) from the same warrior tradition as the Star Wars Original Trilogy bounty hunter, Obi-Wan's future looks to be in streaming, rather than theaters.
While Cinelinx's sources could not confirm, the return of McGregor as Obi-Wan fits with previous rumors that additional live-action Star Wars series would join The Mandalorian and an untitled series based on Rogue One character Cassian Andor (Diego Luna), both coming to Disney+.
A public announcement of McGregor's return is anticipated but was not confirmed by Cinelinx. One likely venue could be the upcoming D23 Expo, a Disney fan convention to be held in Anaheim, California from August 23-25.
Other Star Wars news sites have corroborated with rumblings from their own anonymous sources, including Star Wars News Net, which reported on rumors of McGregor's return for an Obi-Wan streaming series back in February.
Since Obi-Wan relinquishes his corporeal form in combat with Darth Vader in the original Star Wars, any Obi-Wan series would have to be set before the events of the Original Trilogy and the sequel trilogy begun by Star Wars: The Force Awakens. While Obi-Wan Kenobi has not been a part of the Star Wars movie series for more than a decade, the character already plays a major role in Disney/Lucasfilm's expanded universe, appearing in Star Wars comics from Marvel and in animated series like Star Wars: The Clone Wars and Star Wars Rebels.
Most recently, Obi-Wan starred in a chapter of Star Wars: Myths & Fables, a middle grade book which depicts the Jedi Master taking on a krayt dragon on Tatooine. A series set during Kenobi's decades-long exile on the desert planet could depict major events in Obi-Wan's fictional biography, such as his rematch against Darth Maul, who was reintroduced to the live-action Star Wars movies at the end of Solo. Or, an Obi-Wan series could be Disney's path toward reintegrating the Prequel Trilogy era into its live-action storytelling.