Obituary for Idaho Witch Who 'Exploded Into Glitter and Bats' Goes Viral
A unique obituary for an Idaho witch asking people to carve a pumpkin in her memory has gone viral on social media.
Holly McCray Blair was born on September 1, 1948, and died on August 17, 2020. Her one-of-a-kind obituary was posted on the Wood River Chapel website, from where it has been shared to Facebook more than 2,000 times, as well as being shared widely on Twitter.
The obituary that caught the internet's attention described Blair's special personality and love for the occult, with the opening line: "Holly Blair exploded into glitter and bats on August 17, 2020."
Blair's love of animals—as well as her human family members—are mentioned, also in an exceptional manner: "She is survived by four spoiled cats, two stinky dogs, three bad birds, a turtle, and an utterly useless frog named Fred as well as three children and a husband of little to no importance."
The obituary also mentioned where Blair's body will be laid to rest and her plans for the afterlife: "Her remains will be interred under a tree with the ridiculous multitude of animals she rescued both wild and domestic. Her future plans include drinking beer with Terry Pratchett and flying across the moon on her broomstick on Halloween."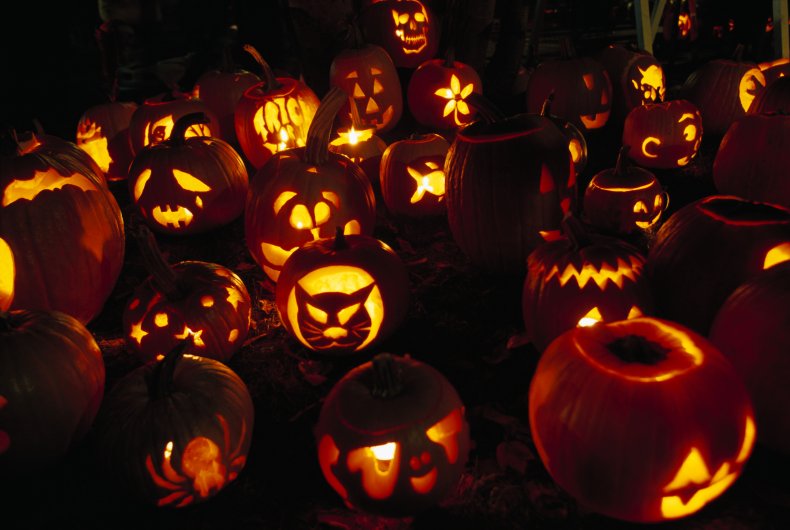 The online obituary is flooded with comments from strangers who have said they wish they had known Blair, based on the short description of her life and personality. However, it may not be the end for Blair—as well as spotting her on her broomstick on Halloween, the obituary also says: "She has also promised to communicate with us from the beyond via the cockatiel psyche."
Strangers have also pledged to plant a memorial tree in Blair's honor via the Wood River Chapel website. But in lieu of flowers, Blair has asked that people remember her by celebrating the upcoming spooky holiday: "We ask that everyone carve extra jack o' lanterns on Halloween this year in her honor. All hail the wicked witch of Juniper Road!"
Tributes poured in on social media and on the memorial page, which has received dozens of comments.
Chrissa Hardy said on Twitter: "RIP Holly Blair. You were clearly too cool for this world."
Hayli Poindexter said: "Condolences to Holly's family. I didn't know her but, reading her obituary, I wish I did! I will be carving an extra jack o' lantern for Holly!"
As today would have been Blair's 72nd birthday, Nneka Johnson said: "Happy Birthday Holly. Enjoy some beers with Terry and spending time with your long lost fur babies. May you Rest In Peace."
With an obituary as marvelous and special as Holly Blair's, the wicked witch of Juniper Road will not be forgotten.