Obituary Requests 'Irresponsibly Large Wager' Be Placed on Nebraska Game, People Deliver
A Nebraska man's obituary listed an unusual request that is bringing Nebraska sports fans together.
The Hastings Tribune posted the obituary from the sons of Milton A. Munson on November 18, which detailed his life. They asked for those mourning him to place "an irresponsibly large wager" on the Nebraska Cornhuskers and Iowa Hawkeyes game on November 26.
"The grim reality of the Nebraska Cornhuskers finishing yet another season with a losing record proved to be too much to bear for Milton Andrew Munson, who decided he'd seen enough of this world during the team's recent bye week," the obituary said. "The Huskers may not have sent him into the afterlife with a victory but at least they didn't lose."
Two radio hosts, Josh Peterson of Omaha's KOZN-AM and Jack Mitchell of Lincoln's KLIN-AM, heard of the obituary and collaborated to make Munson's final wish come true. The two decided to pitch in money on the Cornhuskers defeating the Hawkeyes and encouraged their listeners to donate through Venmo, which was later transferred to a GoFundMe page.
"Josh and I sort of hatched this (Monday) afternoon as this little thing," Mitchell told the Lincoln Journal Star. "We thought we should just centralize it all and make one large bet on his behalf and remember Milt. I'd throw in some money, Josh would throw some in and we'd maybe come up with a few hundred."
After advertising the pool, the two started receiving more than they anticipated. As of Wednesday morning, according to the GoFundMe page, more than $6,000 has been raised for the wager in memory of Munson. Munson's son, Todd, spoke on Peterson's show on Tuesday and said the money that isn't put on the bet will be donated to Big Brothers/Big Sisters. The page also says the winnings from the bet will also go to BBBS.
"If the ghost of my old man can't will the Huskers to victory on Friday," said Todd, "then they truly are a lost cause."
For more reporting from The Associated Press, see below.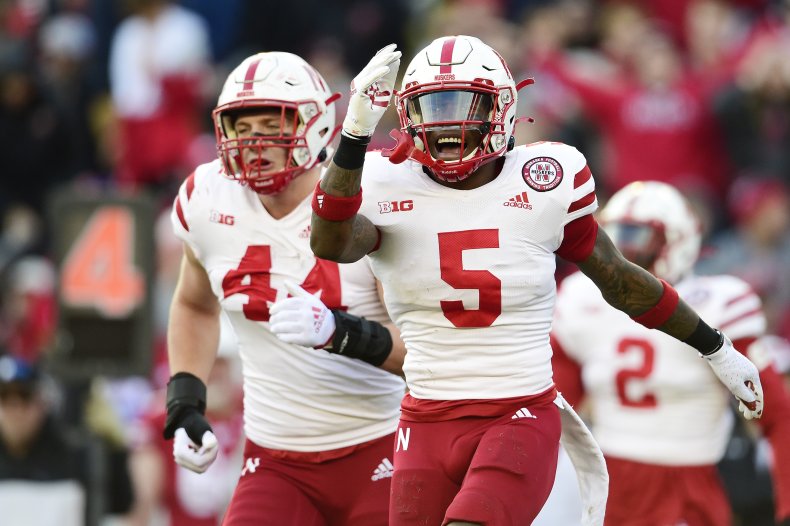 Munson's obituary recalled his life as an Air Force veteran, a pharmacist, husband and father, and as a Nebraska football fan.
Munson, 73, died November 16.
"I mentioned it (Monday) on the air," Peterson said. "We talked about it for four or five minutes and said 'Here's my Venmo if you want to donate.' It's blown up."
Todd Munson, a writer who lives in Los Angeles, said he and his brother had a complicated relationship with their father, who battled bipolar disorder and addiction. But when they had a conversation, it almost always involved the Huskers.
Milton Munson's love for the Huskers, and gambling, had to be part of his story, said Todd's brother, Troy, a neurosurgeon in Des Moines, Iowa.