20 Obscure Celebrities You Didn't Know Had Streets Named After Them
Some stars have pets named after them or a lipstick named in their honour, but others have permanent reminders of their success.
Celebrities have been honoured by having streets named after them, whether in their home town or across the globe, with others finding their names attached to buildings or statues created in their likeness.
But the honours aren't just reserved for the biggest names in the business. Here are 20 lesser known famous names you might see on a map.
Peter Jennings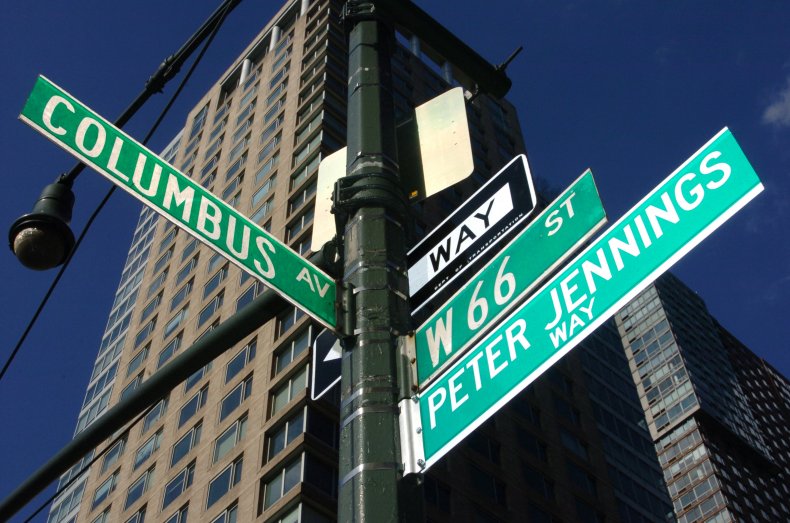 Peter Jennings, the long-time host of World News Tonight on ABC, was honoured with a street name in his workplace of New York City the year after his death from lung cancer.
A block near the ABC headquarters, on 66th Street between Columbus Avenue and Central Park, was renamed Peter Jennings Way in 2006.
Charles Blondin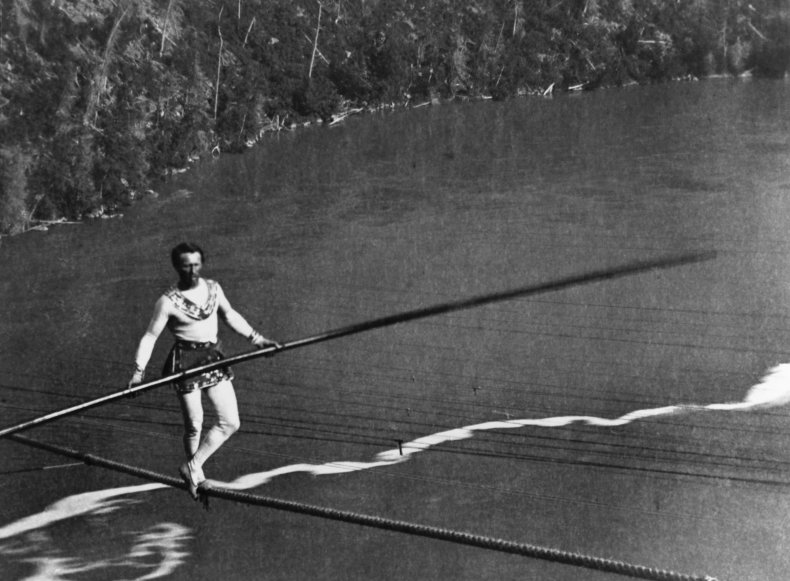 Charles Blondin was one of the most famous tightrope walkers ever, and most famously crossed the Niagara Gorge via tightrope; once even sitting down during a walk to eat an omelette.
Although his real name was Jean François Gravelet, it was his stage name he was honoured under in Ealing, London, where he retired.
The area is now home to Blondin Avenue.
George Balanchine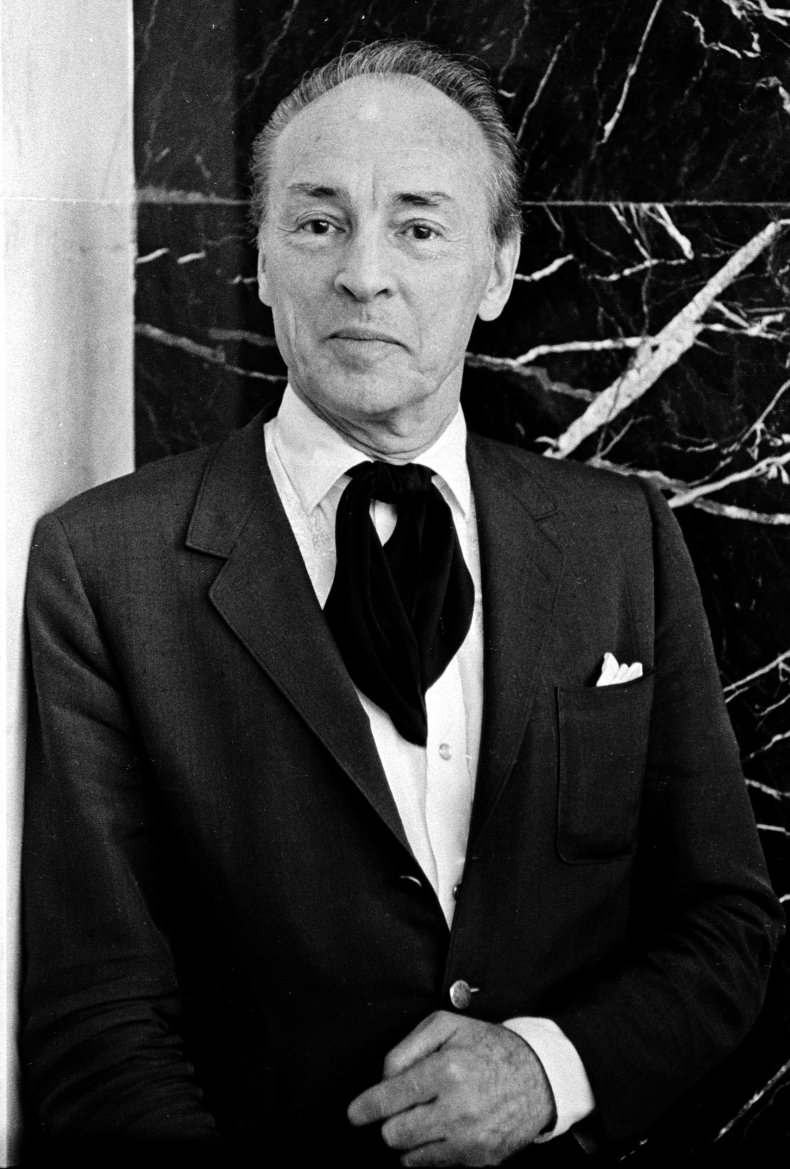 One of the 20th century's most influential choreographers, George Balanchine was considered the father of American ballet, and co-founded the New York City Ballet.
In 1990, seven years after his death, a portion of West 63rd Street, located between Columbus Avenue and Broadway, in New York City was named George Balanchine Way in his honour.
AR Rahman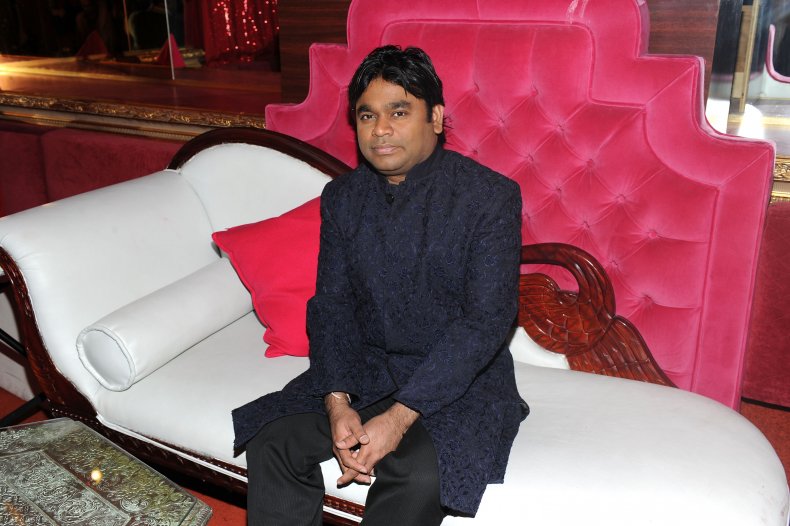 AR Rahman is one of India's most well-known and celebrated composers, who is known for his work in Hindi and Tamil films.
In the West, he's probably best known for his work on Slumdog Millionaire, for which he achieved the Best Original Score and Best Original Song Oscars at the 81st Academy Awards.
A street in Markham, Ontario, was renamed in Rahman's honour in 2013, called Allah-Rakha Rahman Street.
Barbara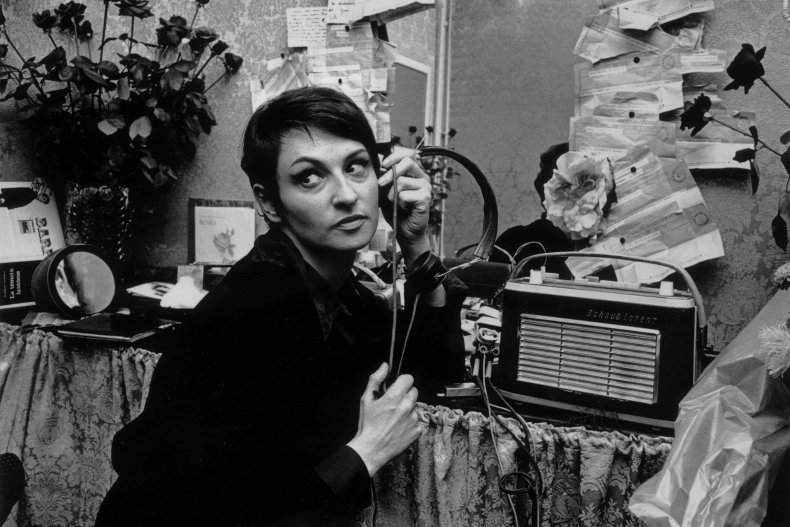 Barbara, real name Monique Andrée Serf, was a popular French singer, best known for her bestselling singles "L'Aigle noir" and "Göttingen".
In 2018, residents were asked to choose the name for a new Metro station and, out of three options, chose to name a station on line 4 after Barbara, who died in 1997.
L Ron Hubbard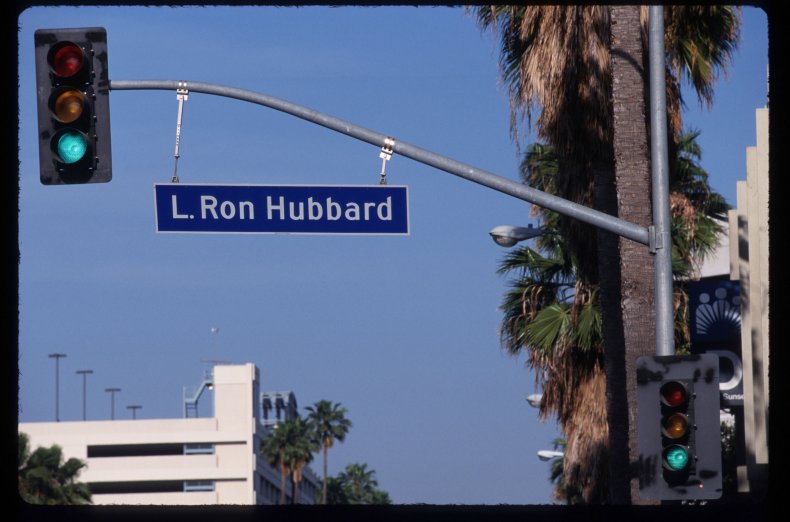 While he began his career as a fantasy and science fiction writer, L Ron Hubbard is best known as the founder of the Church of Scientology.
After losing the rights to his book Dianetics: The Modern Science of Mental Health, Hubbard founded the controversial church and grew it into a worldwide organisation, which is considered a religious organisation by some and a cult or sect by others.
The block where the Church of Scientology has its headquarters had a portion of it officially named L Ron Hubbard Way in 1996, after the Church petitioned the Los Angeles City Council.
Phil Lynott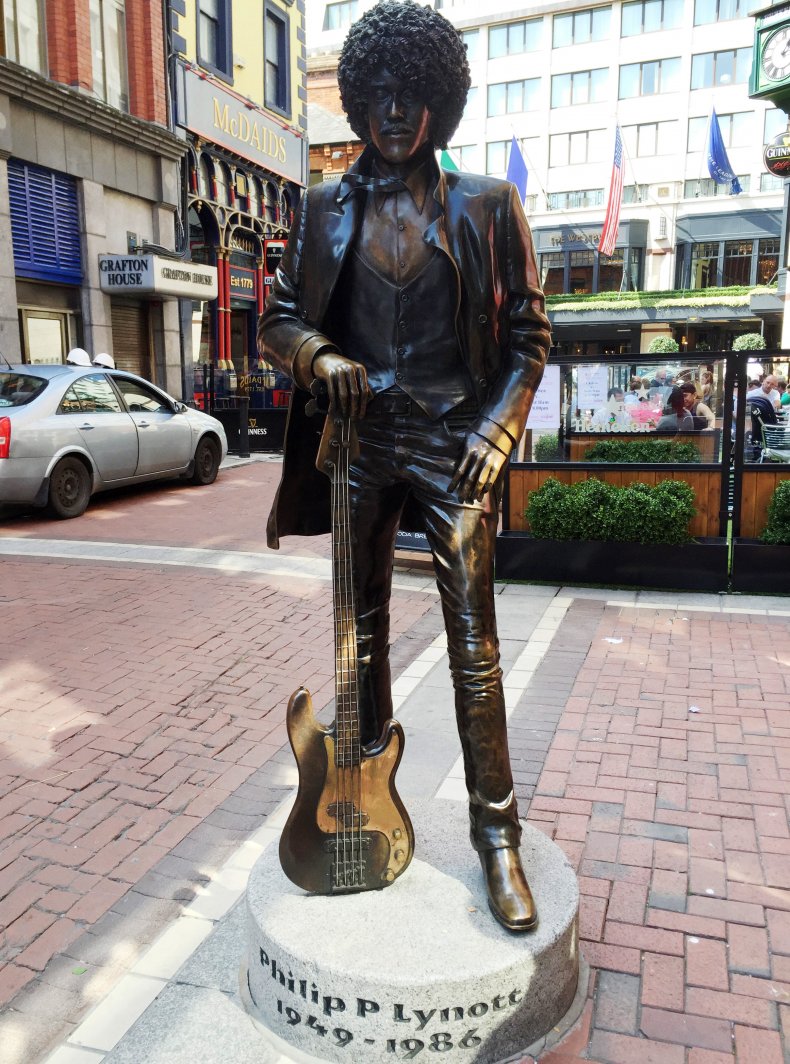 Thin Lizzy frontman Phil Lynott is one of Ireland's most famous and beloved sons, having been raised in Dublin by his mother.
Honouring his career in rock and roll, a bronze statue of Lynott stands on Harry Street, outside Bruxelles pub, in Dublin.
Amitabh Bachchan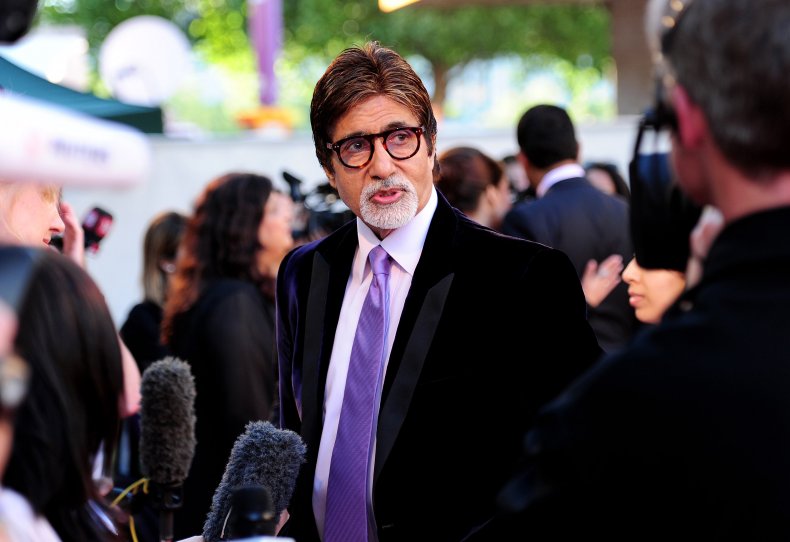 While some celebs get a road sign, Indian actor Amitabh Bachchan got a whole waterfall named after him.
Originally called Bhewma Falls, Amitabh Bachchan Falls lies on the road between Chungthang to Yumthang Valley in Lachung, Sikkim, and is named as such due to its height. Bachchan himself is 6-foot-tall.
Greer Garson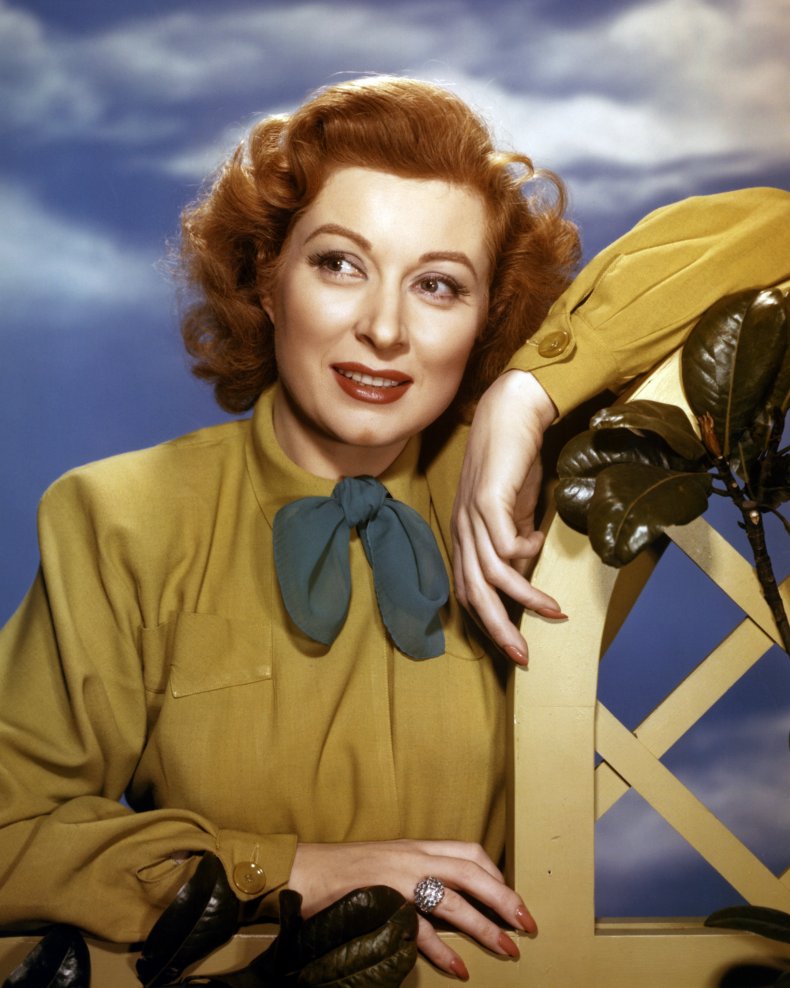 Greer Garson was one of MGM's biggest stars, and while the younger generation may not be too familiar with her work, she is the fourth most nominated actress ever at the Oscars, and won for her performance in Mrs Miniver.
As well as getting a star on the Hollywood Walk of Fame, Garson has two roads named after her: Greer Garson Road in Uxbridge, England, and in Rancho Mirage in California.
Lilian Baylis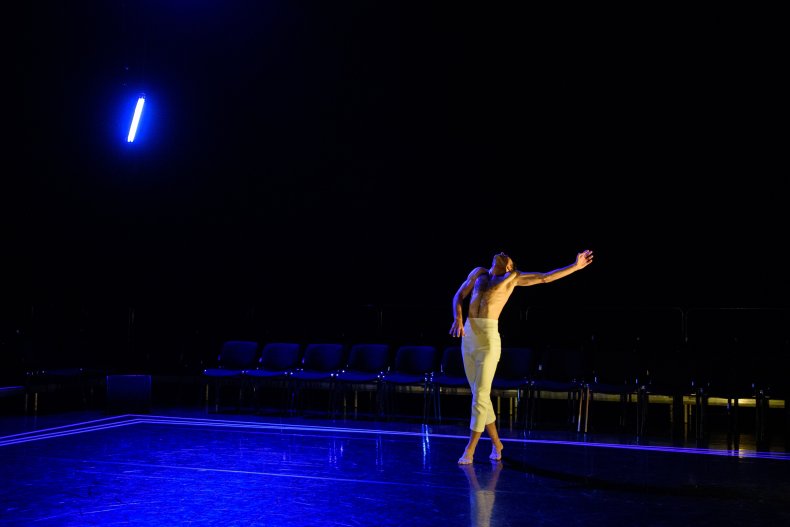 Lilian Baylis can be credited with some of the United Kingdom's most beloved theater institutions, having managed Old Vic and Sadler's Wells theatres in London; running the opera company that became the English National Opera, a theatre company which became the English National Theatre; and a ballet company which became The Royal Ballet.
A road in London's Waterloo is named Baylis Road after Lilian, while the Lilian Baylis Circle at the Old Vic, Baylis Terrace at the National Theatre and the Lilian Baylis Studio at Sadler's Wells are also named in her honour.
Anna Neagle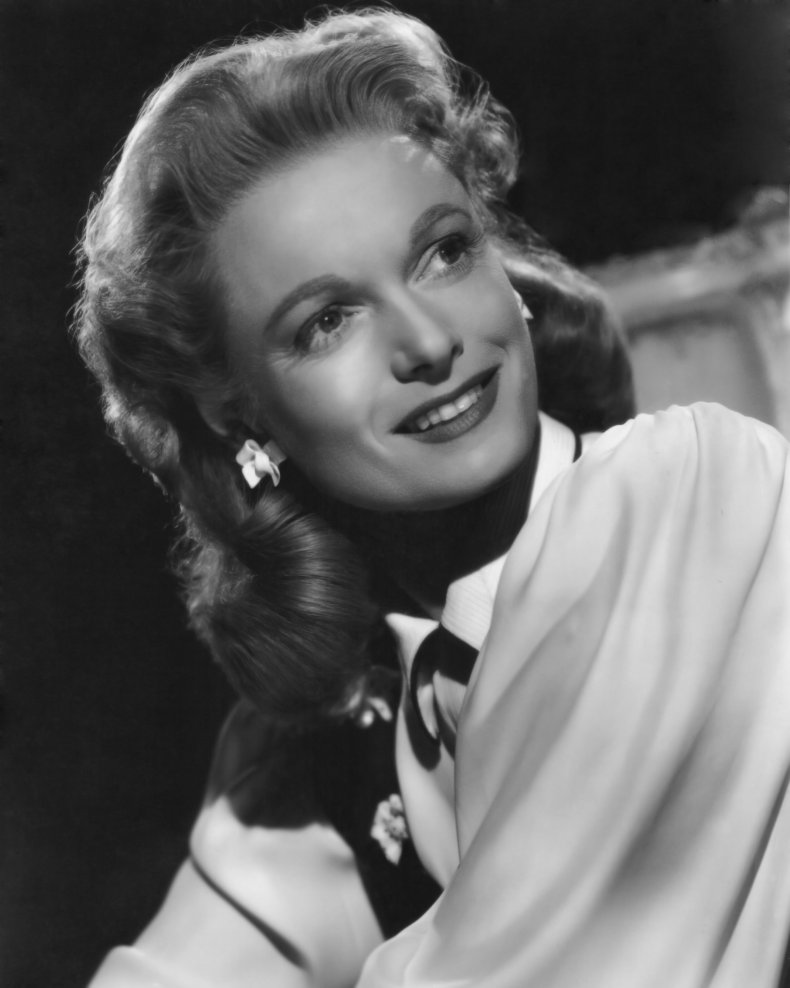 Anna Neagle was a popular English movie star in the 1930s and 1940s, landing the title of Britain's most popular star in 1949 thanks to her work in films like Nell Gwynn, Nurse Edith Cavell and Victoria The Great.
Newham, the London borough she was born in, has honoured her with Anna Neagle Close in Forest Gate.
George Burns and Gracie Allen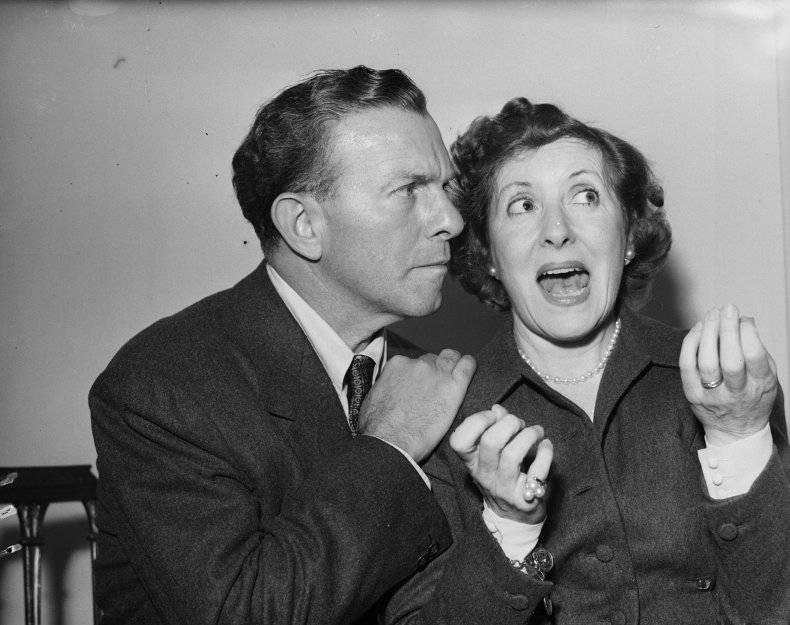 Comedy duo Burns and Allen were made up of real husband and wife duo George and Gracie, who achieved great success with their double act on radio, on television and in film, most famously with their 1950s series The George Burns and Gracie Allen Show.
Honouring their Hollywood status is Burns and Allen Road in Rancho Mirage, California, near Palm Springs.
Danny Kaye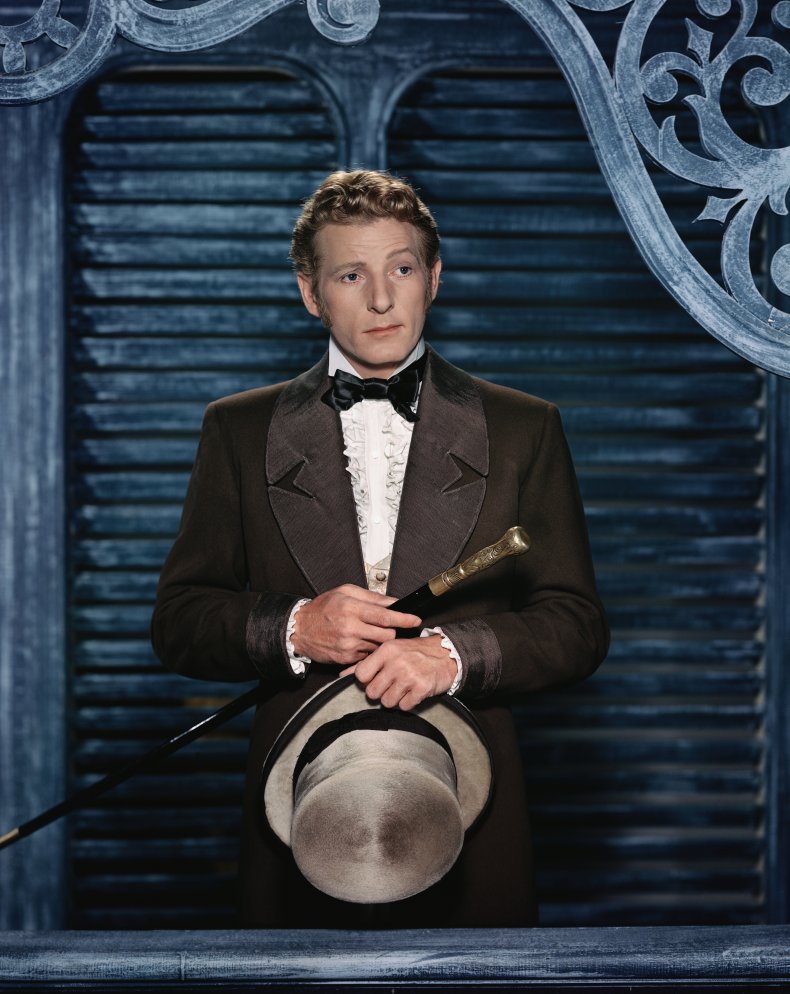 An accomplished singer, actor and dancer, Danny Kaye was beloved for his physical comedy and novelty songs, and starred in films including Wonder Man, The Kid from Brooklyn and The Secret Life of Walter Mitty.
As well as an award named in his honour by UNICEF due to his philanthropy, Rancho Mirage remembers Kaye with Danny Kaye Road.
Graham Kennedy
While he may not be well known in the States, Kennedy was considered the king of Australian television, and had a glittering career in showbiz with shows including In Melbourne Tonight and The Graham Kennedy Show.
Following his death in 2005, a statue of Kennedy was erected in the Docklands in Melbourne, as one of the Australian entertainers of the century.
Kaye Ballard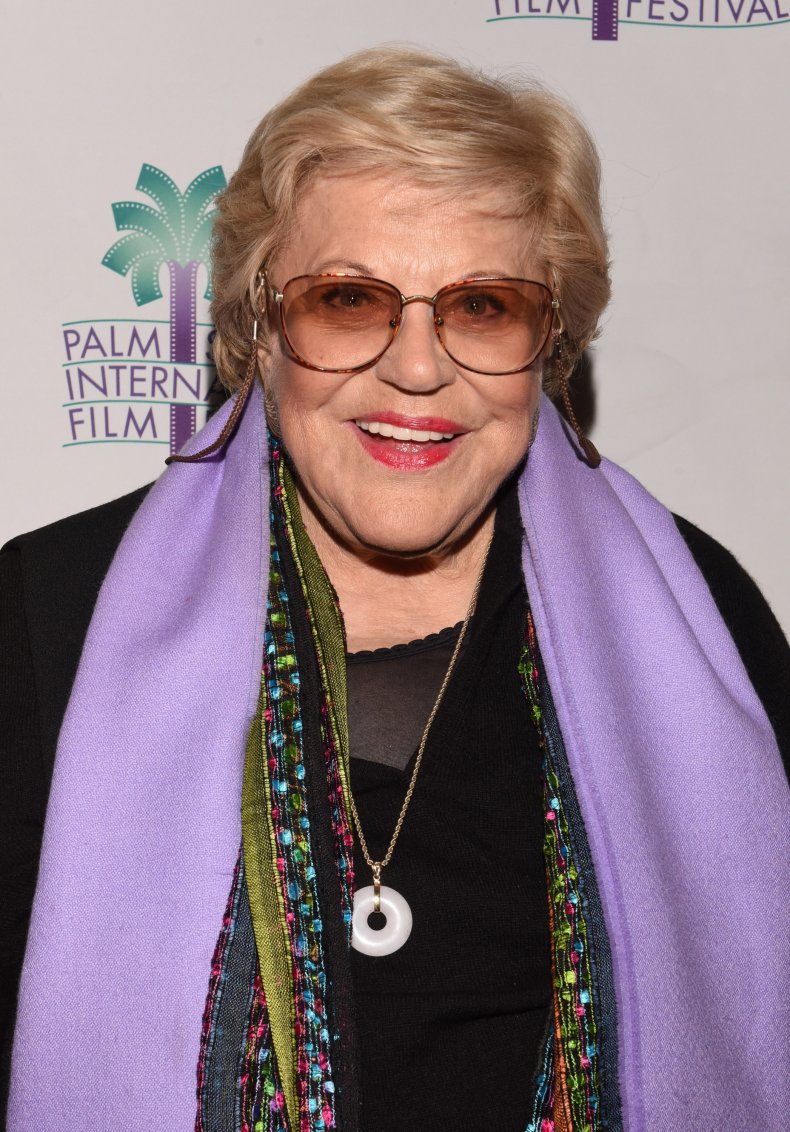 Ballard was a star of stage and screen from the 1940s onwards, with roles in TV shows including The Perry Como Show, Alice and the live telecast of Cinderella opposite Julie Andrews.
Not only did Ballard have a street named after her in Rancho Mirage, called Kaye Ballard Lane, she also lived on it.
The actress, who died in 2019, said of the honour: "I love it. It makes you feel a little bit appreciated. It's as simple as that."
Jacqueline Wilson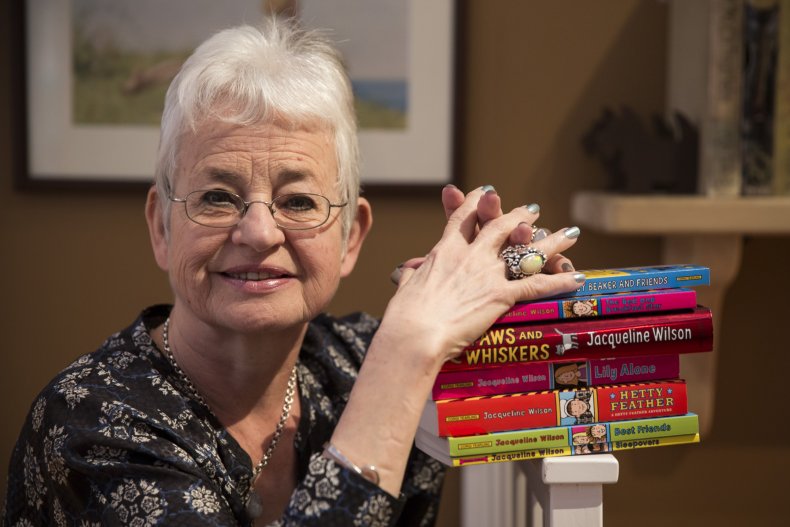 Many a pre-teen girl will know Jacqueline Wilson thanks to her back catalogue of hugely successful books. The English author is behind books including The Story of Tracy Beaker, The Illustrated Mum and the Girls In Love trilogy.
Wilson lives in Kingston upon Thames in Greater London, and Kingston University honoured their local star by naming a lecture hall at their Penrhyn Road campus after her.
John McCormack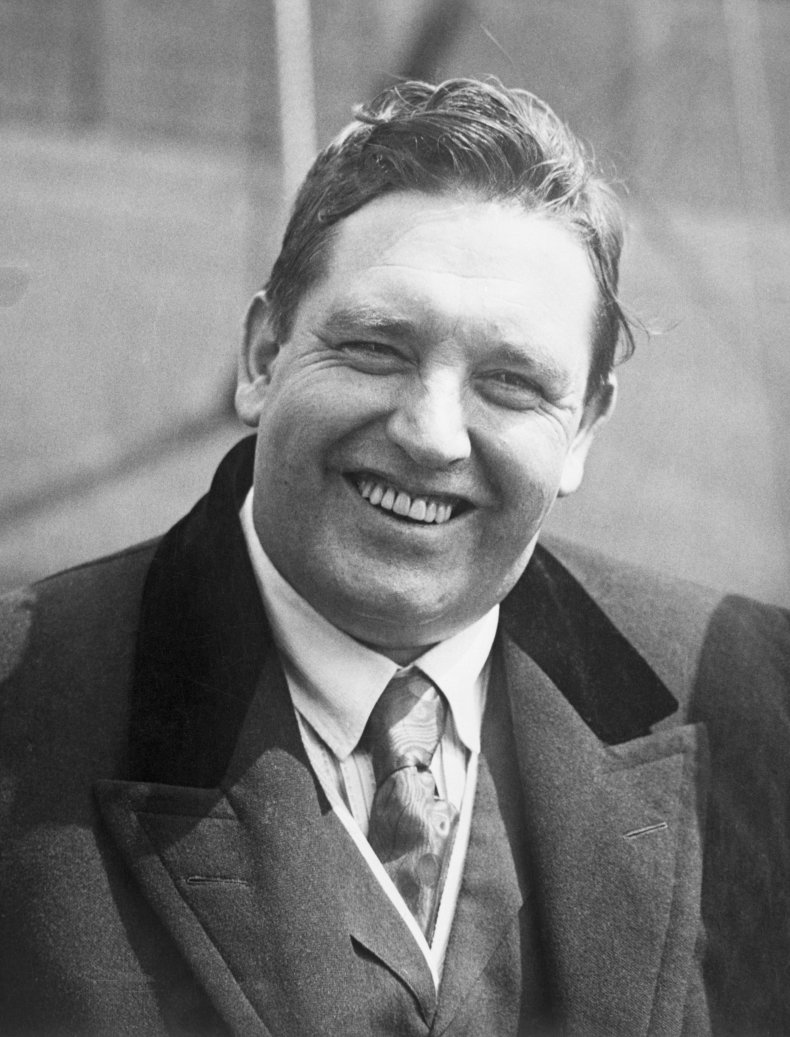 Irish tenor John McCormack travelled around the world in the early 1900s and became celebrated for his charisma and diction.
He is best known for his recording of the World War I favourite "It's A Long Way To Tipperary", in 1914.
A road in Walkinstown, Dublin, is named after him - John McCormack Road.
Alan Shearer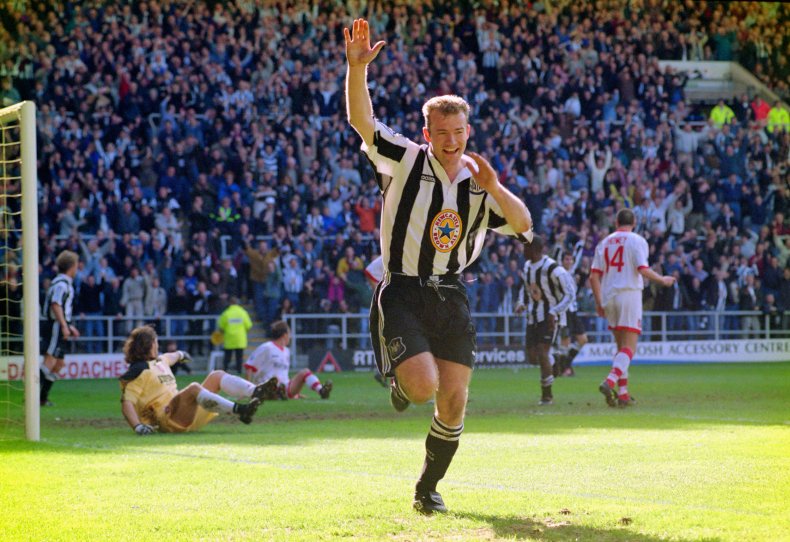 He's a footballing hero in England, but Alan Shearer isn't a household name in the States—unless you were a keen follower of the Premier League in the 1990s.
The record goal scorer in the league, former Newcastle United and England player Shearer is now a popular pundit.
As well as having a statue of himself outside St James's Park, Newcastle's grounds, Alan Shearer Way in Blackburn is dedicated to the footballer.
Dorothy Savile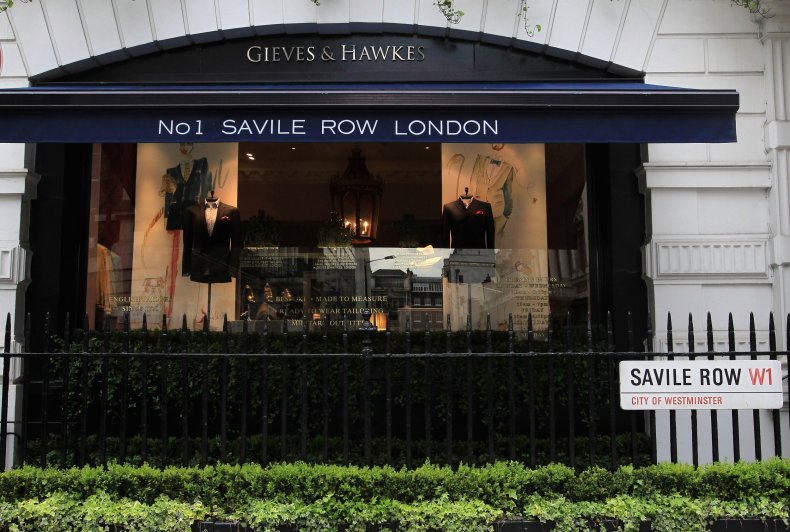 Savile Row in London is world famous thanks to its traditional men's tailor shops, but you may not know who it is named after.
Dorothy Boyle, née Savile, was the wife of Richard Boyle, 3rd Earl of Burlington, but was also a talented artist and caricaturist.
She became known for her rapid portraits and worked with the famed architect William Kent.
After the Burlington Estate drew up plans for a new street of townhouses, Savile Row was named in her honour.
Jenny Lind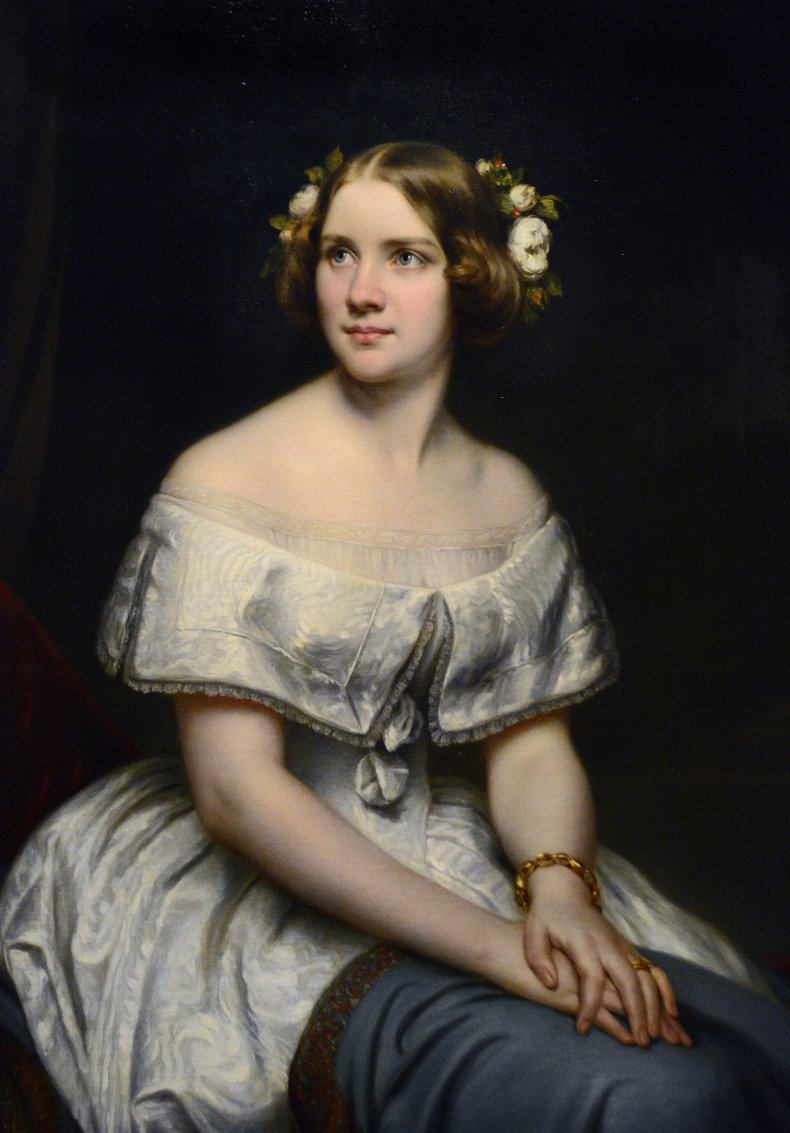 Referred to as the Swedish Nightingale, Jenny Lind toured Europe in the 19th century before hitting the big time when PT Barnum invited her to perform in the United States.
The 93 performances Lind held for Barnum's company and her subsequent tour were hugely lucrative and successful; however, there are no known recordings of Lind's vocals.
Crediting Lind entertaining the locals of Sutton in 1847, the London borough named Lind Road after the songstress.