'Obvious Child' Tries to Reverse the Trend of Risky Abortions in Film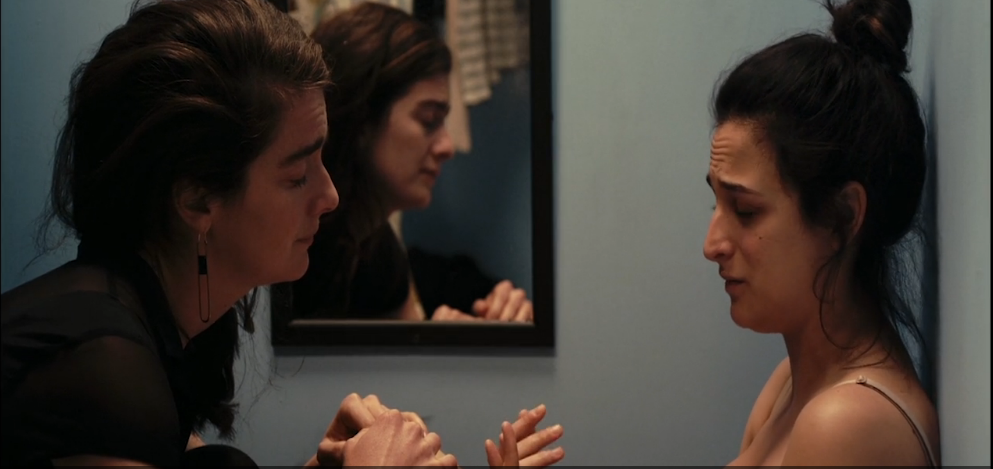 In the United States, abortion is common and safe: One in three women will have an abortion in their lifetime, and the odds of complications from the procedure are less than 1 percent.
But on television and in the movies, abortion is a risky proposition. In the past decade, 9 percent of fictional women who got abortions died from the procedure, according to a recent study of television and film from the University of California, San Francisco.
"The percentages are off," Dawn Laguens, executive vice president at Planned Parenthood, told Newsweek. "People conveniently will miscarry to avoid the actual decision-making, they get murdered, they create mayhem, they commit suicide, they die from complications—all of which is misrepresented from the facts."
Which is why Planned Parenthood and abortion rights advocates are so excited about Obvious Child, an independent romantic comedy about a young woman who becomes pregnant and then has an incident-free, guilt-free abortion. Written and directed by filmmaker Gillian Robespierre and starring actress and comedian Jenny Slate, the film hits theaters in Los Angeles and New York Friday.
Unlike recent rom-coms like Juno or Knocked Up, in which the main character either considers abortion briefly or not at all, Obvious Child stands out by representing abortion as the obvious choice for the main character, Donna Stern, a struggling 20-something comedienne living in New York City. Her friends and family support her, the clinic is clean and the procedure is safe. And Donna is not alone; her best friend in the film received an abortion in high school, her mother had one in college, obtained illegally before the Roe v. Wade legalized abortion in 1973.
"The last time abortion was handled so straightforwardly in the movies was in 1982's Fast Times at Ridgemont High, and director Amy Heckerling has said she doesn't think she'd be able to get away with that today," The Nation's Michelle Goldberg noted in her review of the film.
Always a hot-button issue, political battles over abortion have ramped up in recent years. A burst of activity on the state level have shuttered clinics across the country and reduced access to abortion care. Abortion advocates see the political landscape as connected to Hollywood's portrayals of abortion and women's reproductive choices.
"It's very disturbing to Planned Parenthood as a health care provider because we know that media and culture is very influential," Laguens said of the portrayal of abortion on screen. "There have been studies done that in fact show, depending on how abortion or any other medical procedure is shown on television can have a great impact on what people can believe about it, about the safety of it, the acceptability of it."
Hollywood's portrayal of abortion "allows the opponents of safe, legal abortion to lean into, again, cultural misrepresentations" about the procedure, she said.
In making Obvious Child, Robespierre and her team set out to make the abortion experience as realistic as possible. She reached out to Planned Parenthood, which became a consultant on the script to make sure dialogue with the abortion provider in the film was realistic. The two clinic scenes in the film were shot at a Planned Parenthood in New York.
"We wanted to make sure it was an authentic experience for movie-goers and we wanted to make sure all the lines were correct in the health center," Robespierre said during a Q&A after a recent viewing of the film in Washington, D.C.
The film is bound to receive pushback in the coming weeks, some of which may be directed at the way the film, a comedy, uses humor. While some scenes in the film show heartfelt discussions about getting an abortion, a few jokes make their way in as well, including a line in which Donna jokes about having an appointment to kill the fetus.
At the Q&A in Washington, Robespierre defended the film's treatment of the contentious issue. "I don't think we're being glib about the decision or actual procedure," said Robespierre. "[Donna's] just a funny person, and she's just going to comment on anything in her life with a little slice of humor."
The filmmakers have thus far screened the film for friendly audiences, but they are prepared for the negative attention that might now come their way.
"We're ready for that conversation to be ignited," producer Elisabeth Holm said during the Q&A.