Alexandria Ocasio-Cortez 'Changed the Entire Debate on Tax' in a 'Matter of Days' Using Social Media, Chief of Staff Points Out
Democratic Congresswoman Alexandria Ocasio-Cortez's Chief of Staff Saikat Chakrabarti has praised his boss's use of social media and communication, pointing out that she "changed the entire debate on tax in this country in a matter of days."
"She's good at communicating and she's good at taking a message and actually educating people and getting people to realize how these very complex policies work," Saikat told CNN's Reliable Sources on Sunday.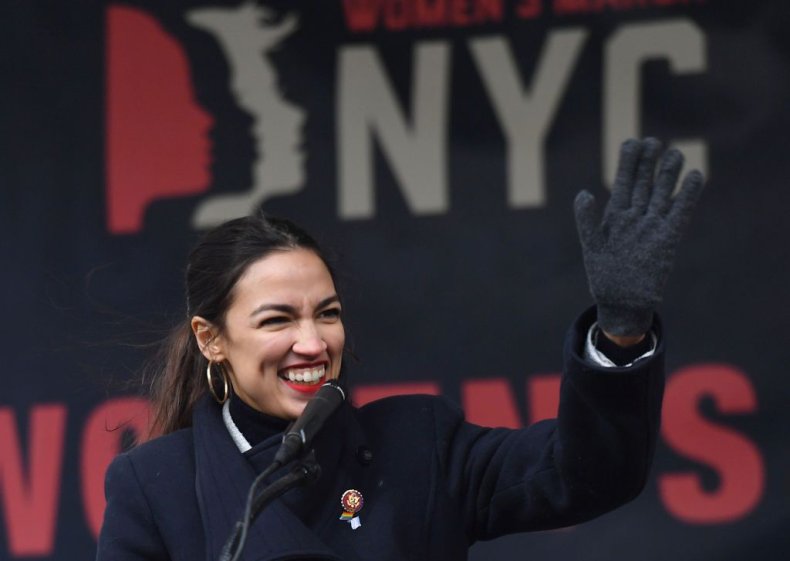 The progressive 29-year-old representative from New York, who refers to herself as a Democratic Socialist, has pushed for a significant increase on income tax for the wealthiest Americans. Under her proposal, American taxpayers would be taxed at 70 percent on every dollar they make beyond $10 million in any given year. Ocasio-Cortez, her supporters and economic experts have pointed out that the idea is actually conservative compared to policies that were widely supported by Republicans and Democrats in the 1950s and 1960s, when top earners were taxed at more than 90 percent.
In fact, between 1932 and 1986 the top tax rate fluctuated between 50 and 92 percent. During a significant portion of that time, the U.S. saw immense economic growth and income inequality shrank.
The higher taxes on the wealthy "created a booming economy, with greater income equality, a strong social safety net and enough money to invest in economic engines such as the GI Bill and the national highway system," author and analyst Steve Almond explained in a recent op-ed published by Boston's NPR affiliate WBUR.
Other Democrats have also put forward their own ambitious proposals for taxing the wealthy following Ocasio-Cortez. Massachusetts Senator Elizabeth Warren, who has launched a 2020 presidential bid, has called for a wealth tax of 2 percent on networth between $50 million and $1 billion. The amount would increase to 3 percent on networth above $1 billion. Only 75,000 Americans would be impacted by the proposal according to estimates, or about 0.02 percent of the population.
"I want these billionaires to stop being freeloaders," Warren said on CNBC's Mad Money on Thursday. "I want them to pick up their fair share. That's how we make a system that works not just for the rich and the powerful but works for all of us."
Independent Senator Bernie Sanders, who is widely expected to again run for president in 2020, also put forward an even more ambitious wealth tax proposal last week. His policy would impose a top rate of 77 percent on estates worth more than $1 billion.
According to a January poll by The Hill and HarrisX, most Americans would support a tax increase on the wealthy. The survey found that 59 percent of voters support raising the top income tax rate to 70 percent, as Ocasio-Cortez has proposed. When splitting the polling data along party lines, 45 percent of Republicans supported the idea, while 60 percent of Independents and 71 percent of Democrats backed the proposal.