'You Spelled "Racist" Wrong': Ocasio-Cortez Slams Reporting of GOP Steve King's Remarks as 'Racially Tinged'
Democratic Socialist New York Representative Alexandria Ocasio Cortez criticized a reporter for not describing Republican Congressman Steve King as "racist."
In a tweet Friday, David M. Drucker, a senior political correspondent for DC Examiner, tweeted that Republican Congressman Steve King of Iowa and House minority whip Steve Scalise had spoken, following remarks in which King defended white nationalism.
King "'initiated' a convo today w/ @SteveScalise to inform them he would speak on floor to address his racially-tinged remarks," tweeted Drucker, who says on his profile he is also a CNN political analyst and Vanity Fair contributor.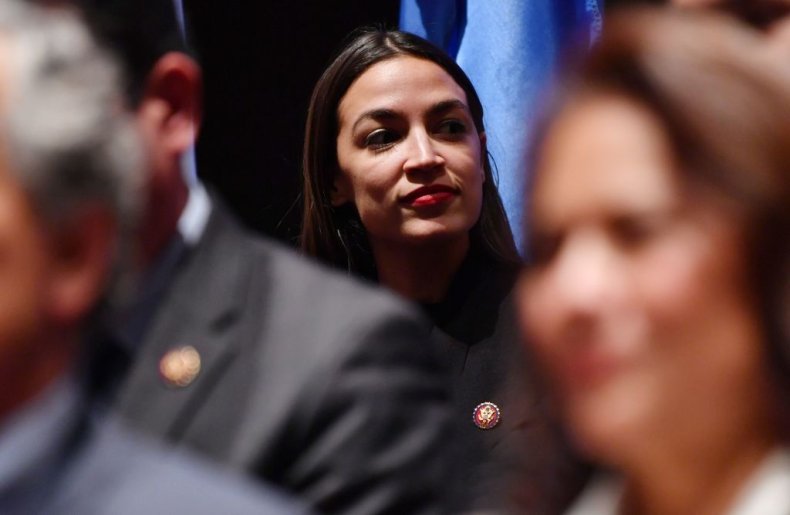 Hundreds of Twitter users criticised the reporter for the use of the phrase "racially tinged," saying he should have used the word "racist" instead.
Among them was Ocasio Cortez.
"You spelled "racist" wrong," she tweeted in response to Drucker.
"At this point those who use the terms "racially tinged" or "racially charged" to describe white supremacy should be prepared to explain why they chose to employ those terms instead of "racist"/"racism." If the answer is their own discomfort, they're protecting the wrong people," she continued.
Drucker thanked Ocasio Cortez for her comment, responding,"appreciate the edit."
"Thank you for being open. It's time we call it what it is," she replied.
In a follow up report for the Examiner on comments by King to reporters in congress after addressing the House, Drucker wrote that King didn't expect "blowback" for the remarks.
"King has been in hot water before for using racially charged rhetoric. But this latest episode smacked of outright racism and generated a rare rebuke from House GOP leaders," he wrote.
Drucker did not immediately respond to a request for comment.
In his comments to the New York Times earlier in the week, King had questioned why the terms "white nationalist, white supremacist and western civilization" became "offensive."
The comments drew bipartisan condemnation, including from House Minority Leader Kevin McCarthy, and in a statement Friday King distanced himself from his earlier remarks, claiming that he is "an advocate for Western Civilization values" and describing white supremacism as "evil."
Ocasio Cortez on Thursday criticised conservative media after the Daily Caller published a photograph which it was falsely claimed showed her in the bath.
She also accused UK newspaper the Daily Mail sending a reporter "to my boyfriend's relative's homes" offering them cash for "stories."
"Women in leadership face more scrutiny. Period," she tweeted.