Ocasio-Cortez Fires Back at Piers Morgan For Defending Ivanka Trump, Mocking Her Former Bartending Job
British television personality Piers Morgan on Sunday defended first daughter Ivanka Trump after Rep. Alexandria Ocasio-Cortez (D-N.Y.) criticized her for attending the G20 Summit in Osaka, Japan this weekend, which sparked an ongoing Twitter exchange with thousands of social media users weighing in.
Ocasio-Cortez joined thousands of Trump critics online in criticizing Ivanka after the French government released a viral video of the senior White House advisor attempting and failing to insert herself into a conversation among world leaders at the G20 Summit on Saturday.
Commenting on the video — which showed Ivanka being shunned while trying to join a conversation between Canadian Prime Minister Justin Trudeau, French President Emmanuel Macron, British Prime Minister Theresa May, and International Monetary Fund leader Christine Lagarde — Ocasio-Cortez suggested that Ivanka was too unqualified to be at the event and was only present due to nepotism.
"It may be shocking to some, but being someone's daughter actually isn't a career qualification," the first-term Democrat tweeted. "It hurts our diplomatic standing when the President phones it in & the world moves on. The US needs our President working the G20. Bringing a qualified diplomat couldn't hurt either."
In response, Morgan mocked Ocasio-Cortez for being a bartender before she was elected into Congress. "Could be worse... Ivanka could have been a bar-tender 18 months ago," the Good Morning Britain co-host tweeted.
Ocasio-Cortez fired back at Morgan 20-minutes-later, writing: "Actually, that would make government better — not worse. Imagine if more people in power spent years of their lives actually working for a living. We'd probably have healthcare and living wages by now."
Rather than address Ocasio-Cortez's point, Morgan — who won Trump's former show Celebrity Apprentice in 2008 — replied by doubling down on his defense of Ivanka.
"I've known @IvankaTrump for 13 years & seen her at work in many different scenarios.She's one of the smartest people I know, as well as one of the most loyal, diligent & decent," the 54-year-old personality tweeted. "Your desire to belittle her says more about you than her."
Although Ocasio-Cortez has not directly responded to Morgan's latest comment, thousands of her supporters tweeted in the congresswoman's defense at Morgan, making his first name trend on the social networking platform in the United States.
"Love trending in America under only my first name — makes me feel like Oprah," the British host tweeted, before spending hours replying to those who defended Ocasio-Cortez.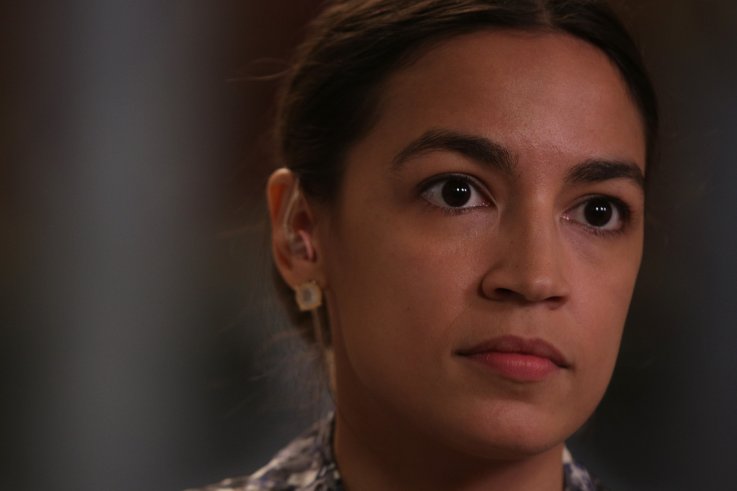 Ocasio-Cortez Fires Back at Piers Morgan For Defending Ivanka Trump, Mocking Her Former Bartending Job | Politics