Poland Lawmaker Invites Alexandria Ocasio-Cortez to Visit and 'Study Concentration Camps for Real', Accuses Her of Cheapening History
A politician in Poland has invited Rep. Alexandria Ocasio-Cortez to visit his country, as debate continues over her comparison of southern border detention centers to concentration camps.
Polish politician Dominik Tarczynski is the vice-president of the European Conservatives in the European Council and is among many to have taken offense at the comment Ocasio-Cortez made on Instagram Live with her followers on Monday.
In describing the conditions faced by migrants seeking asylum, Ocasio-Cortez said that the Trump administration is responsible for "running concentration camps in our southern border and that is exactly what they are."
Then in reference to the renowned phrase that pledges never to allow a repeat of the atrocities of the Holocaust, she added: "'Never again' means something...we need to do something about it.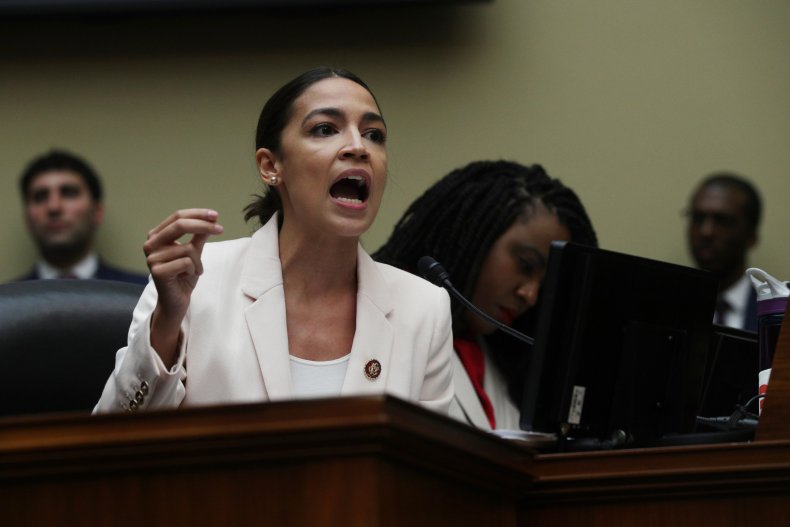 "This is not just about the immigrant communities being held in concentration camps, it's a crisis of if America will remain America in its actual principles and values."
Her comments have been condemned by politicians and some Jewish groups. House GOP leader Kevin McCarthy called for her to apologize.
The Holocaust remembrance center Yad Vashem tweeted that she needed "to learn about concentration camps," and the Jewish Community Relations Council said it was "deeply disturbed" by her language.
On Thursday,Tarczynski tweeted a letter of invitation to Poland so that "she may see that scoring political points with enflamed rhetoric is unacceptable in our contemporary western societies."
Regarding the Holocaust and Poland being the site of Europe's biggest network of Nazi death camps, he wrote in his letter that this has caused "a deep wound that persists on our proud Polish and European history that we must deal with every single day, and that we reaffirm to one another can never be forgotten, and never allowed to happen again."
He continued: "This is why when someone cheapens the history, or uses it for political point-scoring, we become agitated and upset.
"I understand that there are heightened tensions in your politics right now, but I would urge severe caution in attempting to leverage phrases such as 'concentration camp' for political ends. It will lead nowhere good," the letter said.
He offered for her to visit the sites at Auschwitz-Birkenau, Treblinka, Belzec, Sobibor and Majdanek which were among camps where "over three million human souls were extinguished, and millions more detained and affected directly."
Newsweek has contacted Ocasio-Cortez for comment.
She took to Twitter on Wednesday to defend her comments, tweeting: "I will never apologize for calling these camps what they are. If that makes you uncomfortable, fight the camps, not the nomenclature."