Alexandria Ocasio-Cortez Praises Fellow Legislator Pramila Jayapal's Emotional Equality Act Speech: There's 'Power in Your Tears'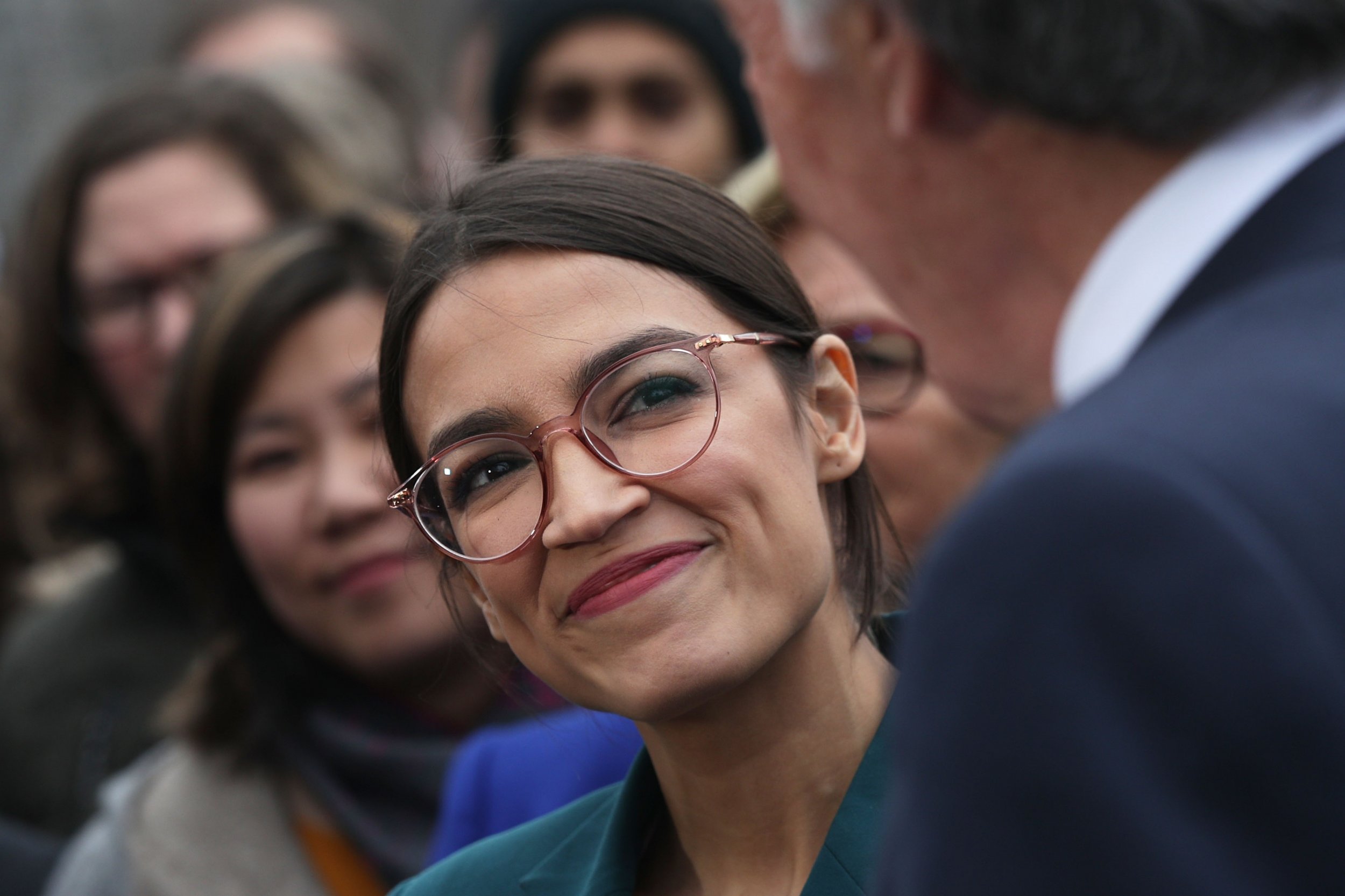 Representative Alexandria Ocasio-Cortez lauded her colleague Representative Pramila Jayapal for showing emotion while sharing a personal story during a House Judiciary Committee hearing on the Equality Act.
Jayapal, a Washington Democrat, was moved to tears as she spoke about her gender nonconforming child during the hearing. The Equality Act would extend civil rights to all LGBT people in America and combat discriminaton against them.
"People often think strength is holding back tears, or that bravery is checking your life at the door for another day," Ocasio-Cortez, a New York Democrat, wrote on Twitter, sharing Jayapal's tweet of a video showing her emotional speech.
"To me, bravery is the courage to be vulnerable in front of the world. &Strength can be finding the power in your tears. @RepJayapal, you were all power today."
During the hearing, Jayapal said it occurred to her that what they were talking about is fear versus love and freedom.
"And I didn't intend to say this today, but—excuse me," Jayapal said, fighting back tears during the committee hearing.
"My beautiful now 22-year-old child told me last year that they are gender non-conforming. And over the last year I have come to understand from a deeply personal mother's perspective—I've always been a civil rights activist. I've always fought for my constituents and communities to have equal rights.
"But from a mother's perspective I came to understand what their newfound freedom—it is the only way I can describe what happened to my beautiful child—what their newfound freedom to wear a dress, to rid themselves of some conformist stereotype of who they are, to be able to express who they are at their real core.
"And since this deeply impactful moment last year, my child, who has always done well in school, but has carried what a mother can only describe as a heavy burden of conflict in their own being, that I could not fully identify or help to express.
"Since this deeply impactful moment last year, my child's embracing of their non-conforming gender identity and all that it has allowed, all that it allows in terms of their creativity, their brilliance, their self-expression.
"The only thought I wake up with every day is, 'My child is free. My child is free to be who they are.' And in that freedom comes a responsibility for us as legislators to protect that freedom to be who they are and to legislate...our behavior towards all people in our society."