Ocasio-Cortez Accuses Republicans of 'Hostage-Taking' With Government Shutdown
Progressive Democratic Congresswoman Alexandria Ocasio Cortez has accused Republican leaders of "hostage-taking" with the ongoing government shutdown, which has seen hundreds of thousands of federal employees either furloughed or forced to work without pay.
Posting to Twitter on Sunday, the self-identified socialist, who represents New York, slammed GOP politicians for refusing to budge on President Donald Trump's demands to build a wall along the southern border between the United State and Mexico. Re-sharing a tweet from House Majority Leader Steny Hoyer, a Democrat who represents Maryland, Ocasio-Cortez cortez said Republicans are targeting "innocent" people with the shutdown.
"If the GOP wants a wall so badly, they can try to propose and pass a bill like anybody else," the congresswoman wrote. "Instead, they are seizing gov operations + innocent people's pay until they get what they want [sic]," she added. "This is called hostage-taking. And no one can compromise or negotiate with that."
In Hoyer's original post, he pointed out that Trump and Senate Majority Leader Mitch McConnell, a Republican representing Kentucky, refused to sign bills passed by Democrats in the House and Republicans in the Senate that would have reopened the government because it did not include funding for a border wall. Experts have consistently pointed out that such a structure, for which Trump is demanding $5 billion, would be ineffective, not to mention exorbitantly costly.
Last month, Trump initiated a partial government shutdown when he refused to sign a bipartisan temporary budget put forward by Congress. About 800,000 federal workers have gone without pay since before Christmas as a result. However, Trump has thus far refused to compromise on his proposed wall, leading to a political stalemate. On Saturday, he shared a meme to Twitter featuring his face and the words: "The wall Is coming."
Newsweek subscription offers >
Speaking on NBC's Meet the Press on Sunday, Hoyer pointed out that his party has already compromised, supporting Republican measures that add about $1.3 billion for border security. He also said Democrats, who control the House, plan to pass legislation this week that would aim to re-open specific federal agencies.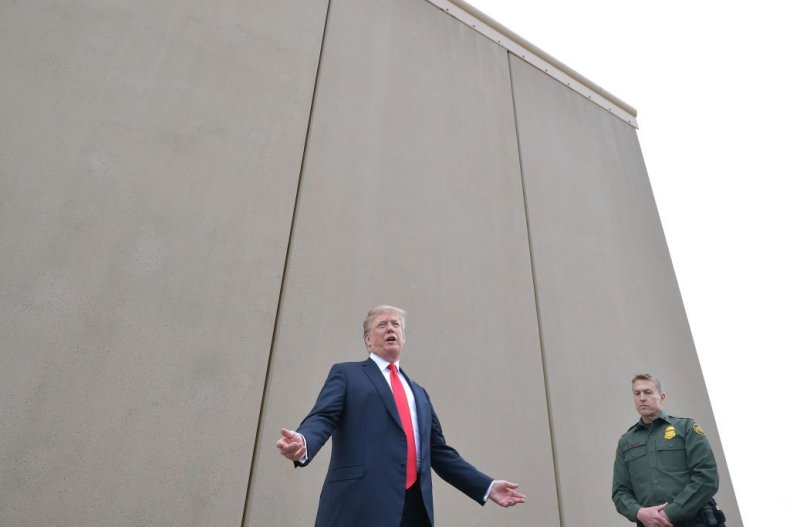 "What we ought to do is open up the government first. And that's what we're going to do," he said. "I would hope that Senator McConnell would take the responsibility as the leader of the co-equal branch of government, the legislative branch, and send this to the president."
Ocasio-Cortez isn't the first Democrat to suggest Trump and Republican leaders are taking hostages. Others have made the same comparison as well.
Democratic Representative Hakeem Jeffries of New York sat down with CNN's New Day program last week, arguing Trump was holding American taxpayers "hostage" with the shutdown. He compared the billions of dollars the president has demanded to construct the wall to a "ransom note."
Ocasio-Cortez Accuses Republicans of 'Hostage-Taking' With Government Shutdown | U.S.