Ocasio-Cortez Slams Conservative Newsmax Host for Sharing Photo of Her Childhood Home: 'My Mom Scrubbed Toilets'
Democratic congressional nominee Alexandria Ocasio-Cortez hit back at Newsmax TV host John Cardillo yesterday after he published a photograph of her childhood home in a bid to discredit her Bronx upbringing.
On Sunday, Cardillo, host of Newsmax's America Talks Live, posted to Twitter a photo of a blue house that he claimed to be Ocasio-Cortez's childhood home. "This is the Yorktown Heights (very nice area) home @Ocasio2018 grew up in before going off to Ivy League Brown University," Cardillo wrote alongside the image. "A far cry from the Bronx hood upbringing she's selling."
Later that afternoon, Ocasio-Cortez responded to the tweet, saying the house was in a town for working people and that she did not attend an Ivy League university.
"I didn't go to Brown or the Ivy League. I went to BU. Try Google," she wrote. "It is nice. Growing up, it was a good town for working people. My mom scrubbed toilets so I could live here & I grew up seeing how the ZIP code one is born in determines much of their opportunity."
In another comment, Ocasio-Cortez accused Cardillo of attempting to strip her of her family, story, home and identity. "Your attempt to strip me of my family, my story, my home, and my identity is exemplary of how scared you are of the power of all four of those things," she wrote.
Shortly after, Cardillo responded to Ocasio-Cortez's comments, acknowledging that he had made a mistake when he said she attended Brown. However, he said he stood by his remark that she is not a "girl from the Bronx."
After the exchange, Cardillo invited Ocasio-Cortez to appear on his show. "I'd love to have @Ocasio2018 as a guest on my show and debate her. Respectful debate. No cutting her off. I'm genuinely curious," he wrote on Twitter. "Alexandria, will you accept?"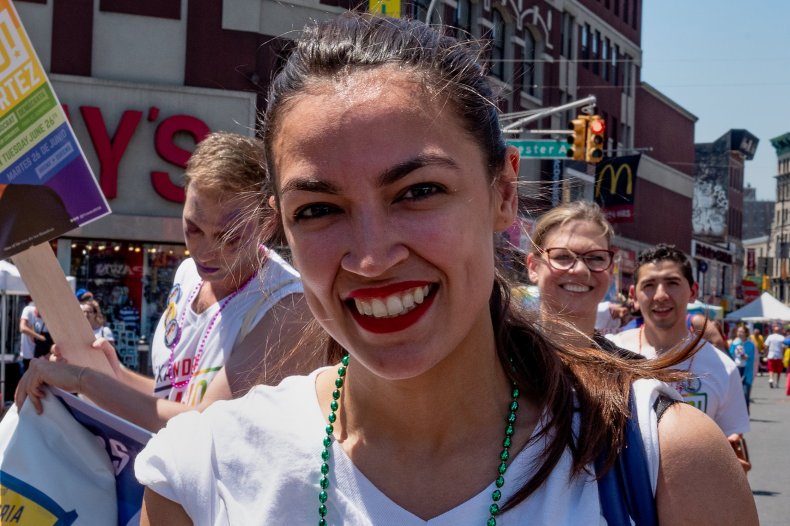 According to her website, Ocasio-Cortez was "born in the Bronx to two working-class parents" and attended public school in Yorktown before going on to study economics and international relations at Boston University.
"Much of her life was defined by the 40-minute commute between school and her family in the Bronx. It was clear to her, even then, that the ZIP code a child was born in determined much of their destiny," the website read. "The 40 minute drive represented a vastly different quality of available schooling, economic opportunity, and health outcomes."
Last week, Ocasio-Cortez won the Democratic primary in New York's 14th Congressional District, beating incumbent Joe Crowley. She is also a member of the Democratic Socialists of America.
Ocasio-Cortez and Cardillo did not immediately respond to requests for comment.