Representative Alexandria Ocasio-Cortez has blamed her Republican critics for conspiracy theories on social media.
The Democrat was responding to rumors about her claiming she is secretly wealthy and mocking her working class background.
One Facebook user called Donn Johnson alleged that she had two checking accounts closed, had a credit score of only 430 and had been subject to two sheriff evictions.
The website Snopes.com debunked the claims which were spread around Facebook and Twitter "as if it were based on some sort of credible reporting."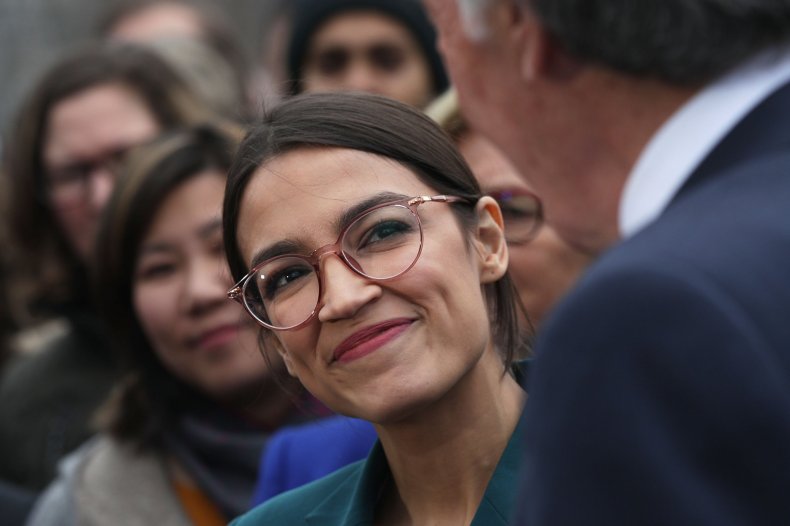 Snopes pointed to a "lack of evidence" and concluded that it "found nothing indicating financial irresponsibility in Ocasio-Cortez's background."
On Saturday, Ocasio-Cortez tweeted: "This stuff is really sad. The GOP is so intellectually bankrupt that they no longer engage to debate issues in good faith, but instead seek to lie, distort, name-call, target, & destroy people/communities w any means possible."
"It's a virus and a race to the bottom," she added.
She said that claims she had been evicted were "especially bad" because she had to live alone in her family's apartment after the death of her father.
"It's pretty wild that the GOP can't decide whether they're going to run with the conspiracy theory that I'm secretly rich, or the exaggeration & mockery of my family's struggle after my dad died during the financial crisis.
"Instead, they decide to defy logic and run with both," she said.
Since she shot to fame on the left after she beat Rep. Joe Crowley, in the New York Democratic primary last June, she has been the subject of trolling by critics on social media.
She uses Twitter to take on critics of her "socialist" policies.
In a widely shared video this week, she used her new seat on the House Oversight Committee to ask a panel of ethics experts what she could get away with in terms of campaign financing.
In what she called a "lightning round game," she elicited how she could be paid by lobbyists and shape laws for their benefit.
Meanwhile on Saturday, the Democratic presidential hopeful Pete Buttigieg has hailed Ocasio-Cortez's arrival on the national stage as a "really important moment" and that it is a sign of "generational change."