After the U.S. Supreme Court lifted an injunction against a ruling that would allow stricter limits to be levied against immigrants who are deemed likely to become dependent on government social programs on Monday, Democrats took to Twitter to protest what New York Representative Alexandria Ocasio-Cortez referred to as a "wealth test."
Known as the public charge rule, the ruling allows the Trump administration to deny citizenship to immigrants who may need to rely on such programs as SNAP [the Supplemental Nutrition Assistance Program, commonly known as food stamps], Medicaid and federal housing assistance. The U.S. Supreme Court lifted the injunction by a vote of 5-4.
"This is shameful," Ocasio-Cortez tweeted. "America shouldn't have a wealth test for admission. It's a place where millions of people are descendants of immigrants who came w nothing & made a life. The American Dream isn't a private club with a cover charge - it's the possibility of remaking your future."
"This is happening on #HolocaustRemembranceDay; public charge rules were used to exclude tens of thousands of German Jews who were trying to flee Nazi oppression," tweeted California Representative Eric Swalwell. "#NeverAgain isn't just a hashtag, folks - it's a commitment."
"Public charge is racist. Public charge is discriminatory. Public charge is anti-poor people. This administration's immigration policies will be remembered for what they are: inhumane & hateful," tweeted Wisconsin Democratic representative Mark Pocan.
"Under the 'public charge' rule, this corrupt Administration will cheat children out of health and nutrition benefits to administer a sickening wealth test to their parents," tweeted Democratic Maryland representative Jamie Raskin. "Stop trashing American values."
Massachusetts Congresswoman Ayanna Pressley tweeted, "This Administration's cruel #PublicCharge rule is rooted in racism. It blatantly works to compromise the health, safety & well-being of American communities across the country. We must actualize our values & fight to #ProtectFamilies #NoToPublicCharge"
In a statement released Monday, California Governor Gavin Newsom said "The effects of today's Supreme Court decision on the 'public charge' rule will be devastating. Because of the 'public charge' rule, families are already going hungry and people are avoiding needed medical care."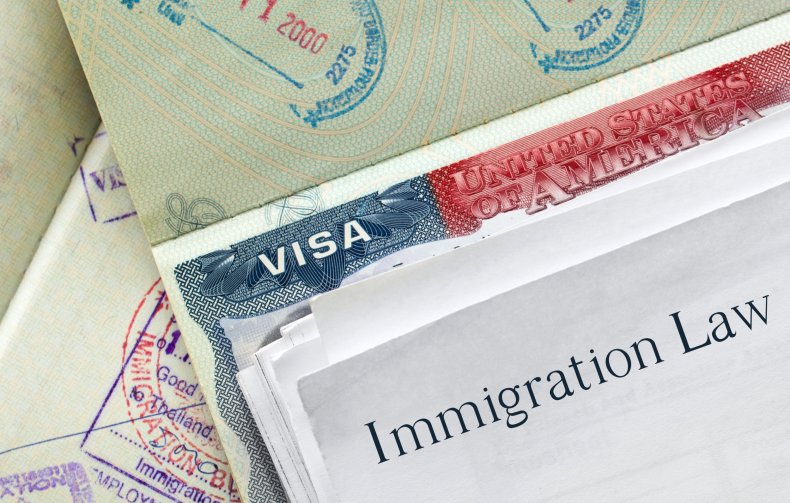 Hunger Free America, a nationwide advocacy organization said in a Monday statement obtained by Newsweek that relief groups would not be able to properly help those people negatively affected by the public charge rule.
"President Trump's administration has implied that non-profit groups, such as Hunger Free America, will be able to pick up the slack," wrote Hunger Free America CEO Joel Berg. "That's impossible. Many Americans—particularly middle and low-income ones—already donate very generously to fund anti-poverty work, but all the charitable efforts in the nation won't be able to fill the vast gap left by the federal government as a result of this rule."
"We as a nation should be better than this horrid regulation," Berg added.
Acting Homeland Security Deputy Secretary Ken Cuccinelli was quoted Monday by The Hill as saying "Obviously, we're happy to see the Supreme Court step in the way they did here."
Newsweek reached out to the White House for comment but did not receive a statement in time for publication.
According to U.S. Citizenship and Immigration Services, a form of public charge has been a deciding factor in the naturalization of immigrants for years.
"For most of the twentieth century, only immigrants who depended primarily on public aid or had experienced long term institutionalization were subject to deportation as public charges," the website reads. "When excluding aliens, the government usually considered their prior use of public aid as one of many factors contributing to the LPC determination."
"Welfare reforms during the 1990s greatly reduced noncitizens' access to federal means-tested public benefits and brought new attention to immigrant's use of public aid," the website continued. "As a result, the INS developed more-detailed guidance concerning how the public charge provisions of immigration law should be interpreted with regard to aliens' use of federal public assistance."