Alexandria Ocasio-Cortez Hits Back at Trump 'Socialism' Swipe, Claiming President is 'Scared'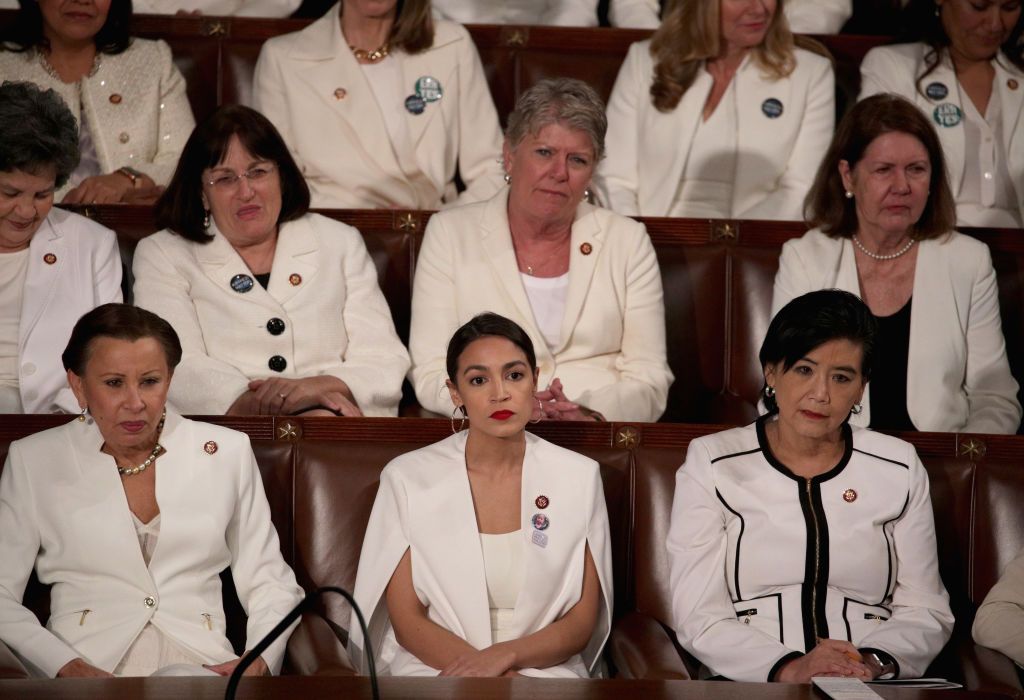 Democratic socialist Representative Alexandria Ocasio-Cortez claimed President Donald Trump is "scared" after he warned in his State of the Union address that socialism must never be permitted to take hold in the United States.
In his third State of the Union speech on Tuesday night, the president said that socialism had resulted in economic catastrophe and social breakdown in Venezuela.
"Here, in the United States, we are alarmed by new calls to adopt socialism in our country. America was founded on liberty and independence—not government coercion, domination, and control," he said. "We are born free, and we will stay free. Tonight, we renew our resolve that America will never be a socialist country."
New York congresswoman Ocasio-Cortez, who has suggested up to 70 percent marginal tax rate on earnings beyond $10 million, said that Trump's claims revealed that he was out of step with public opinion. A recent Hill-HarrisX poll showed the majority of Americans back her proposal.
"I thought it was great. I think he's scared," Ocasio-Cortez told reporters after the address. "He sees that everything is closing in on him and he knows that he's losing the battle of public opinion. Everything is about what he doesn't want. Everything is about the boogeyman," she said, reported the Huffington Post.
In a follow up interview with MSNBC's Address the Nation, Ocasio-Cortez said the president was resorting to "ad hominem" attacks as he lost support on key issues.
"I think that he needs to do it because he feels like—he feels himself losing on the issues," Ocasio-Cortez said. "Every single policy proposal that we have adopted and presented to the American public has been overwhelmingly popular, even some with a majority of Republican voters supporting what we're talking about."
Ocasio-Cortez was elected to congress in November when Democrats seized control of the House, and has rapidly earned a reputation as a progressive firebrand, championing policies such as the Green New Deal, which would see top tax rate increases used to fund federal investment in renewable energy infrastructure.
Vermont Senator Bernie Sanders, who was defeated for the Democratic presidential nomination by Hillary Clinton in 2016, has championed the Medicare for All policies currently being debated by Democratic presidential contenders Kamala Harris, Cory Booker and Elizabeth Warren.
After the speech, Sanders said Trump had failed to mention key challenges such as climate change. "If we are serious about transforming our country, rebuilding the middle class and reinvigorating our democracy: Let us bring our people together to take on and defeat a ruling class whose greed is destroying our nation," he tweeted after Trump's address.