Photos: Occupy Wall Street Returns to Zuccotti Park for 3rd Anniversary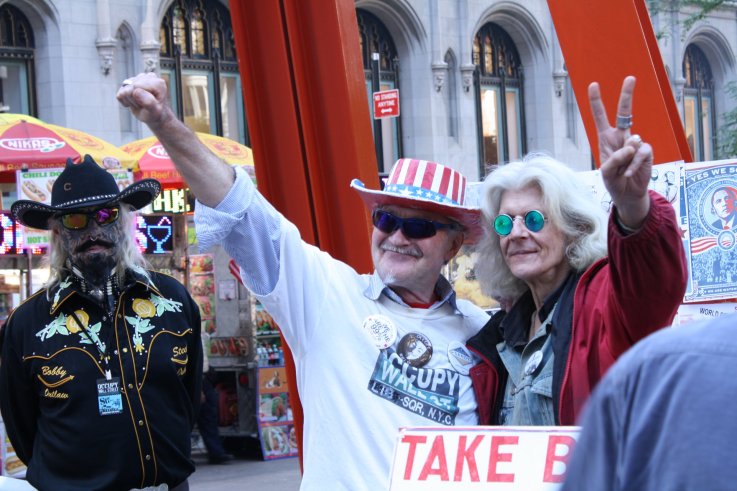 Today, occupiers celebrated the 3rd anniversary of Occupy Wall Street in Zuccotti Park, the site of the original 2011 protest. The event was small compared to past protests. About a dozen committed occupiers took turns speaking to a crowd of about 50.
One man holding a sign reading "Google It!!! 'Jews Control America'" argued with other protesters, one of whom shouted, "Blessed Mary is Jewish! The 12 Apostles are Jewish!" Other occupiers held signs with slogans such as "We are the 99%" and "Take Back Government from Corporations."
Police, including the so-called Hipster Cop, Rick Lee (whose haircut is much improved since the 2nd anniversary of OWS), were on hand. The crowd remained sedate, however, and police had little to do beside look on.