Ocean's 8 Trailer: Watch Jewelry Thieves Sandra Bullock, Sarah Paulson, Rihanna And More Pull Off the Ultimate Heist in New Movie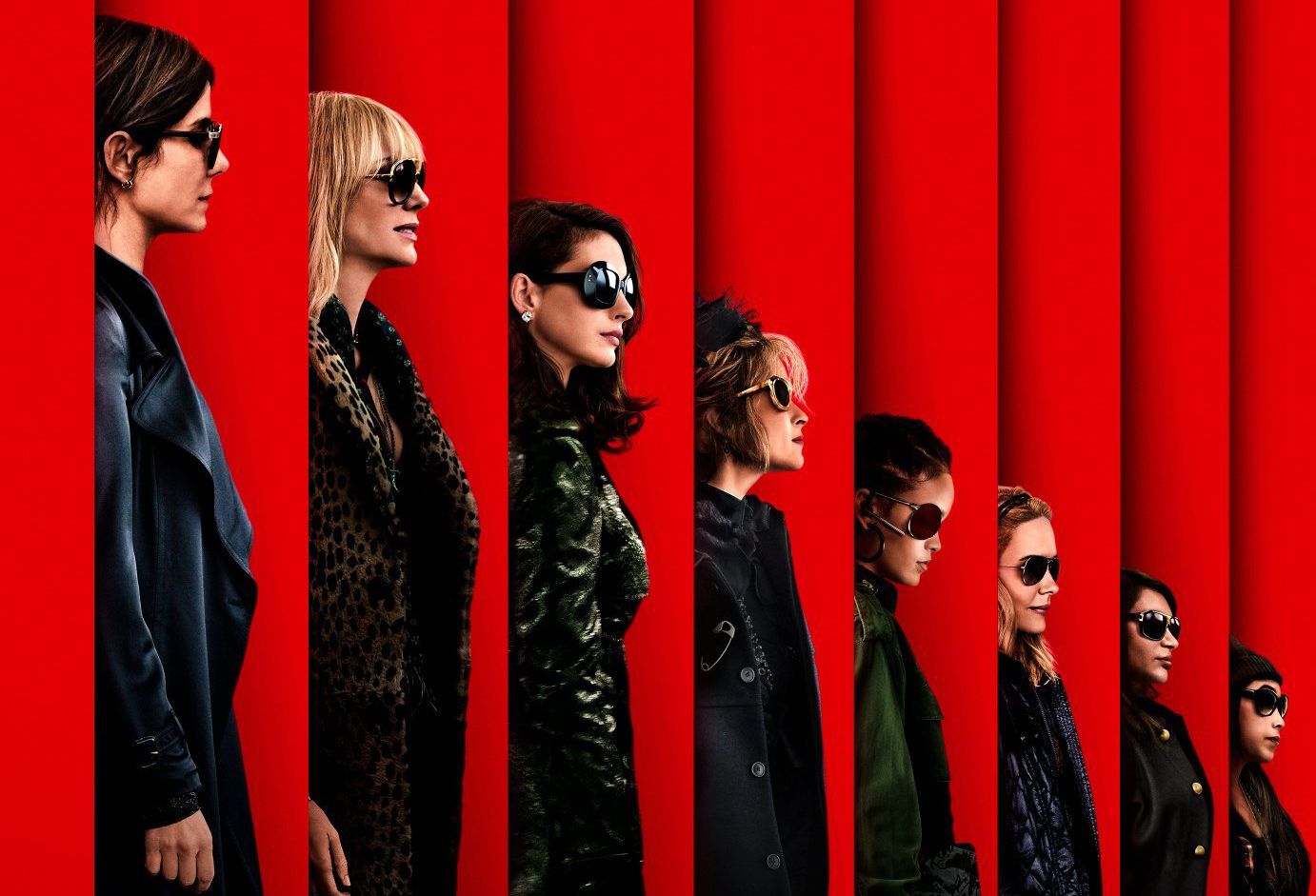 What happens when a few badass women team up to pull off the biggest heist of 2018? Fans will soon find out when Ocean's 8 hits theaters in the new year.
The Ocean's Eleven remake won't debut until June, but the new trailer for the film, released on Tuesday, makes it clear that Debbie Ocean, played by Sandra Bullock, is just as skilled and dedicated a burglar as the franchise's original thief, her estranged brother Danny Ocean (played by George Clooney).
Unlike Danny, who successfully robbed three Las Vegas casinos of $150 million with 10 of his sticky-fingered compadres, Debbie likes diamonds. Aided by six co-conspirators—Lou (Cate Blanchett), Rose (Helena Bonham Carter), Nine Ball (Rihanna), Tammy (Sarah Paulson), Amina (Mindy Kaling) and Constance (Awkwafina)—Debbie attempts to snatch $150 million worth of jewels from the ultra-snooty Daphne Kluger (Anne Hathaway) at New York City's annual Met Gala.
Debbie, like her brother, is an ex-con, and her charismatic and conniving cohorts each possess a particular skill. The plan: To lift the jewels right off Kluger's neck. The motive? Money, of course—though Debbie hands a far more innocent line to her parole officer: "I just want to hold down a job, make some friends and pay my bills."
Oh, yes, and there may be a hint of revenge, too. The trailer teases the death of a major Ocean's character when Debbie is spotted sipping a martini in front of a gravestone with her brother's name. Listed under Danny Ocean is the year of his death, 2018. But if there's anything the previous three Ocean's films have taught us, Danny's disappearing acts are as suspect as his crimes.
Ocean's 8 is directed by Gary Ross, who co-wrote the film with Olivia Milch. Steven Soderbergh, the director for the first three Ocean's movies, produced along with Clooney.