Octavia Spencer Says Madam C.J. Walker Was a 'Shining Example of Black Excellence'
When thinking of self-made women who have crossed over to millionaire or even billionaire status, for most people, a few familiar names typically come to mind: Oprah Winfrey, Sheryl Sandberg, Kim Kardashian and her even richer kid sister Kylie Jenner, Sara Blakely, Anne Dinning, Donna Karen, Vera Wang, Judy Sheindlin, Rihanna or even Danielle Steel.
Before all those names, though, there was the first: Madam C.J. Walker.
Born Sarah Breedlove, the first free woman in her family in 1867, Walker was not only America's first self-made woman millionaire, but she was the country's first black American self-made woman millionaire. Taking up her second husband C.J. Walker's name, Madam, as she was called, launched her own hair care line directed at black women in the late 1800s, and an empire was born.
Despite the massive success Madam achieved during her lifetime—she died in 1919—not much is known about her story aside from her footprint on the black American beauty industry. However, that will soon change when Netflix releases its newest limited series, Self Made: Inspired by the Life of Madam C.J. Walker, on Friday.
To say that Academy Award winner Octavia Spencer shines as Madam would be an understatement. The 47-year-old actor brings a type of tenacity, strength and never-back-down resilience to the role that likely would have been a requirement for any young black woman of that era trying to accomplish as much as Madam. All the cards were stacked against black women—all women really—in the 1800s. Yet Madam trusted in herself and her mission enough to break down every barrier that stood in her way. And that self-assurance and determination radiate in Spencer's portrayal of her. It's almost as though it was a role Spencer was born to play.
"I forgot that we shared a date in common, May 25. I was born 50 years after she died on that day," Spencer, who also serves as an executive producer of the series, told Newsweek. "I felt like it was a harbinger that we shared that date in common—as if we were connected through time in a way."
Learn more about Spencer's role in Netflix's new limited series and check out her full interview with Newsweek below. Self Made: Inspired by the Life of Madam C.J. Walker releases on Netflix on Friday at 3 a.m. ET.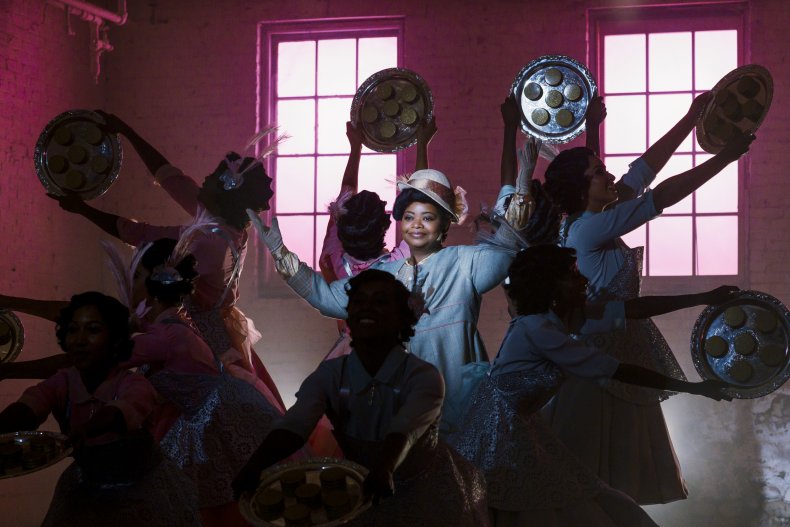 How did you get involved with the series?
Mark and Christine Holder of Wonder Street Entertainment approached me to be apart of the project, but I've always known Madam C.J.'s story. She was actually a standard bearer in my home. My mom used her to inspire me and my sisters and my brother to have limitless dreams. The fact that we also were born into humble beginnings, and Madam was born from humble beginnings and was able to achieve what she did—persevere through insurmountable odds at a time when women didn't have the right vote or her own their own property, and she became the first self-made female millionaire of any ethnicity in this country—I wanted to be a part of telling her story. And I wanted to make sure that we had and we entrusted her story with black and female storytellers.
Was there something about Madam that you were shocked to learn?
There were so many things that I learned about her, like her philanthropy, how much she contributed to the black cause, to black culture, to entrepreneurship for black women and efforts to create wealth for black women. She was a fascinating figure, and the fact that we're just now telling her story in this medium it's bittersweet.
Why is now the right time to tell this story?
You see, we are at an inflection point as women in this country finding our voice in political power. Our black girls need to know that they're beautiful, and they need to know what they can achieve. We look to the past and we see this woman who was born the first free person in her family, and—without being able to own any property, without having the right to vote—she amassed a fortune and was willing to bring a lot of other people along with her. It's important that we nurture each other. It's important that young girls know what they can achieve. If [Madam] could do that then—with no resources and the little resources that we have now—all of our young girls should feel empowered about what they can do now.
Is there some aspect of her story that men can learn from?
I don't understand why it's emasculating for some men to be with strong women. But I'm a firm believer in love and relationships being a partnership. One person is not more elevated than the other. You're equals, and you should see each other through equal's eyes. If you do that, there's nothing you can't achieve as a couple. I'm not sure men want to hear that, but women need to know that. Don't settle. Know your worth. You're worth all that you can put into yourself. I think the only way that you can fully love someone else is to truly embrace yourself.
How was your experience working with the cast?
I love Blair [Underwood, who plays C.J. Walker]. When I heard they were reaching out to him to play the role I called him and begged him to do it. He was excited. We started shooting like two weeks after he got the role, so he had prep time. Since we had a history working together it was easy for us to play the role of husband and wife. I admire him so much. I think he's a wonderful talent. We have Garrett Morris, who is a brilliant actor getting to do something we haven't seen him do. Tiffany Haddish, Carmen Ejogo, Kevin Carroll, Bill Bellamy. We were blessed with an embarrassment of riches in talent.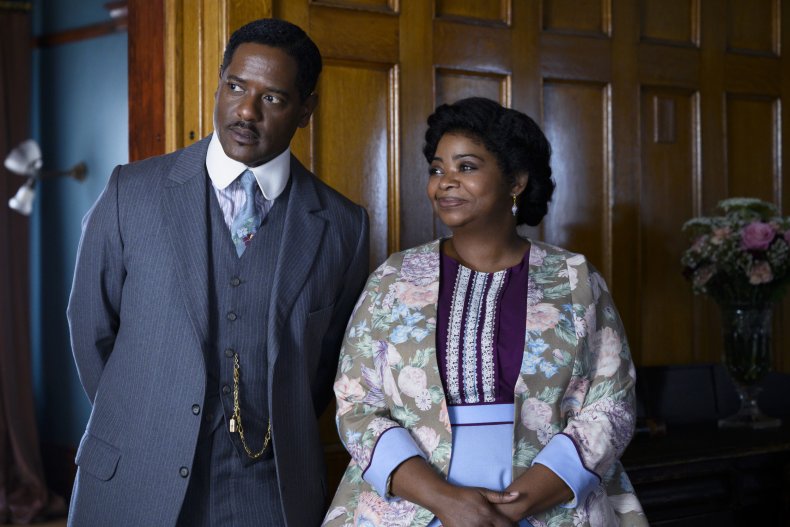 Speaking of Tiffany Haddish, she played Madam's daughter Lelia, and the conflict between them was noticeable from the start. It was frustrating watching Madam constantly ignoring the goals and ideas Lelia had for her own life.
I'm not a parent so I really can't truly know what the mother-daughter experience is, but I am a daughter. I didn't get to know my mom because she died when I was 17. There's a mother role, and there's a role when you become a woman that you learn from your relationship with your mom. I think Madame projected a lot onto her daughter. She wanted [Lelia] to live the way she wanted her to live. I think as parents we have to understand that your kids are individuals and that individuality is what makes them special. You have to allow them to strike out on their own dreams and their own goals and be who they want to be, and you have to love them for that individualism.
Why was it important for to have a role in front of and behind the camera on this project?
It's important for me to be a producer because, as a producer, I have a say in the type of stories I get to tell. As a producer, I also get to create opportunities for other voices to be heard, voices like mine. That's really the determining factor of why I do what I love to do. I love to act, but it's important that I produce.
What do you think about the influx of young people creating their own art and telling the stories of their people and cultures?
I think that's important. What Madam demonstrates is that you don't have to wait for opportunity to knock. You don't have to wait for someone to give you a job. Create your own path when no one is offering you a job. I love that young people are being bold in their choices because there are so many platforms for them to tell their stories. There are so many ways for you to relay those stories to the masses, and it's imperative that we continue to do that. I know that's one of the reasons why I must produce so that I can allow young voices to be heard and nurture those voices.
If there's one thing that viewers should take away from Self-Made, what should it be?
That Madam existed. That she was the shining example of black excellence, and that we can learn from her tenacity and bring that to our young black boys and girls. Young boys need to know that there are strong women out there. A lot of them were raised by strong women, and they need to understand how to love strong women. Young girls need to know that they can achieve anything they set their minds to. They aren't completed by having a man—they are valued in and of themselves. It's wonderful when they tap into their all power and understand their own beauty and love themselves. Like I said before, the only way that you can truly love someone else is if you embrace and love yourself fully. And I want our young black girls to love themselves fully.