What Is OctFest? Music and Hops Festival Rolls Around Right in Time For National Beer Lover's Day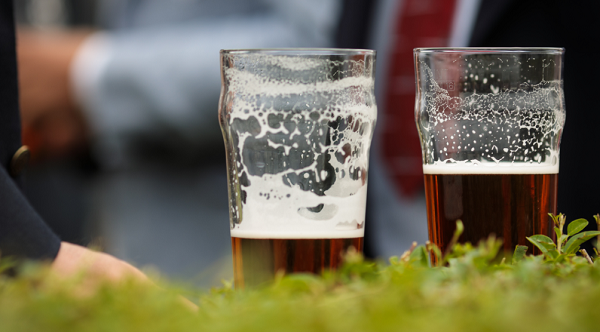 Do you love beer? Do you love music? Do you love beer and music? If the answer to each question is yes, then you're in luck because there's a festival coming to New York City that aims to combine both loves—OctFest.
For the second year in a row, music news site Pitchfork and beer culture website October have banded together to launch OctFest, a music festival that features as diverse of a roster of performers as craft beers. The two-day lineup kicks off on Saturday with an array of performers scheduled to take the stage including NAO, Vagabon, Saba, Preoccupations, Standing on the Corner, Flasher, Hatchie, Madison McFerrin and several others while Vince Staples, Nile Rodgers & Chic and The Flaming Lips headline the event.
The festival comes right in time for National Beer Lover's Day on Friday, which means beer aficionados can keep up their libations flowing all weekend long.
Festival-goers can sample beer from more than 90 breweries during the weekend-long event, giving them the chance to taste international and seasonal brews, a range of IPAs, stouts, bitters, porters, lagers and every other type of beer under the sun.
Attendees will receive 15 3-ounce samples from the festival breweries of their choosing. Those attending both days of the festival will receive 30 samples. Once depleted, additional beer samples will be available for purchase for $1.50.
While there will be plenty of food to pair with hops—like Chicago-style sandwiches from Hank's Italian Beef to soak up samples of the dry-hopped sour Collective Arts Brewing's Mash Up the Jam beer—the festival also encourages beer and performance parings. For instance, festival-goers will have easy access to Cerveceria Urbana Blonde Ale samples to wash down Big Fish rapper Staples' set while LIC Beer Project's Higher Burnin' IPA is slated to be the best pairing for NAO's performance.
The festivities kick off at 2 p.m. ET on Saturday and Sunday with sampling hours running from 2 p.m. to 8 p.m. ET.