It was recently reported (by The Hollywood Reporter) that Netflix has canceled two fantasy series, each of which is based on IDW Comics properties. Alongside the Ian Somerhalder-starring V-Wars, the streamer has cancelled The October Faction, the monster-hunting drama that aired in January.
Some fans might find themselves confused about why Netflix has canceled The October Faction, after it seemed to be a popular show for the streamer. Though the service does not release much data about how many people watch its shows, Broadcasting + Cable reported that the show was one of the most-binged shows in February alongside big hitters like The Good Place, The Ranch and Grace and Frankie.
However, though the show was watched by a lot of people, it is unclear how many of them actually enjoyed it. Rotten Tomatoes users gave the show a viewer rating of just 49%, which was only slightly better than the 33% given by the critics.
There may be another factor behind the cancellation of The October Faction, based on what we know about how Netflix makes its renewal decisions. Speaking after One Day At A Time got canceled, Netflix VP of content Cindy Holland told a Code Conference audience: "The basic calculation is, how much viewing are we getting for what it costs?
"We also look at, is it reaching different audiences? Is it gaining critical acclaim? Is it doing something for us as a business that we like?"
Crucial in that statement is the question of reaching different audiences. Recently, Netflix has released series based on three different IDW properties, with V-Wars and The October Faction joined on the streamer by Locke & Key. These three fantasy series were probably all appealing to the same audience, which may explain why Netflix has decided to save money and only give one of them a second second. As such, Locke & Key being confirmed for Season 2 was probably a bad sign for the other two shows.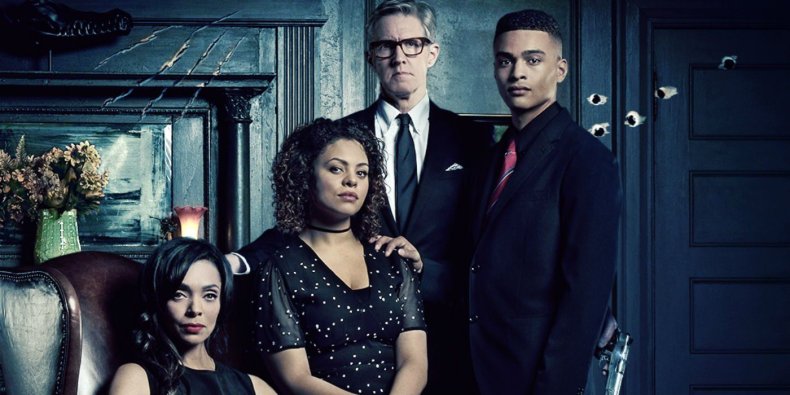 V-Wars and The October Faction have become the eight and ninth shows to be canceled so far this year. Also on the chopping block so far have been Messiah, AJ and the Queen, Spinning Out, Soundtrack, Marianne, Mortel and Osmosis.
October Faction actor JC MacKenzie was the first star of the show to publicly comment on the show's cancellation. Speaking on Twitter, he said: "Thank you to the millions of fans who tuned into October Faction. You were fantastic. One and done kiddies. #OctoberFaction #taylor"
The October Faction is streaming now on Netflix.