October Revolution: How China, Cuba and Others Celebrate 100 Years Since Russia Became First Communist Country
One hundred years after the Russian Revolution rocked the world's largest sovereign country, a number of states deeply affected by its ideology celebrated Tuesday the establishment of the first communist country, the Soviet Union, in 1917.
Despite being known as the October Revolution, differences in the Eastern Orthodox calendar used by the Russian Empire meant the date of the Bolshevik-led toppling of the Tsar actually fell on November 7, according to the Gregorian calendar currently used. Throughout most of the 20th century, the day was glorified by Russia, its satellites states and allies across the world, but the dissolution of the Soviet Union in 1991 and the collapse of communism across Eastern Europe have deeply changed the dynamics of the holiday.
Related: October Revolution: Russia's communists warn of riots if Lenin is buried, Kadyrov demands apology
While today's politics have made it a more controversial date at home, red flags and hammers and sickles could be seen proudly on display from South America to East Asia.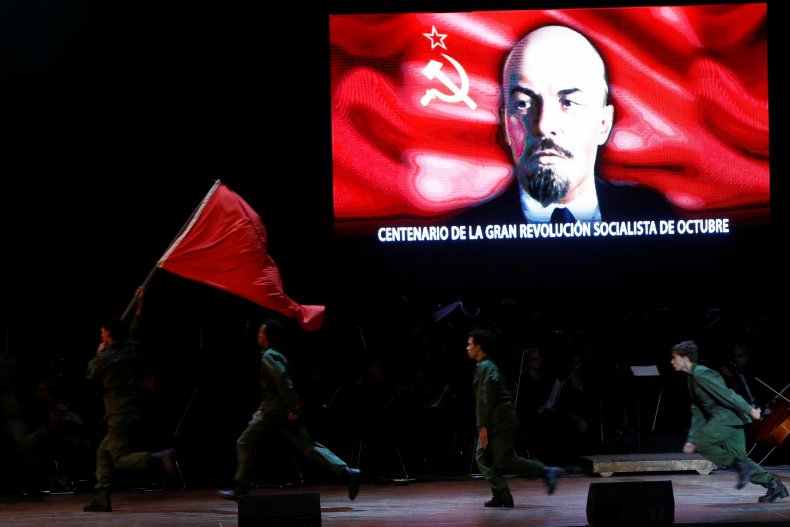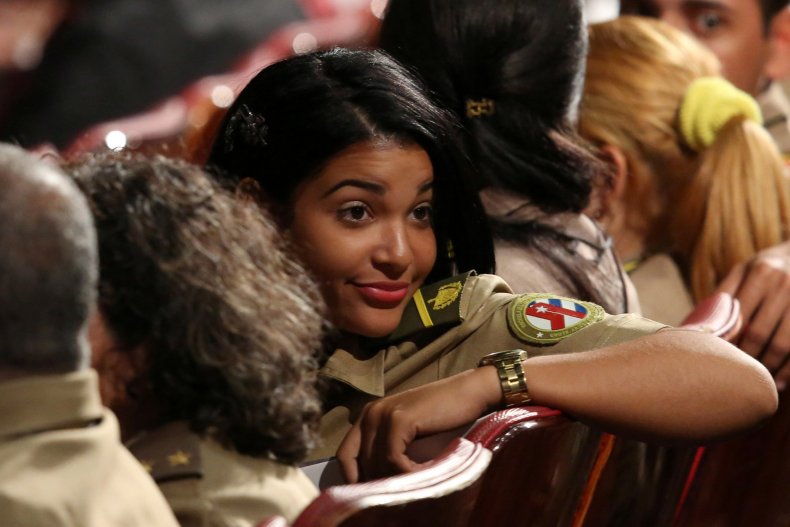 In Cuba, communism has very much been alive and, as First Secretary of the Cuban Communist Party, President Raul Castro attended a major gala in Havana that included poetry, music and dance dedicated to the Soviet founder Vladimir Lenin and his "Great October Socialist Revolution." Raul Castro's brother, Fidel, led his own revolution to successfully overthrow U.S.-backed Fulgencio Batista in 1959, bringing communism—and the Cold War—to the Western Hemisphere.
"Nowadays there exists a tendency to minimize the importance of the Revolution which led to the founding of the world's first socialist state and opened the path to hope and a new social regime which would prove that a world free of exploiters and the exploited was possible," José Ramón Machado Ventura, second-in-command to Raul Castro, told the audience, according to state-run newspaper Granma.
"The principles of equality, solidarity, internationalism, social justice, the people's right to self-determination, independence, and sovereignty, were the basis of the October Revolution and will also continue to be the basis of ours," he added.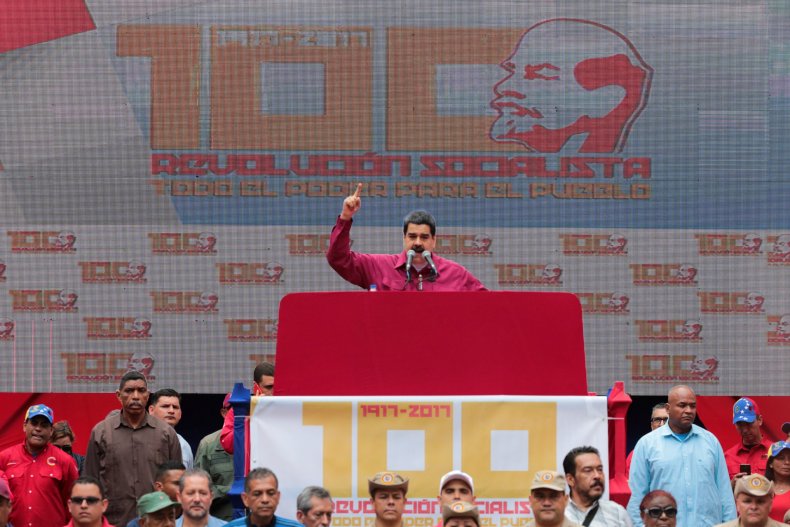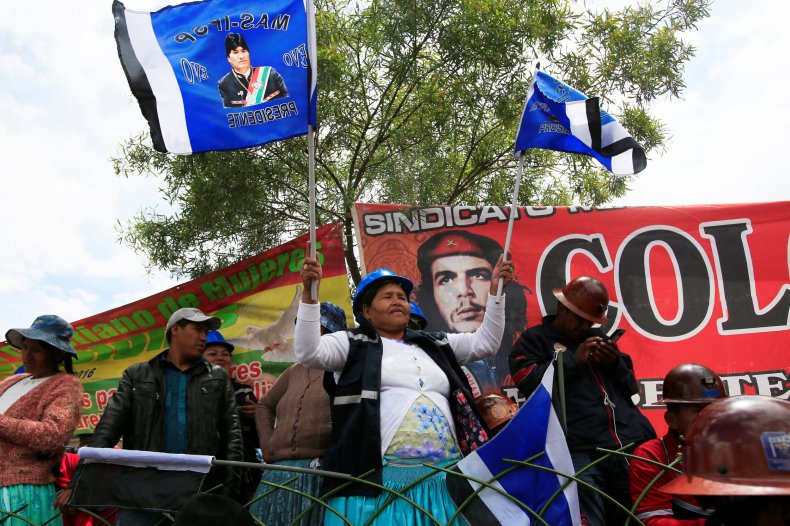 Elsewhere in Latin America, socialist allies Bolivia and Venezuela held their own commemorations. Bolivian President Evo Morales praised the Russian people in a tweet remembering how "united, peasants and workers managed to form the first socialist state in the world" and included a 53-minute animated video. That same day, he and his supporters held a rally in La Paz to back his indefinite re-election.
Venezuela's workers reportedly marched Tuesday in Caracas. Venezuelan President Nicolas Maduro, who has faced off against growing tension with opposition forces, increased pressure from the U.S. and an irresistible urge for empanadas, then addressed the crowd from outside his palace as supporters cheered on.
"We, as revolutionaries and socialist[s], join in this global commemoration," a member of the National Directorate of the United Socialist Party of Venezuela said, according to TV channel TeleSur.
Other events were reportedly held in Brazil, Chile, Paraguay, Peru and Uruguay.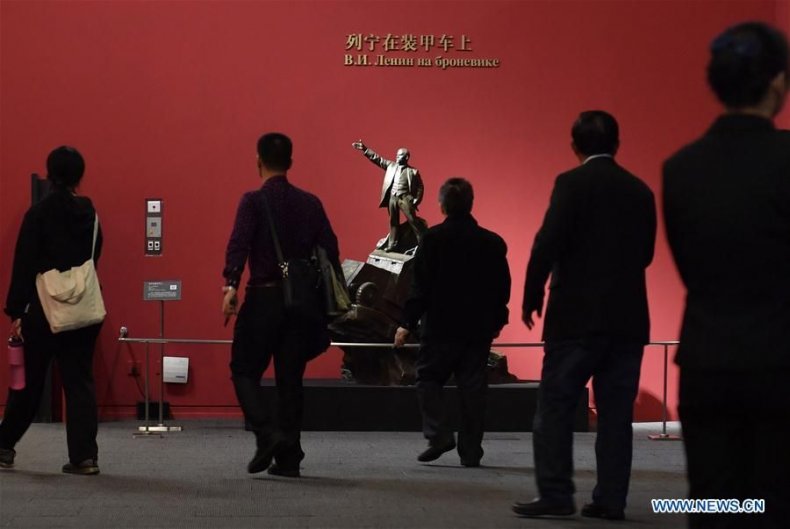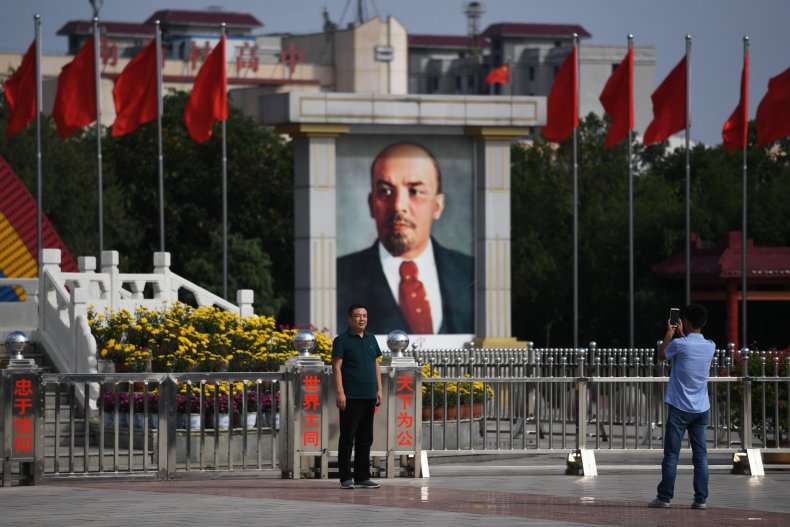 Across the globe, by far the world's largest and most powerful communist party recently held its quinquennial congress, attracting international headlines. China, which opened a commemorative museum exhibit in Beijing, has remained a single-party state since expelling nationalists to the island of Taiwan in 1949, but the country's political and economic systems have continued to evolve since. Chinese President Xi Jinping, however, has increasingly consolidated power, making him potentially the most influential leader since communist republic founder Mao Zedong.
Fellow communist state Vietnam held a large ceremony in Hanoi, connecting Lenin's October Revolution to Vietnamese leader Ho Chi Minh's August Revolution against French colonial rule in 1945, according to Vietnamese Communist Party newspaper Nhan Dhan. Nepal's left-wing Alternative Research Society was set Wednesday to gather professors, intellectuals, writers and student leaders from Nepal, China and India for a three-day congress discussing a trilateral communist alliance, according to The Kathmandu Post.
In North Korea, also known as the Democratic People's Republic of Korea, the official Korean Central News Agency wrote that Victor Petrov, chairman of the Russian Association for Friendship and Cultural Cooperation with the DPRK, honored late supreme leaders Kim Il Sung and Kim Jong Il with "100th Anniversary of the October Socialist Revolution Medals and Certificates."