Nintendo and Square Enix's Octopath Traveler gives players a heads up as to how dangerous a certain area is. When players approach a new area or route, the name and Danger Level appear on the bottom left corner of the screen.
But what does the Danger Level mean? And what are the benefits of paying attention to Danger Levels as you make your way through the story? Here's a guide that explains it all.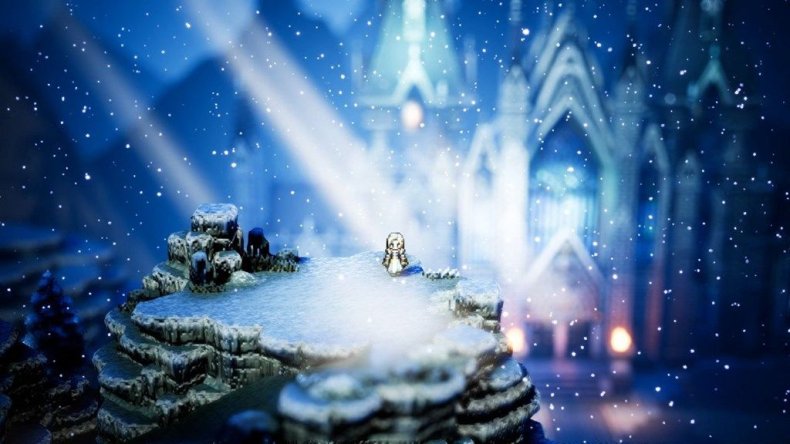 WHAT ARE DANGER LEVELS?
Danger Levels in Octopath Traveler signify how powerful enemies are in a certain area. The scale goes from 10-45, and although it doesn't inform players of the level of the enemies, it gives a sense of what level characters should be or how tough the battles up ahead will be. For instance, if the Danger Level is 15, players will be better served having characters with levels higher than 15.
There is a pattern to all this. The areas located in the central regions of the map are the lowest levels and increase as you go further out in the world.
BENEFITS OF KNOWING DANGER LEVELS
The most obvious benefit of the Danger Levels is to help players steer clear of battles they will have a hard time winning. If you're at Level 20, you will want to avoid an area with a Danger Level of 45.
Danger Levels also inform players where some of the better items and resources can be found. The higher the Danger Level, the better the items.
Octopath Traveler is available now for Nintendo Switch.
What do you think of the Danger Level feature in Octopath Traveler ? Do you believe Square Enix should have given a recommended level feature along with the Danger Levels? Let us know in the comments section below.