'Octopath Traveler' Release Date Confirmed During Nintendo Direct; Launching Summer 2018
During Thursday's Nintendo Direct, Square Enix Producer Masashi Takahashi revealed new details about the developer's Octopath Traveler. The game will release exclusively for Switch on July 13. Formerly referred to as "Project Octopath Traveler," the game's official title is now Octopath Traveler.
Takahashi revealed two more main characters, Tressa the Merchant and Alfyn the Apothecary. Tessa can buy exclusive items from NPCs, while Alfyn can speak to people to learn information other party members cannot. The director also announced Octopath Traveler players will have the ability to equip multiple jobs per character for use in battle.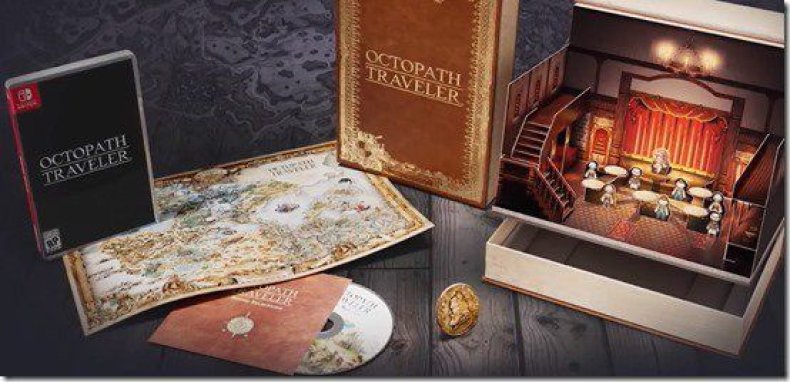 Octopath Traveler launches exclusively for Nintendo Switch on July 13. The March 8 Nintendo Direct also saw the announcement of the special edition bundle known as the Wayfarer's Edition, which includes a cloth map, a CD with a selection of musical tracks from the game, a replica coin based on the in-game currency and a nifty-looking pop-up book featuring the game's eight main characters.
Are you excited by the old-school look of Octopath Traveler? What else were you excited to see announced during the March 8 Nintendo Direct? Let us know in the comments!