Oculus Rift Virtual Reality Headset Coming Next Year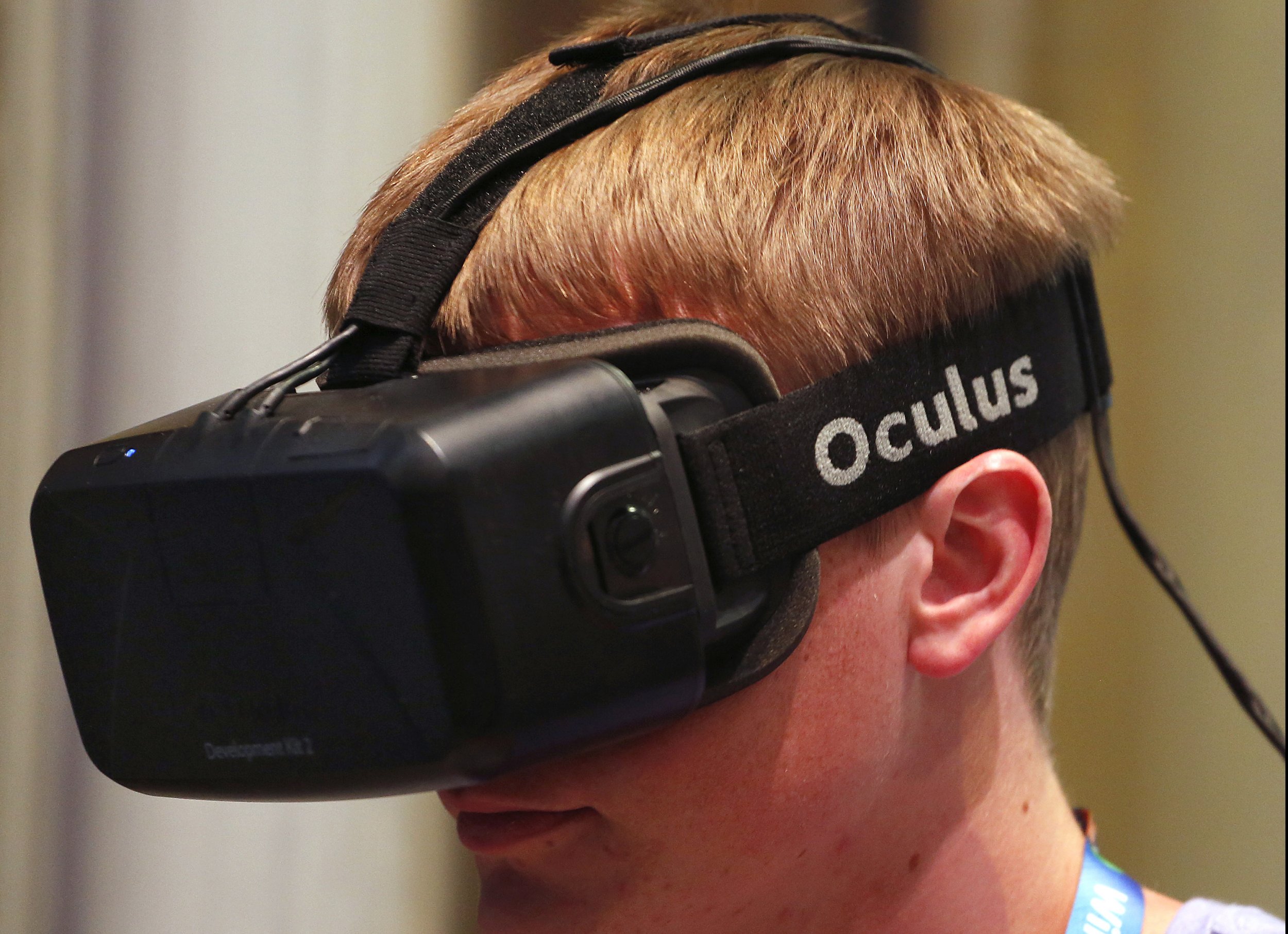 Oculus VR, the Facebook-owned startup, announced Wednesday that the consumer version of its Oculus Rift virtual reality (VR) headset will be available for shipment in early 2016. Consumers will be able to preorder the device in 2015.
The announcement came first in a blog post and then on social media and at the TechCrunch Disrupt event in New York City. Technology fans and followers have been eagerly awaiting news about the wide release of the device since a Kickstarter campaign launched in 2012. Facebook purchased the startup for $2 billion last year.
Oculus has not announced how much its Rift will cost, but at TechCrunch, Vice President of Product Nate Mitchell said the headset will be "a little bit more expensive" than similar "high-end" VR products.
People will likely be able to preorder the product on the Oculus website, he said, adding that consumers will need a third-party gaming system to use the Rift. "We'll include everything else that you need to sort of dive into VR and have an awesome made-for-VR experience."
In the blog post, the company said it will announce technical specifications next week.
"For us, again, it's just about delivering a great consumer product and giving developers and users the ability to decide how they want to use it," Mitchell said.
"When you put it on, you enter a completely immersive computer-generated environment, like a game or a movie scene or a place far away," Facebook Chief Executive Mark Zuckerberg wrote about the Rift last year. "The incredible thing about the technology is that you feel like you're actually present in another place with other people. People who try it say it's different from anything they've ever experienced in their lives."
In a video from 2013, Rift designer and Oculus VR founder Palmer Luckey said its device stands out from others in development because it offers "immersive stereoscopic 3-D rendering, a massive field of view and ultra-low latency head tracking." Oculus wants to "change gaming forever."
A Rift "development kit" is currently available for $350. Oculus also offers a product through Samsung, which costs $200.