Oculus Struggles to Ship Rift Headset to Customers, Founder Calls Buyer a 'Insufferable Fanboy'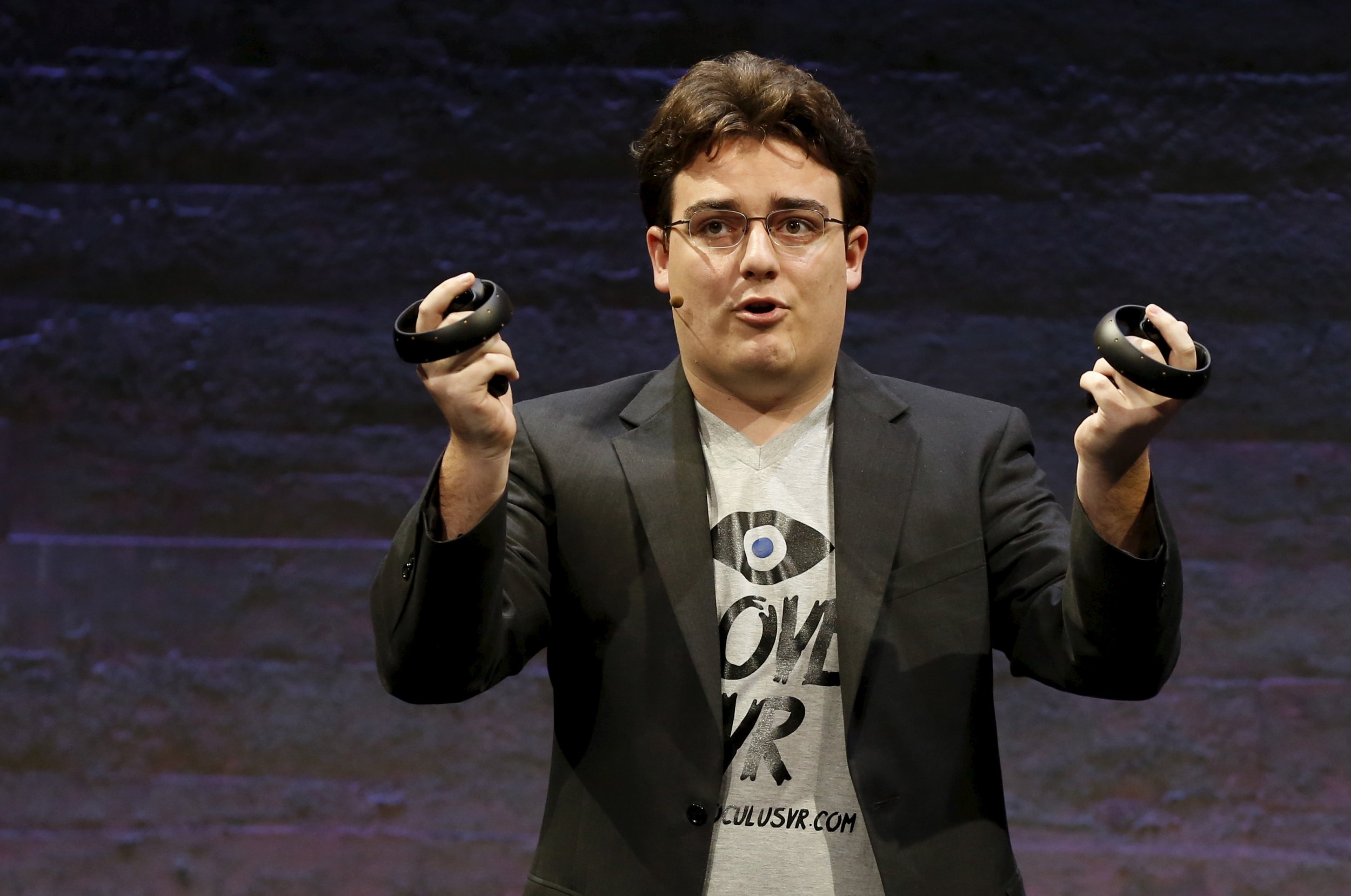 It's been exactly a month since Oculus sent its first batch of Oculus Rift headsets on its maiden voyage, but for the promising virtual reality company, the shipping woes continue haven't ended.
Oculus's problems started early. On April 2, less than a week after sending its first headsets, Oculus warned customers of delays due to shortages of certain components and apologized. Ten days later, Oculus notified its Kickstarter backers who long ago pre-ordered the headset that their orders may take up to June to arrive.
With anger from its customers simmering on social media, Oculus CEO Palmer Luckey took to Twitter of all places—not on Facebook, which bought Oculus for $2 billion in 2014 —to comment on the delays on Tuesday.
In a first tweet, he alludes to the infamous Atari video game burial in a New Mexico landfill to basically say that worse things have happened before in the video game industry. In the following one, he defended his company's shipping delays, saying it's hard to predict the volume of demand in a new market like virtual reality.
But then conversation took a turn for the worse.
Luckey joined the discussion of his first tweet in the Oculus subreddit, arguably the largest community for the company. He started with a pretty passive-aggressive comment: "Judging from the comments in this thread, people seem to have already forgotten that we were sold out till summer even before the component shortage pushed some people further out."
Then when called out by another Redditor with a litany of broken promises in the past, Luckey shot back saying promises change by unforeseen circumstances and that he was not misleading any customers.
"That is why the majority of companies tell you nothing and keep you in the dark on everything unless it is perfectly constructed to keep secrets secret, offend nobody, and align with every corporate message that has ever been given," Luckey says. "They know a vocal minority of people is going to latch on to anything they say or have said and use it to shit on them, and they let it control them."
But then Luckey came back with a jaw-dropper after a supporter stood up for Luckey, writing: "you are an insufferable fanboy sometimes, but this is a pretty great post. Let these comments voyage as deep as the haters take us, I hear the water gets saltier the deeper we go."
The 100-plus comments that followed were not kind. "You are beyond low to insult someone that has done nothing but support you through all this chaos," writes one commenter, who called himself a "person that almost became a customer."
Oculus did not respond to Newsweek's request for comment.