'Oddworld: Soulstorm' Release Date Time: When You Can Play Abe's Next Adventure
Fans of the Oddworld series have reason to rejoice, as Abe's next adventure is set to begin very shortly.
Oddworld: Soulstorm is the second game in Abe's latest journey, set directly after 2014's Oddworld: New 'N Tasty. This single-player video game will let players control Abe as he rises up to escape the Glukkon's mega corporation.
If you want to know when and how to start playing Oddworld: Soulstorm, continue reading down below for all of the key information.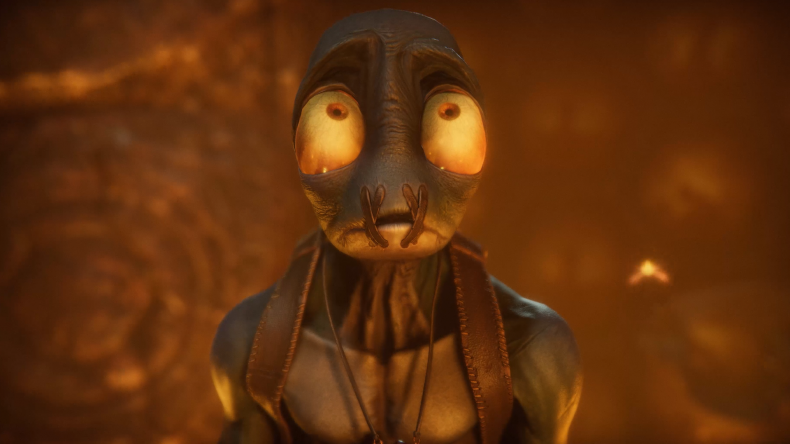 WHEN CAN YOU START PLAYING ODDWORLD: SOULSTORM
Oddworld: Soulstorm is set to release on Tuesday, April 6, and the PlayStation Network page has the exact timing for when fans can start playing.
On the official PSN page, there's a countdown to when Oddworld: Soulstorm will be unlocked. Usually games are released around 3 a.m. EDT on the launch date, but the countdown seems to end around 12 a.m. EDT.
Epic Games will be the exclusive PC distributor of the game, but there's no information about the timing on its official page.
We'll be sure to monitor and update this section if anything changes.
It should be noted that Oddworld: Soulstorm is only available digitally on PS4 and PS5 on April 6. However, a physical version of the game will be available on July 6.
ODDWORLD: SOULSTORM PRE-ORDER AND FREE PS5 UPGRADE
Unfortunately, it seems that fans cannot pre-order Oddworld: Soulstorm on PS4 or PS5. The Epic Games version is up for pre-order, and you can still secure a copy before the game's release.
The Oddworld team is giving a "free path" for PS4 owners to upgrade to the PS5 version, however. So if you want to play Oddworld: Soulstorm as soon as possible, but you don't own a PS5, you can play it on your previous-gen console and upgrade it later.
According to the official Oddworld Twitter account, players who purchase the digital PS4 version of Soulstorm can upgrade to the PS5 version for free. Unfortunately, the PS5 upgrade system is a bit wonky and has some unnecessary steps. But, if it's like any other upgrade on the console, you will need to follow these steps:
Sign in to your existing account on your PS5 console.
Find Oddworld: Soulstorm in the PlayStation Store, or through the Search function, and go to the Game Hub for the game.
Select the upgrade offer on the right side of the screen (indicated by a white box that states "Free PS5 Upgrade") and accept the upgrade offer.
Select Download to add the game to your download queue
After the download is complete, you can play the PS5 game.
The Oddworld team did emphasize that since PS5 owners can download Soulstorm for free as a part of the PS+ digital subscription in April, they won't be offering a free backward path from PS5 to PS4.
If you're waiting for the physical version of Oddworld: Soulstorm on PS4 to release in July, you'll be able to download the PS5 digital version at no extra cost.
Are you excited to play Oddworld: Soulstorm? Let us know in the comments section.