Odell Beckham Jr.: Giants WR Set to Sign New Long-term Deal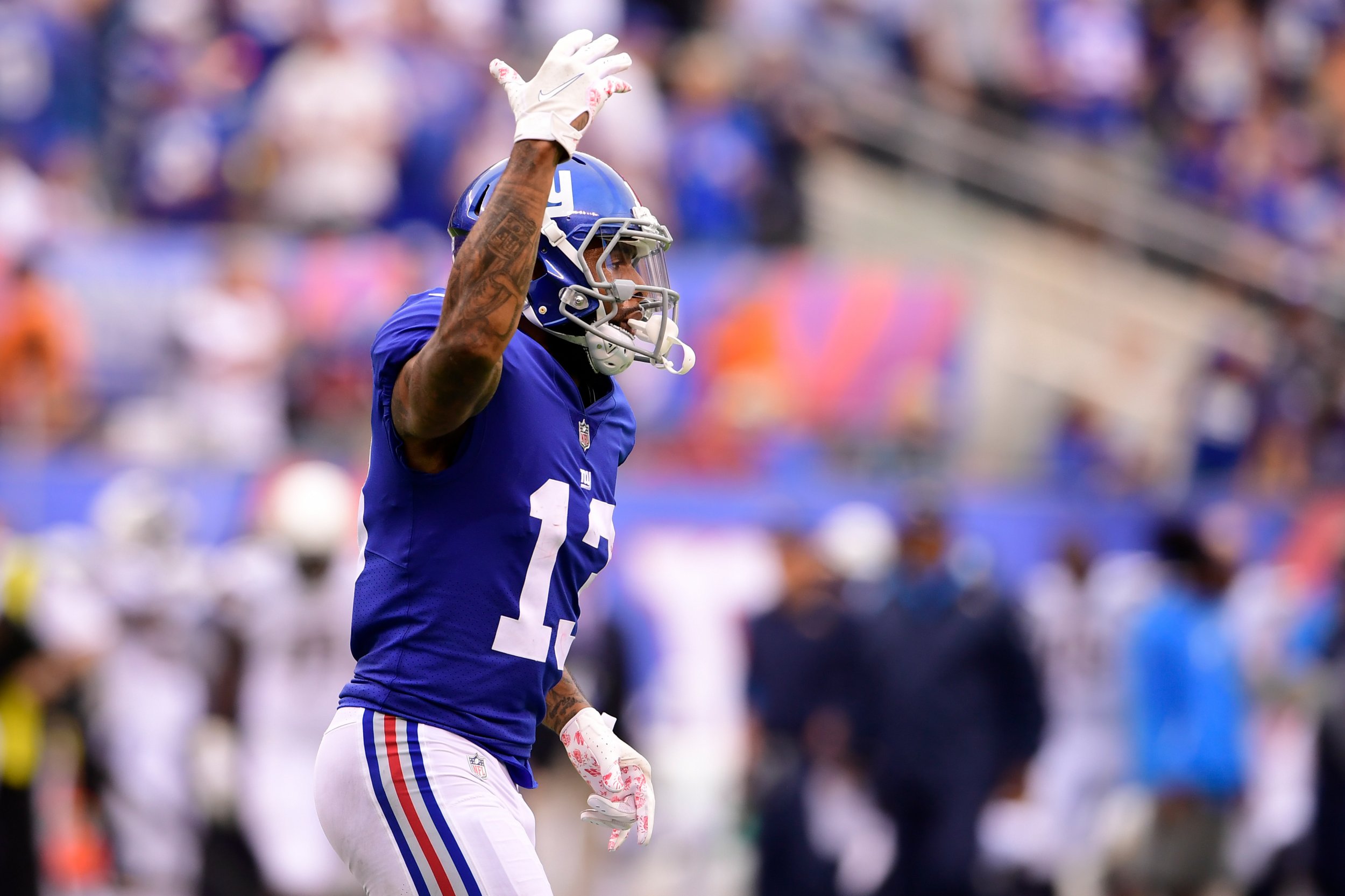 Odell Beckham Jr and the New York Giants have reportedly begun negotiations over a new-long term deal.
It is understood the contract would almost certainly make the 25-year-old the highest-paid wide receiver in the NFL.
According to sources cited by ESPN, the Giants and Beckham Jr.'s representatives first sat down earlier this week. The team hope to make tangible progress by their season opener on September 9 against the Jaguars.
"Depends on how reasonable they [Beckham Jr.'s camp] are," Giants owner John Mara said Wednesday on the "Morning Show with Boomer and Gio."
Last week, Mara said the team felt "very good" about where Beckham Jr. was and "wanted to see what he could do on the field and wanted him to pass his physical", before getting him to sign a new contract.
"I anticipate we will be speaking with his agents sooner rather than later,'' he told the New York Post shortly before the beginning of training camp on July 26.
"I'm not going to give you the exact timetable on that. I think those will start pretty soon, and hopefully we'll be able to come to an agreement.''
While the negotiations might not be straightforward, the fact that the two parties have agreed to open talks is a remarkable improvement in their dynamic. In March, Ian Rapoport of NFL.com reported Beckham Jr. claimed he would not play this season unless a contract extension was agreed.
The Louisiana native is entering the final year of his rookie contract and could become a free agent if he doesn't sign an extension. At the same time, the Giants could keep Beckham Jr. under contract this season on his fifth year option and then potentially franchise-tag him for the next two seasons.
The three-time Pro-Bowl selection posted at least 90 receptions, 10 touchdowns and 1,300 receiving yards in his first three seasons with the Giants, before an ankle injury brought his 2017 campaign to a premature end.
Last year, he claimed he had set his sights on becoming the highest-paid player in football, but he will probably have to shelve that particular plan for the time being at least.
But it is plausible for him to aim for the upper echelon of salaries for wide receivers. Pittsburgh Steelers' Antonio Brown earns $17 million per year, while Mike Evans signed a five-year deal with the Tampa Bay Buccaneers in March, with $55 million of the total $82.5 million guaranteed.
Earlier this week, Giants coach Pat Shurmur praised Beckham Jr.'s commitment.
"This guy loves to play football, he trains extremely hard, he's totally engaged in the meetings behind the scenes—the things that the world is not aware of—and he's got a lot of passion for the game," he was quoted as saying.