Odell Beckham Seals $95 Million Contract With Giants, Becomes NFL's Highest Paid Receiver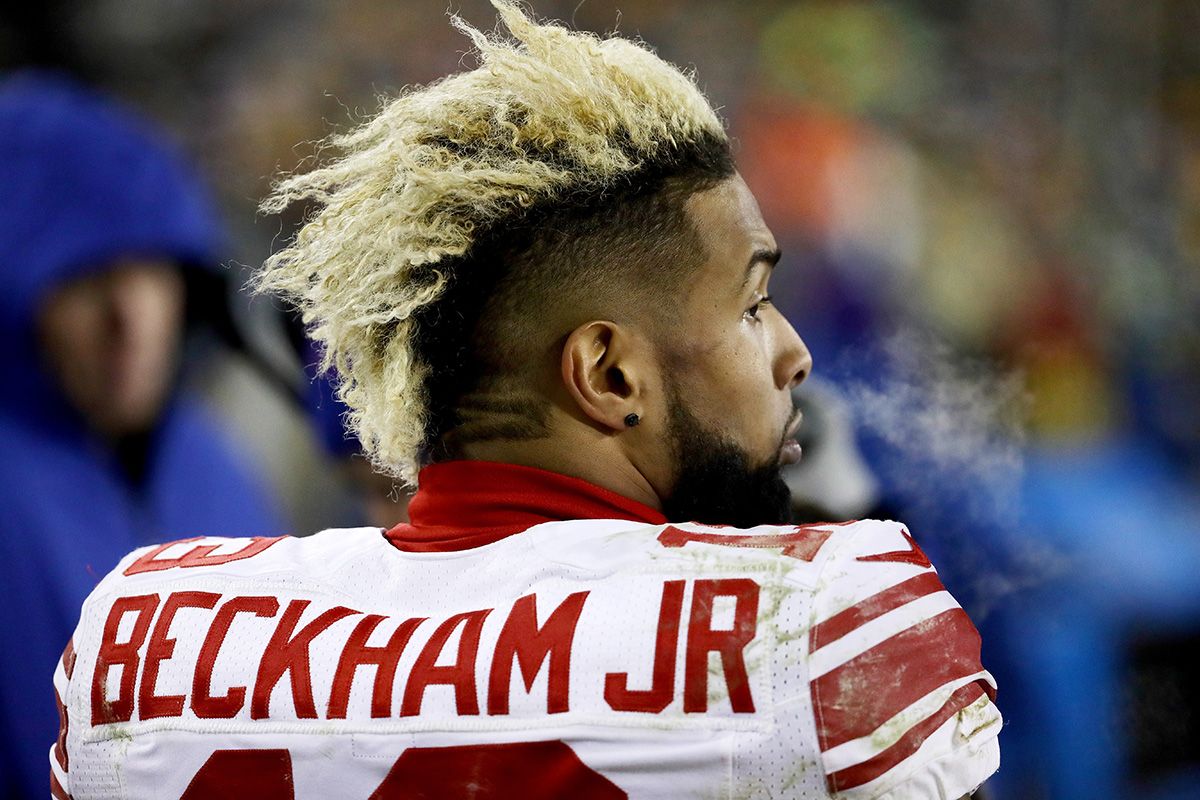 New York Giants quarterback Eli Manning will have his favorite target this year, now that receiver Odell Beckham Jr. has reached a contract deal with the NFL team for a reported $95 million over five years.
Uncertainty had swirled around Beckham for a year, with talk of a holdout, trade or franchise tag, but the deal was done in time for the 2018 season, according to reports today. Beckham will become the highest-paid receiver in the NFL, at $95 million for five years, and will be available for the Giants regular season opener at home against the Jacksonville Jaguars on September 9.
"The #Giants and WR Odell Beckham Jr have agreed to terms on a 5-year extension worth a whopping $95M, source said," tweeted reporter Ian Rappaport. "He gets the highest guarantee ever for a WR at $65M and averages $20M over the first 3 years. Nice job by the #NYG and agent Zeke Sandhu getting this done."
The news will be welcome to Giants teammates and fans, considering Beckham played in only four games for New York in 2017 after injuring an ankle. Beckham had made the NFL's Pro Bowl each of his first three seasons before the injury, and was a favorite target for Manning.
Beckham, 25, has warmed up prior to each of the Giants preseason 2018 games but hasn't played in any. He began contract negotiations with the team in training camp, after saying he wanted to be the highest-paid player in the NFL—quarterbacks and all.
"When is it going to happen? You don't know," Beckham said on Aug. 16, according to NJ.com. "That's the business side that's still new to me, in a sense. This is the first time I've had to do with this or go through any of this. I believe it's going to work itself out. It's just a matter of time, just like everything in life."
NFL Network reporter Mike Garafolo said the deal added $18 million in new money for Beckham. "Base value of Odell Beckham's new deal is $90 million over five added years," Garafolo tweeted. "That's $18m per year in new money for the new top of the receiver market. He gets $41m fully guaranteed at signing, another $24m in injury guarantees for a total of $65m in guarantees."
Beckham's Giants teammates celebrated the deal on Monday.