Alabama Police Chief Fired After Marijuana and Bong Found in Home, Cruiser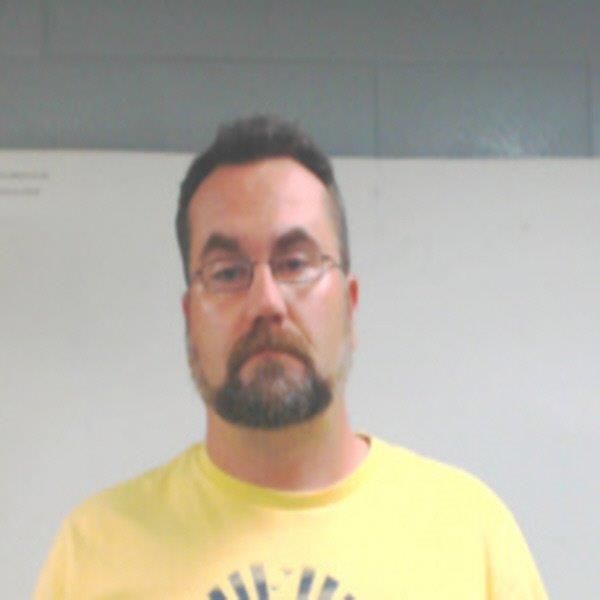 An Alabama police chief was pink-slipped a month after state authorities pulled a stash of marijuana and two bongs from his house and cruiser, authorities confirmed.
Brian Martin, 37, was serving as the top cop of the small Alabama city of Lipscomb, which lies near Birmingham and has a population of about 2,200, according to U.S. Census records.
He had been sidelined by the mayor and city council after getting busted on July 27 when Alabama Law Enforcement Agency officers armed with a warrant searched his Odenville residence.
The search also led to the arrest of 33-year-old Crystal Lynn Tindle, according to court records obtained by Newsweek.
Newsweek subscription offers >
Alabama Law Enforcement Agency's major crimes unit and narcotics officers found Martin, Tindle and a young child, according to the documents, which AL.com first reported.
During a search of Martin's home officers found a sack of marijuana and a bong under the sink in the master bedroom, the reports state.
Agents then searched Martin's cruiser parked at his house and found more marijuana and another bong, AL.com reported.
Martin was slapped with misdemeanor charges of second-degree marijuana possession and possession of drug paraphernalia, according to documents filed in St. Clair County District Court.
Newsweek subscription offers >
Attempts to reach Martin or Tindle were unsuccessful.
The fired police chief is due back in court on August 28, court records confirm.
As of now, Martin's name, likeness and title remain on the Alabama Association of Chiefs of Police summer conference.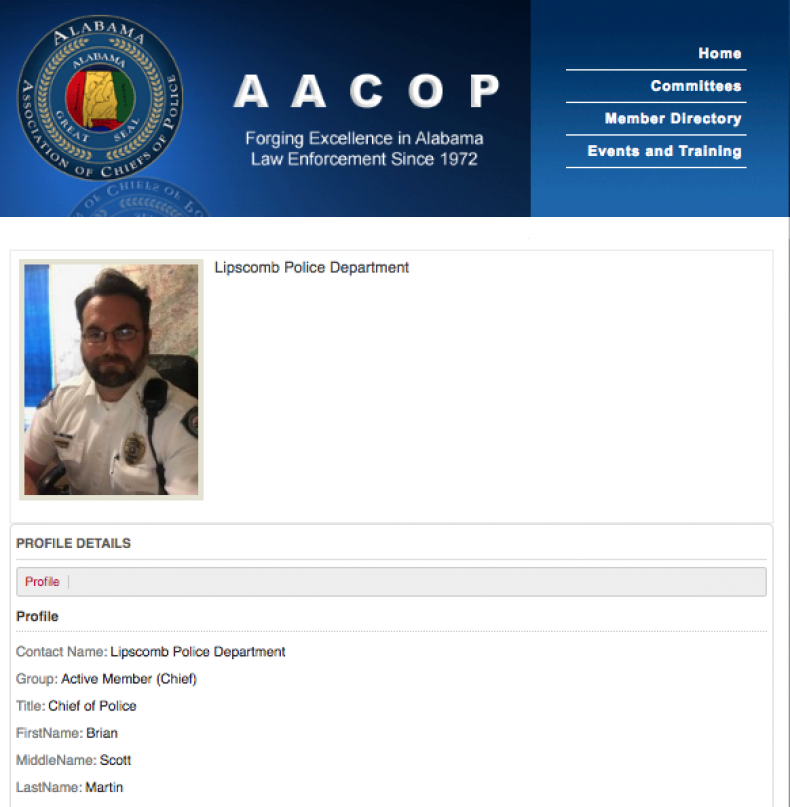 Lipscomb Mayor Brenda Renz told Newsweek on July 30, three days after the pot and paraphernalia were found and charges had been brought against Martin, that she'd moved to put him on administrative leave with pay.
The mayor then appointed Detective Lamar Lackey as Lipscomb's acting interim police chief.
The following week, the mayor and city council held a preliminary hearing where she said they they could "hear his side of the story."
"You're always innocent until proven guilty," she said, matter of factly.
After deliberating, Renz said she and the council decided to turn the page on Martin.
"We felt like the city needed to move in a more positive direction, so therefore we removed him from office," she said.
When it came to the fight against drugs, Renz said she didn't wish to discuss Martin's tenure.
"We're not immune to drugs in Lipscomb," she said.
Pressed further about the outgoing police chief's stance on fighting drugs in the city, the mayor would say only that "every police officer patrols the city with due diligence, and like other officers, Chief Martin has done a lot of good in the city."
The mayor announced that a search was already underway to find the ousted police chief's replacement.
"We are presently looking for applicants to fill the police chief position for the city of Lipscomb."
Alabama Police Chief Fired After Marijuana and Bong Found in Home, Cruiser | U.S.