Off-Duty Firefighter Allegedly Pulls Fake Gun on Teen, Threatens to Shoot Him
A New York City firefighter has been arrested and charged with menacing, harassment and criminal possession of a weapon for allegedly pulling a fake gun on a teenager and threatening to shoot him. The New York City Fire Department has announced plans to suspend him from the force.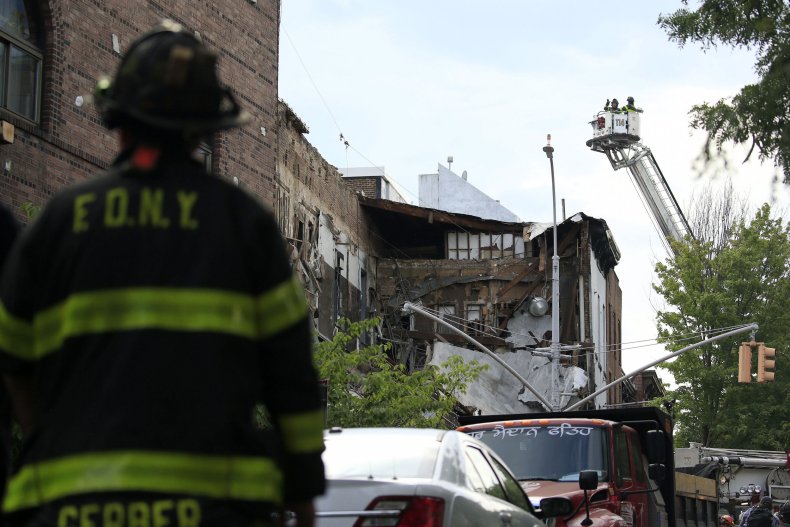 The incident occurred on Monday night near East 69th Street and Avenue V in Bergen Beach, a residential neighborhood located in the southeastern portion of Brooklyn.
At about 11 p.m., the firefighter, Eric Wachter, who was off-duty at the time, became suspicious of a man who was waiting for a cab outside Wachter's Bergen Beach home and confronted him, demanding an explanation for his presence. The two were strangers. In the ensuing altercation, Wachter, 33, allegedly attempted to intimidate the man, 19, by displaying an "imitation pistol," and telling the man that he would use it on him.
Under Section 265.01 of the New York State Penal Law, people who are found to be in possession of an "imitation pistol" can still be charged with criminal possession of a weapon in the fourth degree, according to the New York State Senate.
Officers who were called to the scene arrested Wachter, who did not resist. He was taken into custody at 12:38 a.m.
Wachter has been affiliated with the FDNY for more than a decade. Beginning in June 2010, he served as an emergency medical technician; in June 2018, he became a firefighter. He is currently assigned to Engine 5 in Manhattan's East Village neighborhood.
Wachter's arraignment date had not yet been scheduled in Brooklyn Criminal Court as of Tuesday morning. Police are currently investigating the incident.
Several other firefighters have made the news this year for alleged criminal behavior. Two, Andrew Williams, a paramedic with the Sanford Fire Department in Sanford, Florida, and Robert Sanford, a veteran of the Chester Fire Department in Chester, Pennsylvania, have been accused of taking part in the riot at the U.S. Capitol on January 6. Both are currently facing criminal charges.
In Williams' case, the Sanford Fire Department took steps to cut ties with him. The department stated that Williams had been put on paid leave until the FBI investigation concludes.
"We hold the men and women in this department to the highest standards. It saddens me that the actions of one individual have tarnished the hard work and dedication that the rest of the department puts forth on a daily basis," Sanford Fire Chief Craig Radzak said in a statement at the time.
Newsweek reached out to the Fire Department of New York and the New York City Police Department for comment, but did not hear back in time for publication.