Off-Duty NYPD Officer Allegedly Shoots Girlfriend and Another Woman, 1 Dead
A 31-year-old, female off-duty New York Police Department (NYPD) officer allegedly shot and killed a 24-year-old woman on Wednesday evening. The officer also allegedly shot and injured another 23-year-old woman inside of the 23-year-old's Bensonhurst, Brooklyn residence.
The officer and the 24-year-old were reportedly in an intimate relationship, according to Assistant Chief Michael Kemper, Commanding Officer of Patrol Borough Brooklyn South.
Though all three women knew each other, NYPD investigators are examining whether the deceased woman and the 23-year-old woman were also in an intimate relationship.
The case is being investigated as a homicide.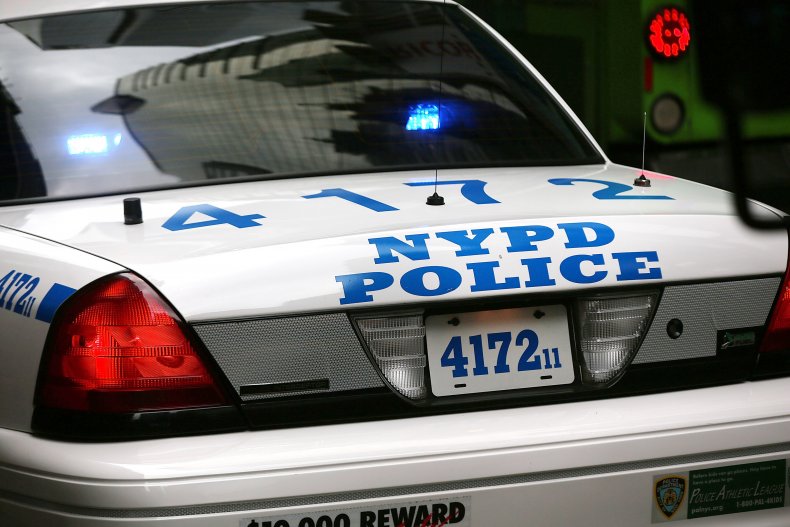 At approximately 5 p.m. Wednesday evening, police responded to multiple 911 calls reporting gunshots. When police arrived, the suspected murderer met them outside of the aforementioned residence. She then told the officers that she had shot two people.
The 24-year-old victim was found lying on the living room floor. She had been shot in the chest more than once. She was pronounced dead at the Maimonides Medical Center.
The 23-year-old was found lying on the bedroom floor. She was shot at least once in the chest and hospitalized, but is expected to survive, Kemper said. Kemper said officers are not yet revealing the women's identities.
"The whole incident is horrible, but these cops performed great, just heroically, and this is what NYPD cops come upon every single day," Kemper told reporters Wednesday night. "Is this an incident they would want to come upon? No. But unfortunately, throughout their careers, they come upon this."
The suspected murderer is currently in custody and is being given a mental evaluation at a local hospital. She has served on the NYPD force for about five-and-a-half years with no notable performance issues on her record, Kemper said.
Kemper added that it's believed that the suspected murderer was already in the 23-year-old's apartment before the 23- and 24-year-olds entered the residence. He said investigators are looking into whether trespassing played a role in the shooting.
It's unclear if the firearm used in the attack was the officer's service weapon, though Kemper said he believes there's "a very good chance" that the firearm was indeed the officer's service weapon.
Nearly half of all women killed in the U.S. are murdered by a current or former intimate partner, according to the Educational Fund to Stop Gun Violence (EFSGV). More than half of all intimate partner homicides are committed with guns, and a woman is five times more likely to be murdered when her abuser has access to a gun, the EFSGV added.
Newsweek contacted the NYPD for comment.