Off-Duty Pentagon Police Officer Charged With Murder After Shooting Two Men He Thought Were Stealing Car
An off-duty Pentagon police officer who shot and killed two people he believed were stealing a car has been charged with second-degree murder, police announced Friday.
David Hall Dixon was taken into custody by Takoma Park police in Maryland on Friday after he fatally shot two men as they were driving away after an encounter on Wednesday.
Dixon initially said that he believed the victims were breaking into a car, and said he opened fire after three men involved in the incident nearly ran him over. But investigations by Takoma Park police later found that the off-duty officer unlawfully opened fire after danger had passed.
The victims have been identified as Dominique Williams, 32, of Hyattsville and James Lionel Johnson, 38, of District Heights. A third man, 36-year-old Michael Thomas, who was driving the car, was unharmed.
"Our investigation revealed that Mr. Dixon's overview of events was inconsistent with the facts in the case, Takoma Park Police Chief Antonio DeVaul said Friday. "Mr. Dixon had no lawful or justifiable reason to shoot and kill Mr. Williams and Mr. Johnson."
According to police, the incident occurred shortly after 5 a.m. on Wednesday when officers were called to an apartment complex in Takoma Park for a report of multiple shots fired in the parking lot.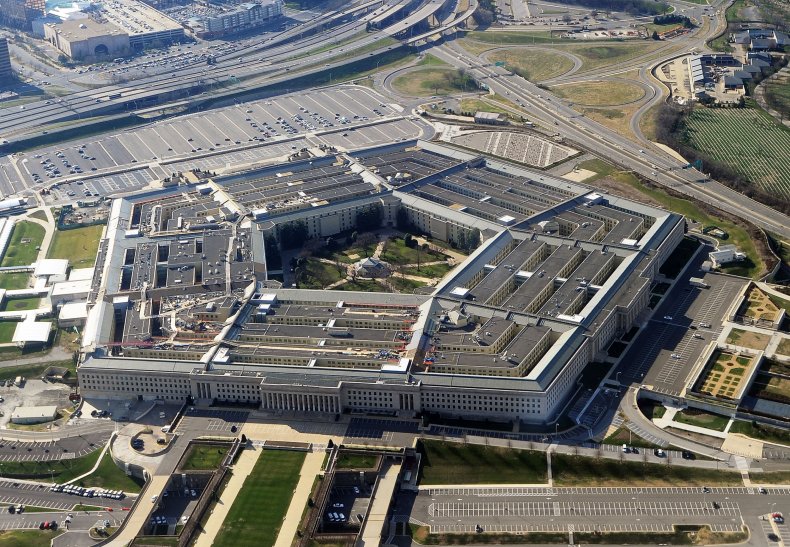 On arrival, officers said they found Dixon, who lived in the apartment building on the scene. He identified himself as a Pentagon Force Protection Agency Police Officer, and said he confronted the victims after noticing a Lexus without headlights driving through the parking lot, according to charging documents reported on by the Washington Post.
Dixon told police that he saw one of the men attempt to break into another vehicle in the parking lot, and reported that the three men "gassed it" and nearly ran him over as he attempted to confront them. Dixon said he then opened fire, hitting both Johnson and Williams from behind.
Police have since confirmed that vehicles were being broken into in the parking lot, but noted inconsistencies in Dixon's story.
After reviewing video footage of the incident, police said that Dixon opened fire after the men were leaving the parking lot and that the vehicle "no longer presented an immediate danger that would have justified the use of deadly force," the Post reported.
Dixon has been charged with two counts of second-degree murder, use of a handgun in commission of a felony, and reckless endangerment, police said Friday. He is currently being held without bond in the Montgomery County Detention Center.
"Those charges can be amended, but we thought those were the most appropriate charges at this point," police added Friday.
Montgomery County Executive Marc Elrich said in a press conference Thursday that the incident was "really troubling."
"This is really, really troubling," Elrich said according to WUSA9. "You can't shoot people for property crimes. You can't do that. And, so it's really disturbing. I mean, if people were trying to break into a car and they try to get away, you can't shoot them."
Dixon had been with the Pentagon Force Protection Agency since July 2019, according to the Post. He previously served as a federal police officer and as a combat crewman in the Air Force.
Newsweek contacted the Pentagon Force Protection Agency for additional comment, but did not hear back in time for publication.