The Off-the-Radar Island You Should Visit on Your Next Tour of Italy
The mysterious isle of Pantelleria has much to offer to the few tourists who know about it.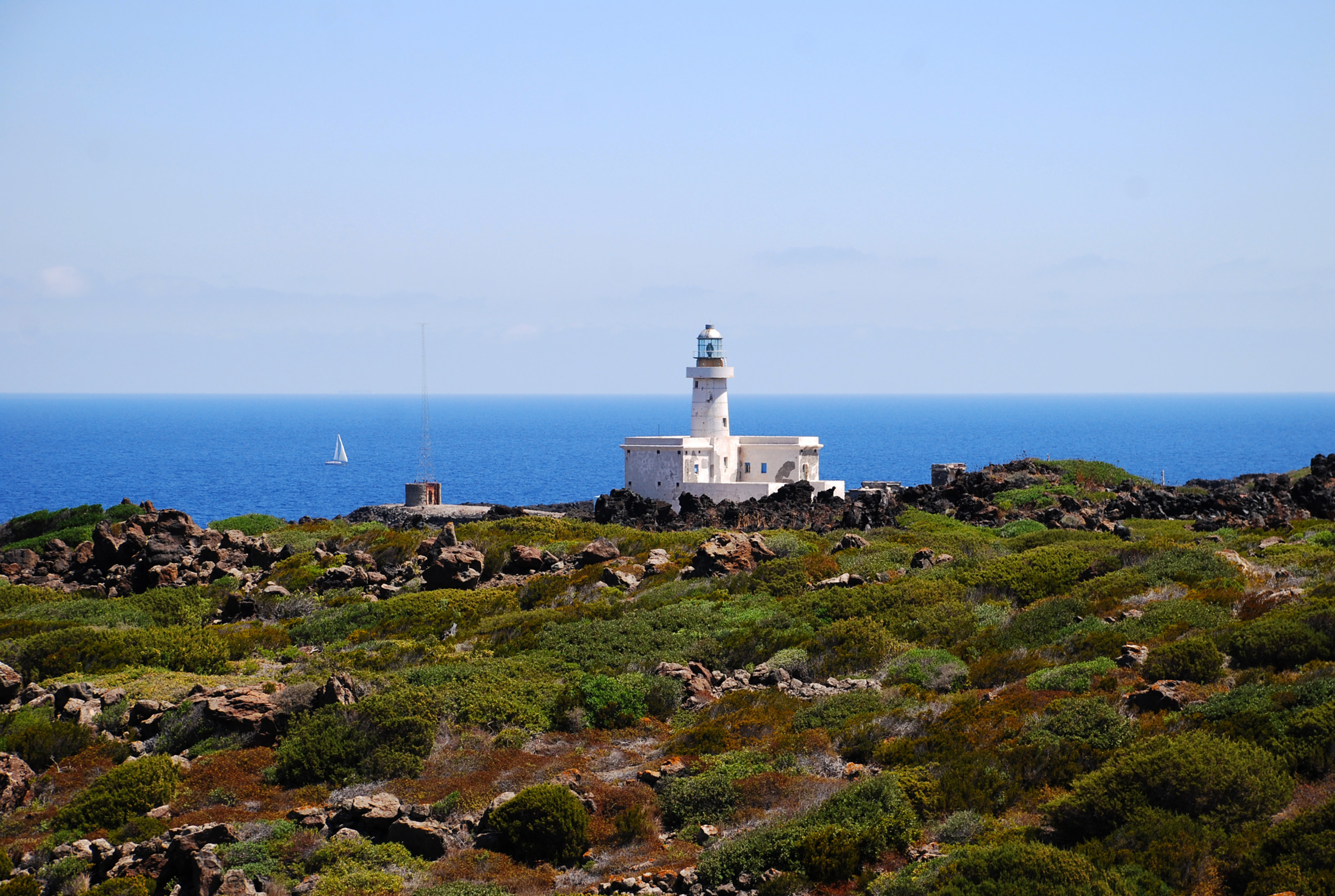 When the 17th- and 18th-century young British bluebloods would embark on the Grand Tour of Europe as a rite of passage, they'd cross over into Italy stopping in Turin, Venice, Florence, Rome, and Naples. And even today, not-so-grand tourists hit Venice, Florence and Rome and a few stops in between. But no one goes to the island of Pantelleria. In fact, few people have heard of Pantelleria outside of Italy.
But here's why you should consider putting Pantelleria on your list of places to go in on your grand tour of Italy: this off-the-radar island off the coast of Sicily is something of an anomaly. That's because it's a cultural hybrid, reflecting its geographical position in the Mediterranean.
Travel pros often speak about a true "secret," no-one-yet-knows-about spot in Italy. At this point, such places almost seem mythical. But take in these few facts about this 32-square-mile isle: closer to North Africa than it is to Sicily (and further south than Tunis)—it's 68 miles from Sicily and 43 miles from North Africa—Pantelleria is a cultural and historical marriage of Italy and North Africa.
The original inhabitants were not Sicilian but Iberian. Then the Carthaginians came and stayed for a few centuries starting in the 7th century BC. The Romans became the new sheriff in town 500 years later. But the lasting influence on Pantelleria came from the Arabs who arrived around 700 AD and stuck around for five centuries or so. The called the island Bent El Rion (Daughter of the Winds). Town names reflect this early-medieval Arab occupation of the island: Khaddiuggia, Khamma, Gadir, and Bugeber, are just a few town and village names.
And then plop down at a restaurant and peruse the menu. Sure, there might be some pizza and pasta options—this is Italy, after all—but the menu also shares space with dishes like seafood-spiked couscous and sciaki sciuka, otherwise known as shakshuka—that Middle Eastern staple of tomatoes, onions, and eggs. But to the Pantescans—people from Pantelleria—this dish is purely local, part of the cultural and culinary DNA of the island.
This is Italy but not-Italy too. It's a fascinating cultural hybrid that wears its long history on its sleeve. Sicily has seen its share of invaders and occupants too. But in Pantelleria, it's more obvious, making it an intriguing excursion for the history buff (and the people who love them). It's tempting to call Pantelleria the edge of Europe but this desolate swath of black volcanic rock is less the threshold and more of a beautiful organic swirl of cultures.
All that said, Pantelleria isn't loaded with architectural treasures and ruins of millennia past, as is the rest of Italy. The British army during World War II assured that for us, as they nearly razed the island's eponymous main town, which today is a sleepy, unexciting place with a few restaurants, cafes, and shops.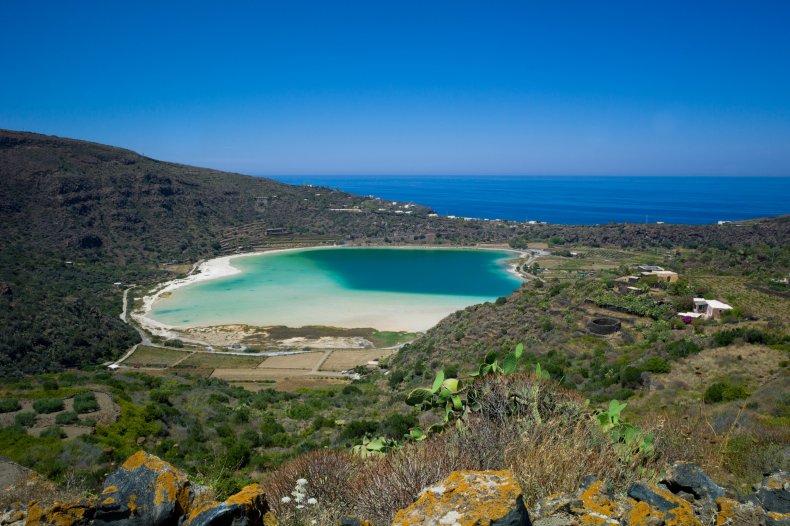 Pantelleria's real unique beauty lies in its natural surroundings and anomalous culture. For example, the volcanic island produces plenty of hot springs. At the "Mirror of Venus," as it's called, or in the local parlance, Specchio di Venere, bathers can swim in this inland lake, which is basically a large wild spa. Rub the sulphur-laced mud on your body to feel rejuvenated. And this isn't like the Blue Lagoon near Reykjavik, Iceland. The Mirror of Venus is not regulated. Just show up with your bathing suit, hop in, and soak for as long as you want. No entrance fee, no lockers, no towel service. No hordes of tourists, too.
Rent a car and drive around the island, taking in the dammusi, 1,000-year-old domed structures, and homes that are unique to the island, as well as the island's famed olive orchards and fields of capers.
And if celebrity-driven travel is what inspires your itinerary, you may want to know that Madonna, Sting, Julia Roberts and Giorgio Armani have all had long stints here.
It's a good thing the grand tourists of centuries past passed up Pantelleria. It's relatively unspoiled, and it could be all yours.