'Offensive' Shakespeare Parody Play Prompts Teacher's Suspension
A high school teacher is on suspension after putting on a play parodying Shakespeare that students called offensive and outdated.
Theater teacher Brad Lyons was suspended from Jones College Preparatory High School in Chicago not long after he canceled the fall play he had been producing. The play, The Complete Works of William Shakespeare (Abridged) [Revised], is a satirical parody that merges truncated versions of all 37 of William Shakespeare's works into one production.
Students claimed that the play, which was written in 1989, contained offensive material, according to the Chicago Sun-Times, including racist language and scenes making light of sexual assault.
The students initially presented a set of changes that could be made to the play to address their issues. Lyons allegedly decided to cancel the production, rather than using the changes suggested.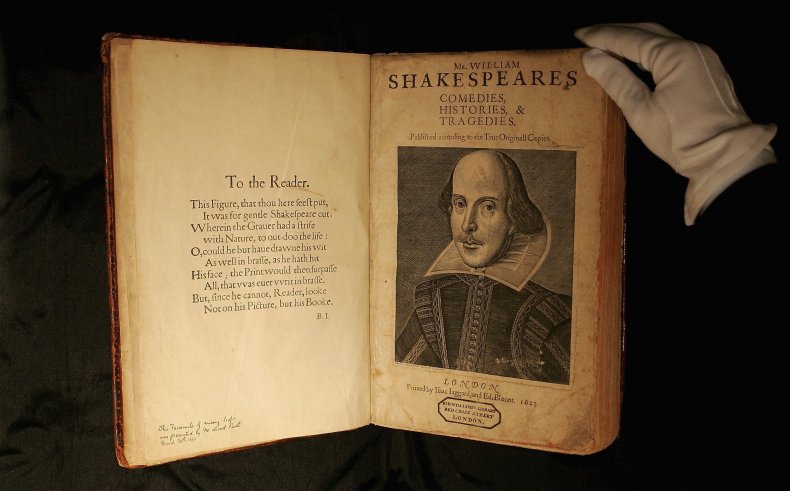 "The show and its content has some very, very outdated themes and material," Mila Mussatt, a senior at the school and president of its drama club, said. "A lot of jokes and comments around rape victims and a lot of very racist comments, as well. A lot of stereotypes that just made our cast very uncomfortable."
One scene singled out as problematic involves a rape victim having her hands and chopped off and her tongue cut out. She appears later, speaking with a lisp and holding objects with two stumps.
Mussatt alleged that Lyons was upset by the notion of changing some of the play's content and accused the students of "canceling" it.
"He got very upset, and he basically said, 'Nothing's funny, everything's offensive, the play is canceled,'" Mussatt explained. "He stormed out of the meeting...The environment that's been created does not make it feel safe for people to bring forward their concerns."
Students came forward with several unrelated accusations of misconduct against Lyons, as well. The teacher was accused of inappropriate behavior, including asking students to buy him cigarettes, making offensive remarks, and texting students in violation of district policy.
Lyons has not made any comments publically about the situation, on the advice of his union, according to the Sun-Times. He has worked at Jones College Prep since 2010. The Chicago Public Schools district placed him on leave with pay while it investigates the situation.
"Whenever students express concerns, we work to create individualized plans to support them, and we will continue to work closely with parents and students to ensure the school is a safe and welcoming environment for all students," the district said in a statement.
Newsweek reached out to the school district for comment.
The Chicago Teachers Union is also looking into the matter.
"Our highest responsibility as educators is to protect students' safety and well-being," a union spokeswoman told the Sun-Times. "We are in the process of reviewing the circumstances at Jones, and we are committed as a union to providing a welcoming and nurturing environment, free of racism and discrimination."