When Will 'The Office' Leave Netflix? Fan-Favorite Workplace Comedy Headed to NBC Streaming Site Soon
It's an argument that may last for generations–"Which comedy is better? The Office or Friends." While a conclusion may never be reached, something fans of both shows can relate to is mourning their impending exits from Netflix.
While talk of Friends leaving the streaming giant has been on the public's radar for a while now, The Hollywood Reporter revealed that The Office is also slated for removal from the streaming giant's lineup.
When Is The Office Leaving Netflix?
Don't fret, your favorite Dunder Mifflin employees aren't leaving any time in the near future. It looks like The Office will be available on the popular streaming site until January 2021 and will be subsequently rehomed on NBC's own, independent streaming site which launches in 2020.
The NBCUniversal-backed streaming site will be available in two forms: An ad-supported version, available for free to paid TV subscribers of Comcast Cable and Sky, and a subscription-based product which will contain zero ads.
"We're sad that NBC has decided to take The Office back for its own streaming platform — but members can binge watch the show to their hearts' content ad-free on Netflix until January 2021," Netflix tweeted Tuesday.
"The Office is one of our most prized series, and we are thrilled it has found an exciting new home where generation after generation will continue to discover and rediscover Michael Scott's most cringe-worthy moments, Jim and Pam's will-they-or-won't-they, and the incredible quirky ensemble that makes each episode a masterclass in comedy," Universal Television President, Pearlena Igbokwe said in a press release.
"The Office has become a staple of pop-culture and is a rare gem whose relevance continues to grow at a time when fans have more entertainment choices than ever before," Bonnie Hammer, Chairman of NBCUniversal Direct-to-Consumer and Digital Enterprises, added. "We can't wait to welcome the gang from Dunder Mifflin to NBCUniversal's new streaming service."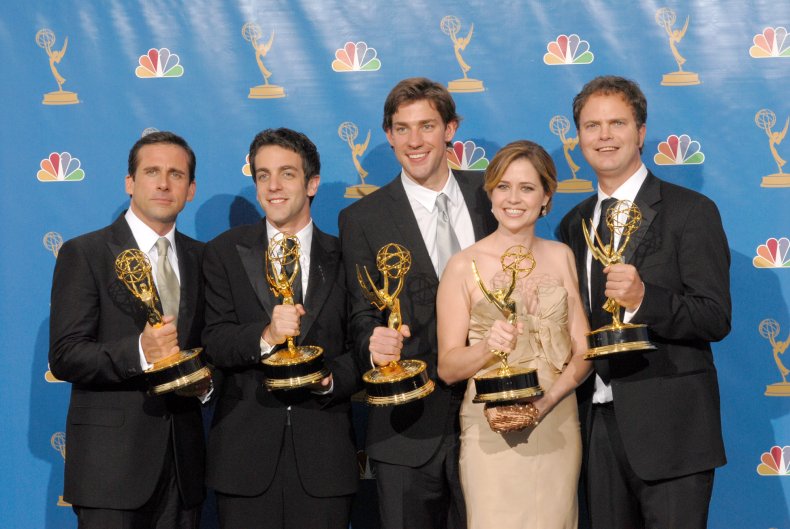 NBC Gave Netflix 500 Million Reasons To Drop The Office
Prior to the Tuesday announcement, Netflix was paying NBCU $100 million per year to keep the mega-popular series on its site; however, to break their five-year contract, NBCU needed to cough up $500 million.
Starring Steve Carrell, Jenna Fischer, John Krasinski and Rainn Wilson, The Office originally ran from 2005 to 2013. It has remained one of Netflix's most binge-watched shows on its platform.
Through its eight-year run, The Office was nominated for a grand total of 186 times, winning 46 of those titles, including a Golden Globe for Best Performance by an Actor in a Television Series - Comedy or Musical (2006, Steve Carrell), a Screen Actors Guild Award for Outstanding Performance by an Ensemble in a Comedy Series (2011) and a Primetime Emmy Award for Outstanding Single-Camera Picture Editing for a Comedy Series (2013).
The Office is not the first show to be making an exit from its current streaming home. WarnerMedia., which was the production site for Friends, also caused some speculation pertaining to the future of the series.
The One Where Friends Leaves Netflix
Netflix has been the home of Friends since 2014 and is confirmed to remain on the streaming site throughout 2019 with a hefty price tag of $100 million as of December 2018. It is not immediately clear what will happen to the show after this year; however, it has been rumored that WarnerMedia will eventually pull the plug on its partnership with Netflix to launch its independent VOD services, according to Variety.
So, what will happen to Netflix if giant media companies follow NBC Universal, Disney and WarnerMedia and make independent streaming moves? Instead of sticking with their original purpose of being the modern Blockbuster, Netflix will most likely put its money into more original content.
It's already evident that Netflix is capable of creating quality content (Stranger Things, Black Mirror, Sex Education, etc.) but only time will tell if consumers want to stay for Netflix Originals or cancel their subscription due to the lack of classic series.